Hey guys, I've missed you! How was your July 4th weekend? I wish I could say that ours was a blast but….not so much. Instead of the parades, fireworks, and barbecues that usually fill our holiday weekend, ours was full of mulching, painting, and cleaning mixed in with a whole lot of stressing. I'll fill you in on the nothing-ever-goes-according-to-plan details on Friday but I wanted to share a little sneak peek of my budget kitchen makeover because it is D. O. N. E.. And I'm pretty excited about how it turned out! In only four days, the cabinets were refaced, granite installed, and appliances switched out to give the kitchen in our old house a fresh, updated look: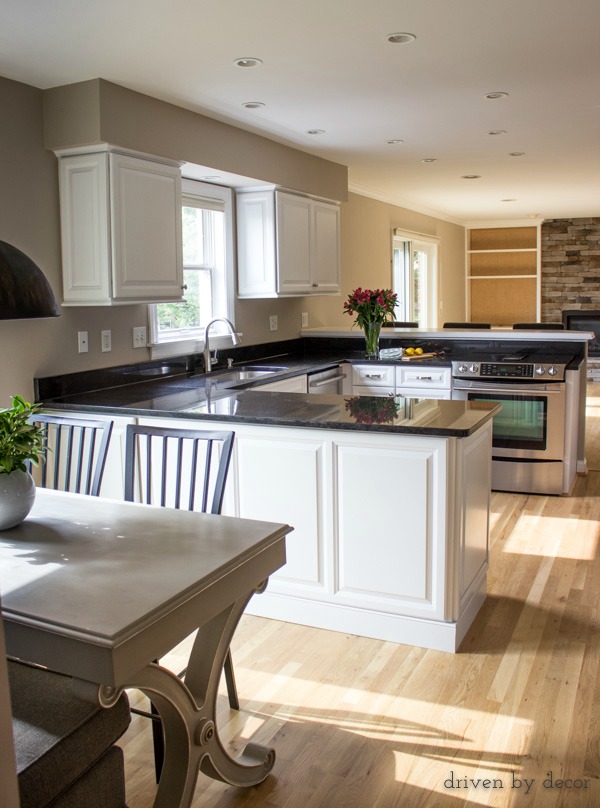 And luckily we had left our kitchen table in the house for our renters to use so we lugged up our upholstered banquette from Connecticut to recreate the eat-in area that we had when we lived in the house. I would love to have snagged the kitchen pendant to reuse in our current home, but it finishes the space so well that I left it in place.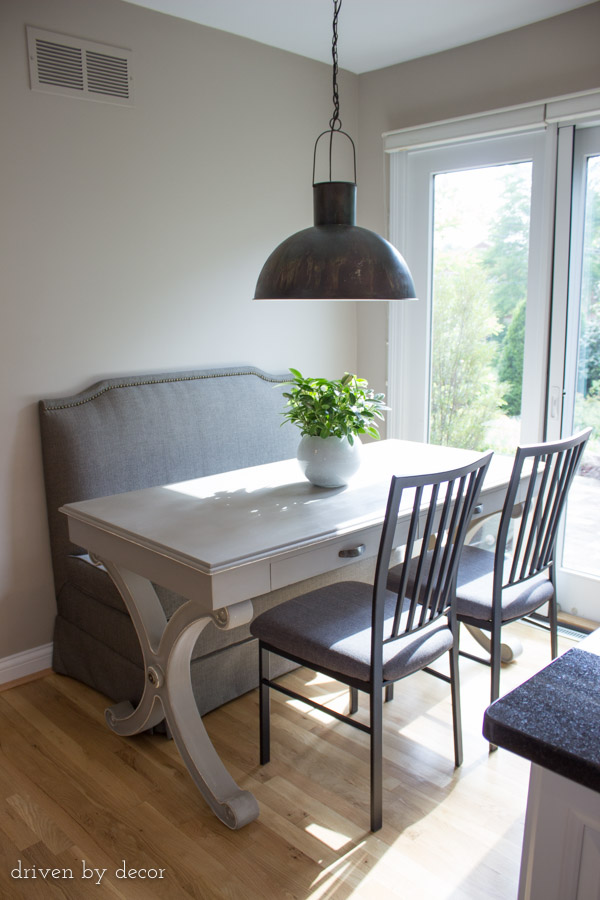 I'll share a bunch more before and afters on Friday (and give you the latest update on what action we've seen on the house since it went on the market Tuesday!) but I'm keeping this one short because I'm one crazy tired girl who can't wait to get some sleep. See you later this week!