I totally have a thing for decorative plate walls. Some people think they're "granny" but I think they can be fabulous. One of the things that I loved about our house when I first saw it is that there is a wall in our dining room that is the perfect size for a decorative plate wall. Our dining room also had a wimpy chair rail that needed to come down, the walls needed a change of paint color, and it needed a new chandelier and drapes but it was that perfect wall that I couldn't stop thinking about.

Fast forward almost a year – the house is ours, the dining room chair rail is gone, the walls are freshly painted, I found some beautiful plates for an amazing deal at Juliska's warehouse sale, and I FINALLY have my plate wall!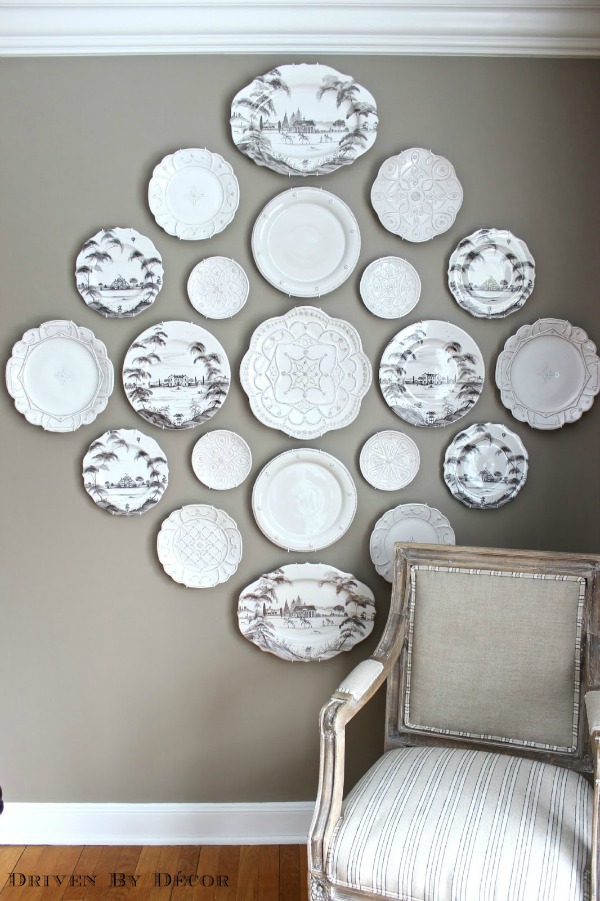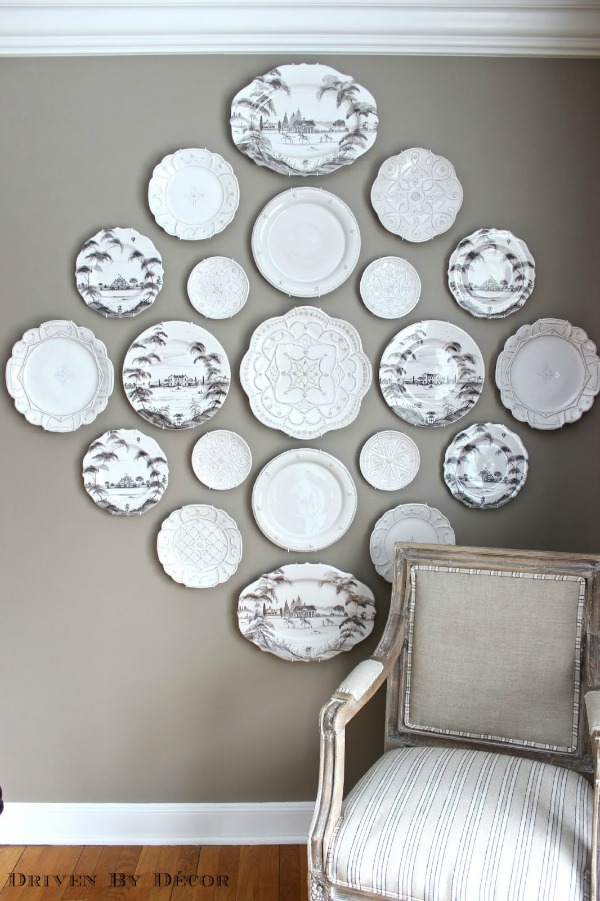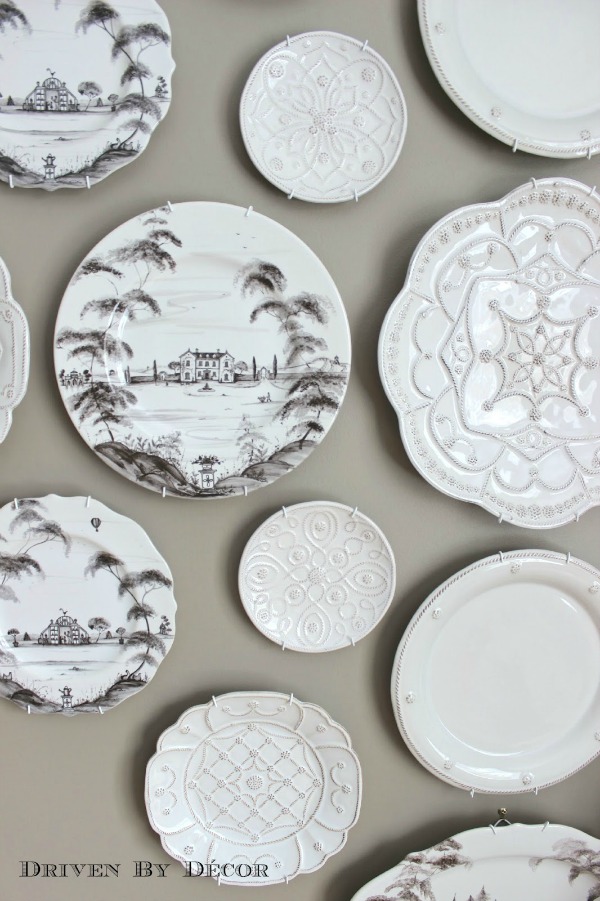 I love how the plate wall draws your eye across the dining room as you look into it from the foyer: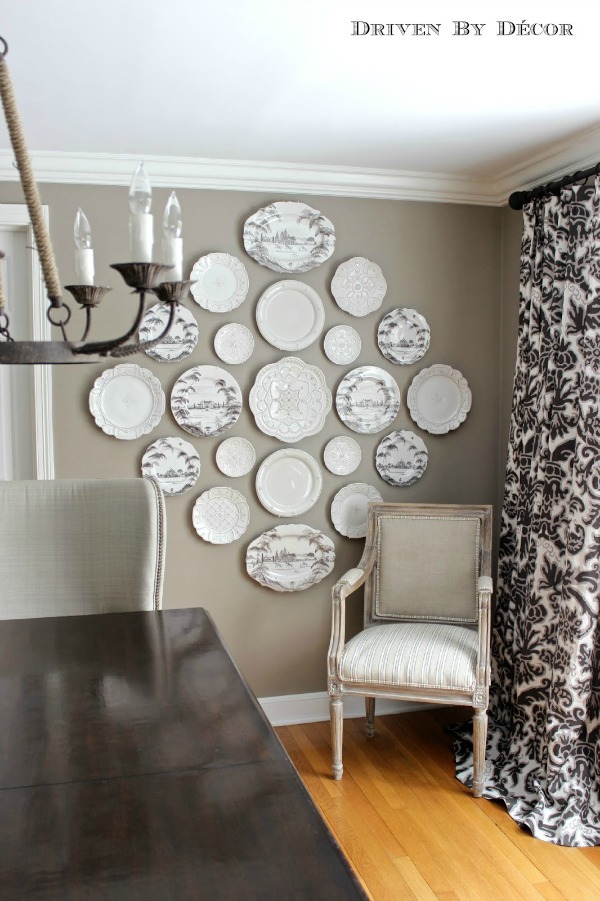 There are still a bunch of things to finish up in the dining room but it's fun to look back and remember how far it's come since we first moved in: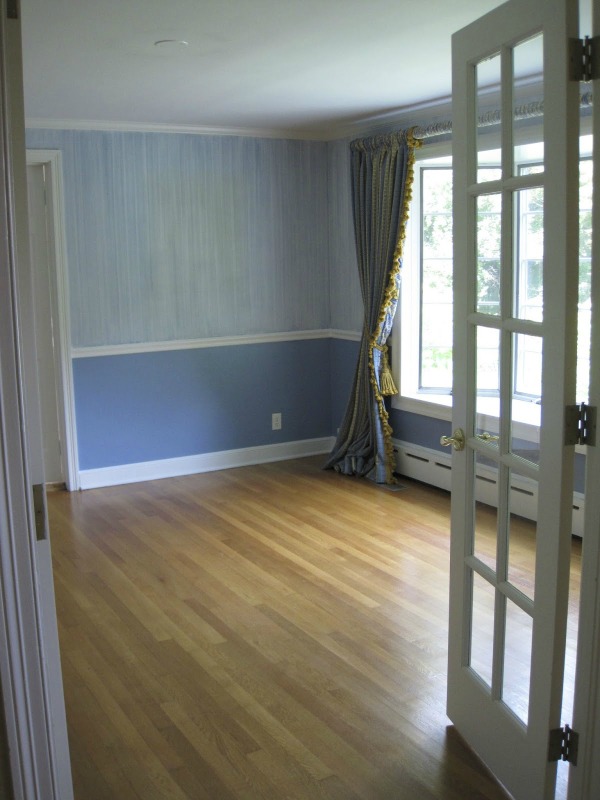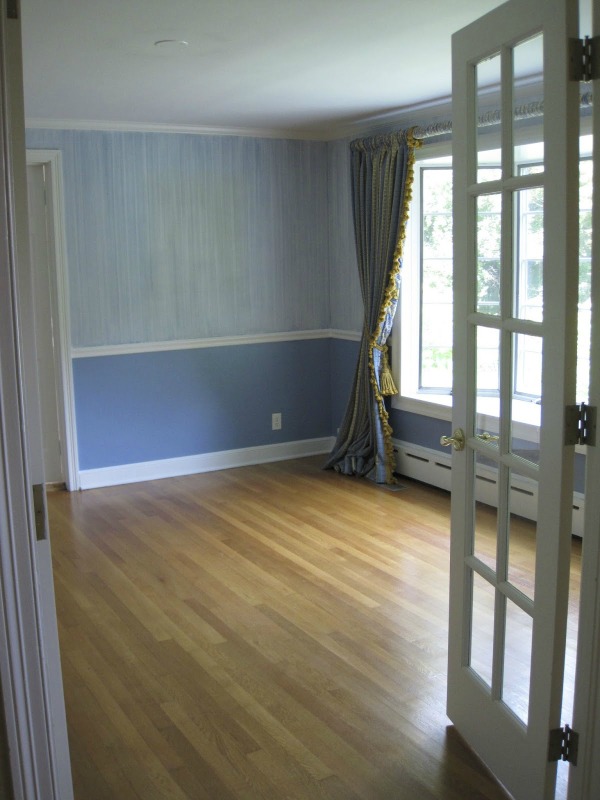 I'll follow up with a post sharing how I hung the plates and passing on some tips that I learned along the way.
Update: You can read about the details of how I created my plate wall {here}