I'm working on revamping the small breakfast area in our kitchen and my next step in the project is to find some art for the wall space above my kitchen bench seat. I'm envisioning a grouping of six same-sized prints, all identically framed and matted.  It is a look that I love: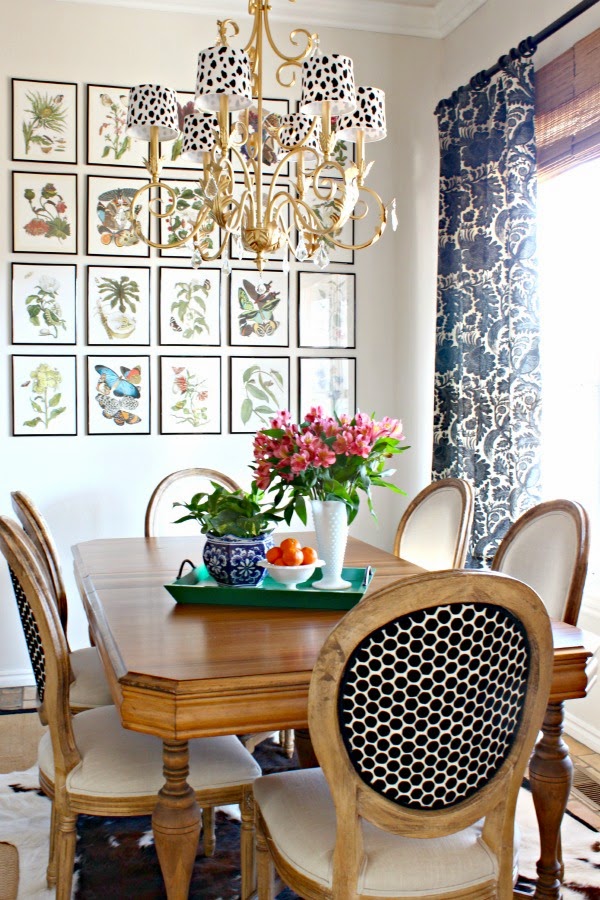 It can be a challenge to find six prints that coordinate well with one another and aren't too expensive. I've been thinking about finding a calendar that has a neat illustration each month and using those illustrations as my art – it's easy because the prints all coordinate with one another and cheap, especially if I frame them in simple IKEA RIBBA frames:
Now I'm on a hunt for a great calendar – I'll let you know what I find!