We've had nothing but clouds and rain for the past week so with the sun predicted to show itself for a few hours on Friday, I did some frantic Christmas decorating and got out my camera long enough to get a few shots before the rain started up again. I pretty much knocked out our living room but still have a lot to get done before my house tour on Monday. Cross your fingers for me that I get a few more hours of sunshine to snap some pictures once I'm done! In the meantime, here's a little living room sneak peek: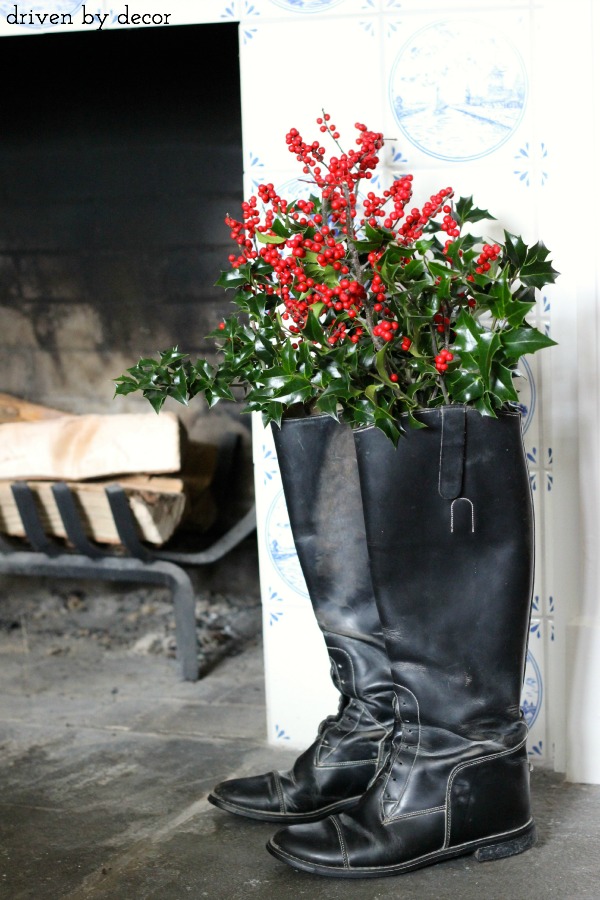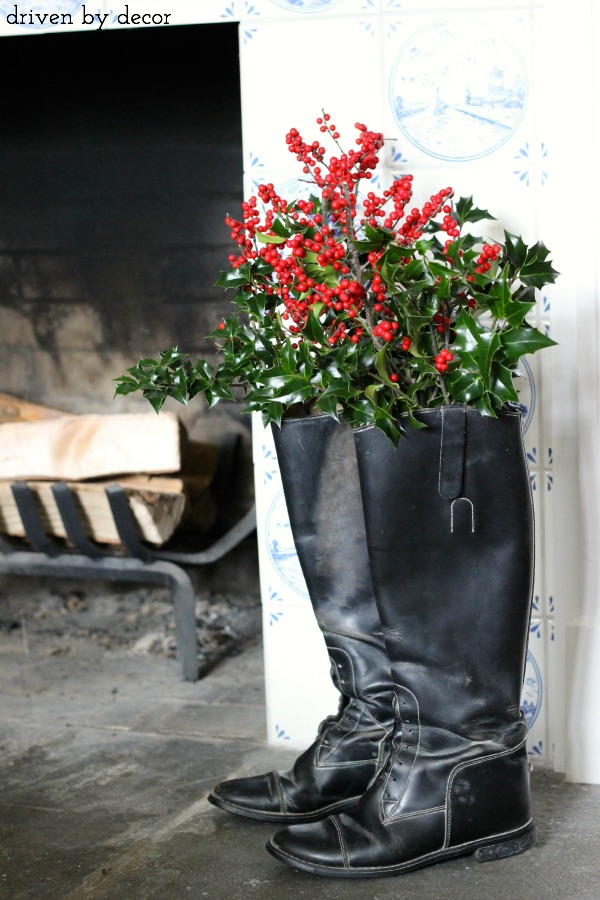 I'll be the 6th stop on the Christmas tour and I've loved being invited into the homes of the first five ladies. Did you tour all of their homes this week? Gorgeous! If you missed any, let me catch you up (click on the highlighted links to see their full posts):
Day 1: Jenny at Evolution of Style
This light-filled space is my favorite in Jenny's home – her tree is simply gorgeous!

Day 2: Amanda @ Amanda Carol Interiors
I love the layered mirrors in Amanda's foyer and the gorgeous styling of the top of this chest.

Day 3: Amanda @ Dixie Delights
Amanda used large feathers in so many beautiful ways throughout her home, including her festive mantel.
Day 4: Pam @ Simple Details
Pam did an amazing job mixing bright colors and metals with more traditional Christmas decor.

Day 5: Lisa @ Shine Your Light
I can't stop looking at Lisa's Christmas tree – it's stunning!

All of these ladies are so talented and have such beautiful homes!
Hope you all enjoy your weekend. See you back here on Monday!