Hey guys, how was your weekend? We spent ours wrapping up our week-long vacation in the beautiful state of Maine. We made good on our mission to eat lobster at least once a day,
and stayed busy kayaking, hiking, and sight seeing along with plenty of relaxing and goofing off. Our last stop was Ogunquit where we walked the beautiful Marginal Way, a paved footpath along the rocky shore with flowers and gorgeous homes galore.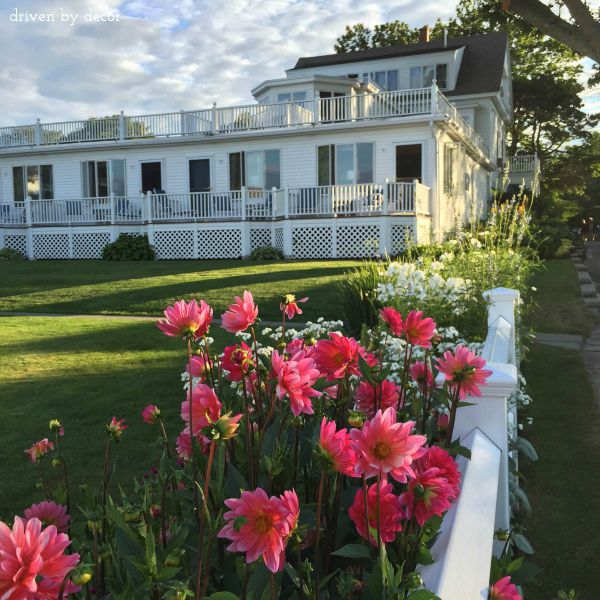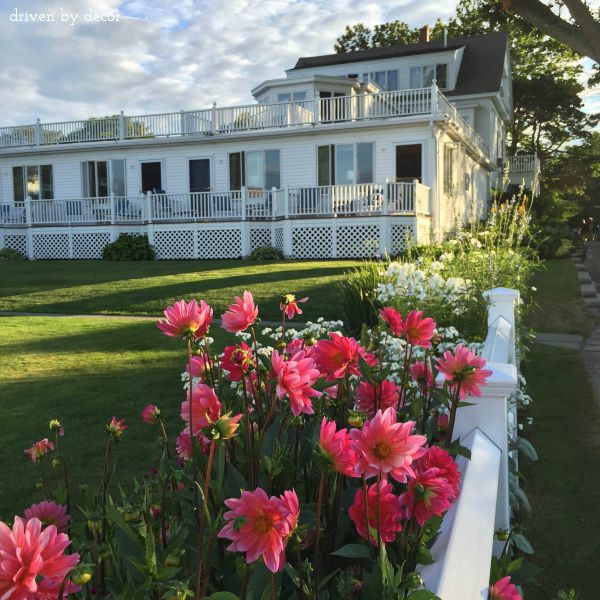 Unfortunately our vacation high came crashing down with a call from our realtor telling us that the buyers of our Cincinnati home are backing out of our contract. We were getting close to closing (we have already been under contract a month) and had breezed through inspection so this was totally out of the blue and totally shady. Our house is going back on the market today and all we can do is move forward and hope that it goes under contract just as quickly again this time. Beyond frustrating.
So let's jump from real estate torture to bird prints. Do you see the connection? Nope, me neither 🙂 But I had to share how much I'm crushing on Wisteria's new Bird Salon Wall Art and love the arrangement of this gallery wall. If you're gallery-wall-challenged and have money to spend, you can actually buy this entire set of prints and have your own instant gallery wall. Or just use this pretty pic as a template to create your own:
And am I the last person on the planet to know that Sabrina Soto has a home collection at Target? I stumbled upon it while doing some online Target shopping on our car ride home and apparently it's been out since April. If you were in the dark too, check it out – it includes a lot of colorful patterned bedding like this cute Ele Sheet Set:
I also devoured the latest Williams-Sonoma Home catalog, which always has the most impeccably styled spaces. These styled shelves filled with blue and white ginger jars have me swooning:
And finally, remember when I shared my favorites from IKEA's 2016 catalog a few weeks ago? Well, their new HEMSMAK Collection of jars, tins, buckets, bottles and labels just came out this week. I can't wait to check it out in person!
That's it for me for today but I've got some fun updates coming later this week. You know how I've been debating about what to do with my blue and white fireplace tile forever? Well, I finally have a plan and will be picking up my new tile on Tuesday! Stay tuned on Instagram for a tile sneak peek as soon as I've got my new tile in my grubby hands. Can't wait to share it with you guys!