I've been working on a little design project for the past several months along with my friend Annie of Most Lovely Things and I'm thrilled to be able to share it with you guys today! The project was the brainchild of Charlotte of Ciburbanity who gathered together a group of bloggers to decorate a newly built Habitat for Humanity house for the sweet family who's moving in. We had months to plan it but only a single day to install it – we descended on the house the Saturday before last and spent the day transforming every room just in time for the big reveal. 
Annie and I worked on the kitchen and dining area and while we were pretty sure we had designed a space the family would love, I think I was as nervous as the new family to see their reaction to the space. And honestly, they seemed so happy with every single room in their new home (big sigh of relief!). Ready to see what Annie and I did with ours? I completely forgot to take a "before" pic (#bloggerfail) but luckily Charlotte snapped this one just a few hours into the day when we were still in mess mode:
Many hours later, here's how our kitchen/dining area looked for the big reveal (full source list at end of post!):
Notice anything that looks a little familiar? We hung the same nesting herb crates in the Habitat house that I have in my own kitchen: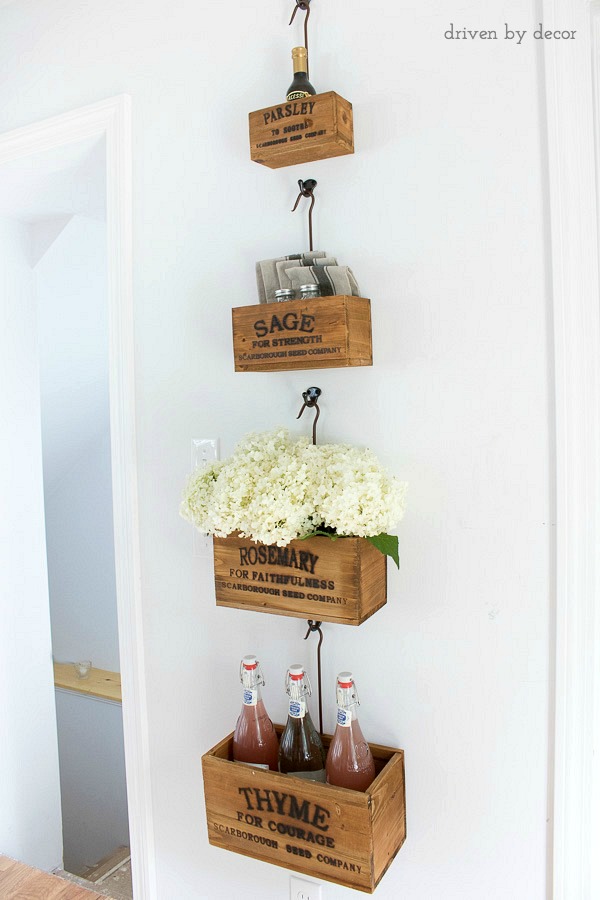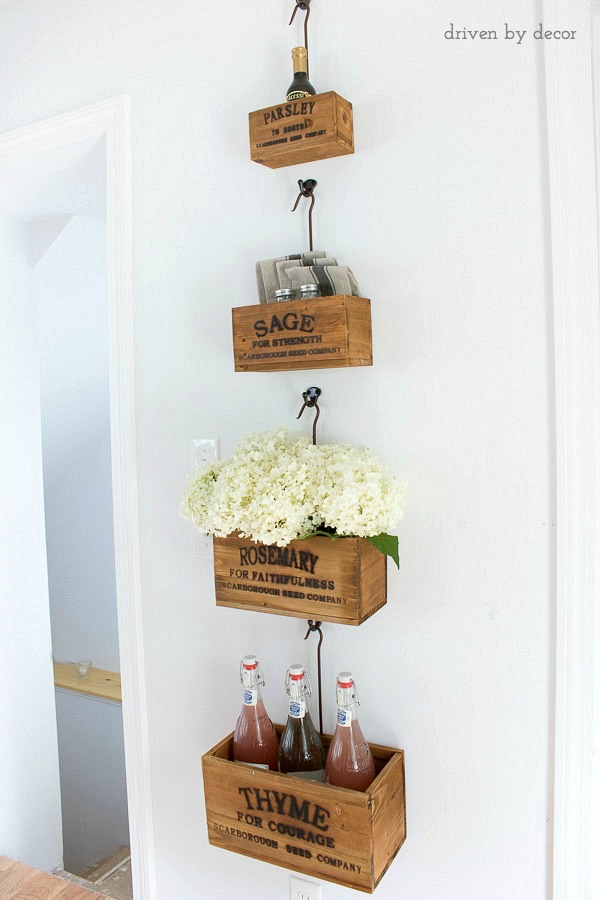 Based on the homeowner's love of farmhouse style and the fact that we had the perfect wall for these babies, we knew they'd be a hit! Thanks so much to my friends at Farmhouse Wares for generously donating them!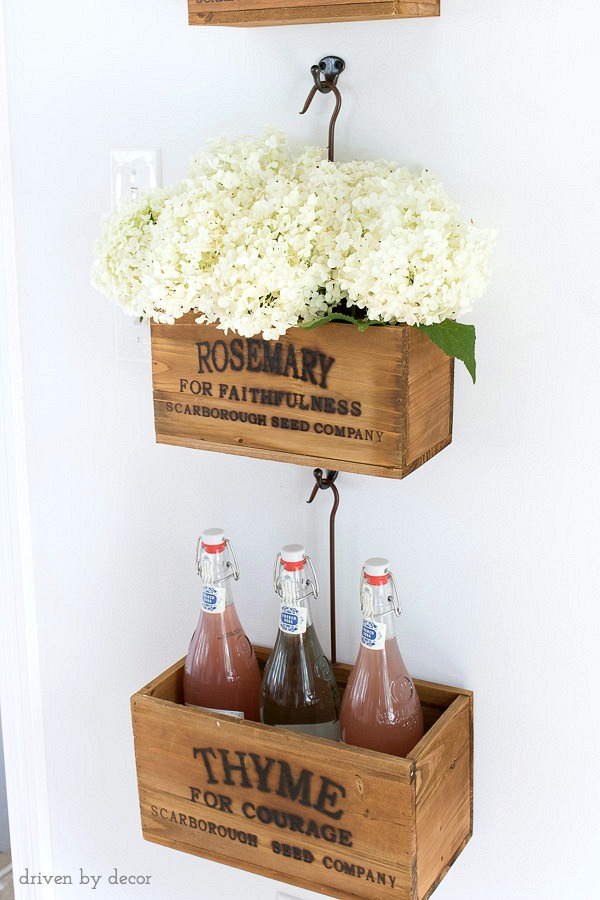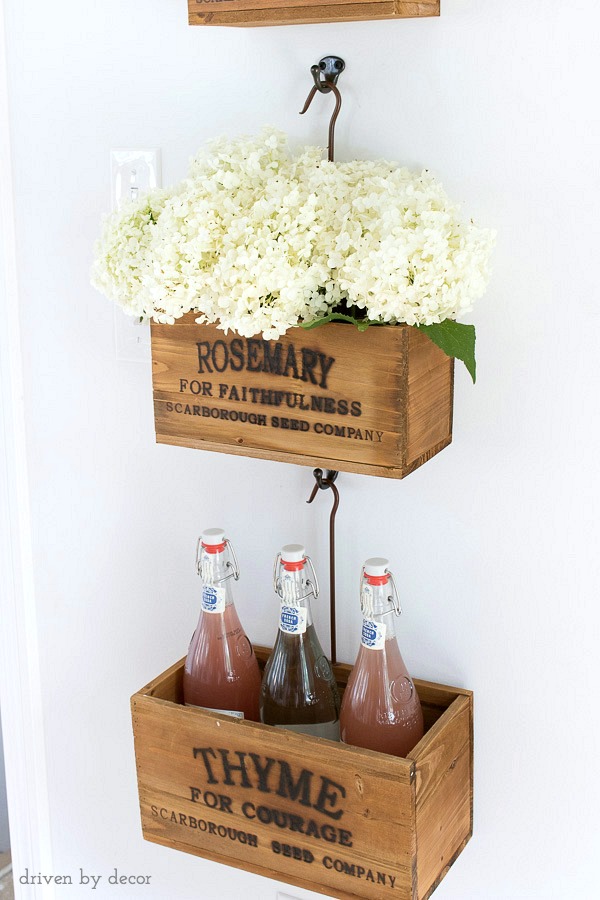 Our dining area centers around this great birch extension table from IKEA. The new homeowner's dream table was a rectangular wood-grain table that would expand when needed to seat more than four – this one ended up working beautifully in her space paired with black crossback dining chairs and a simple (and super reasonably priced) hanging black pendant from Wayfair (another generous donor!).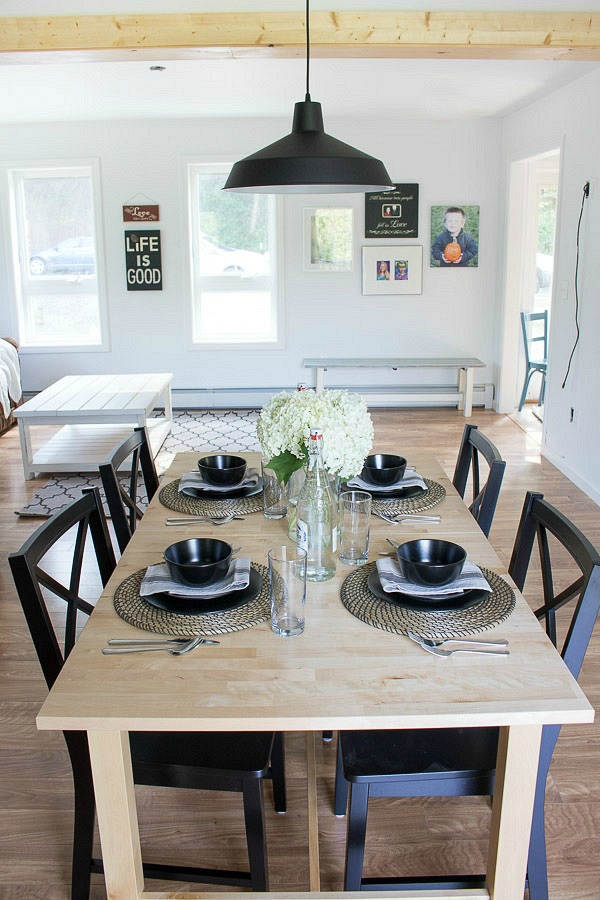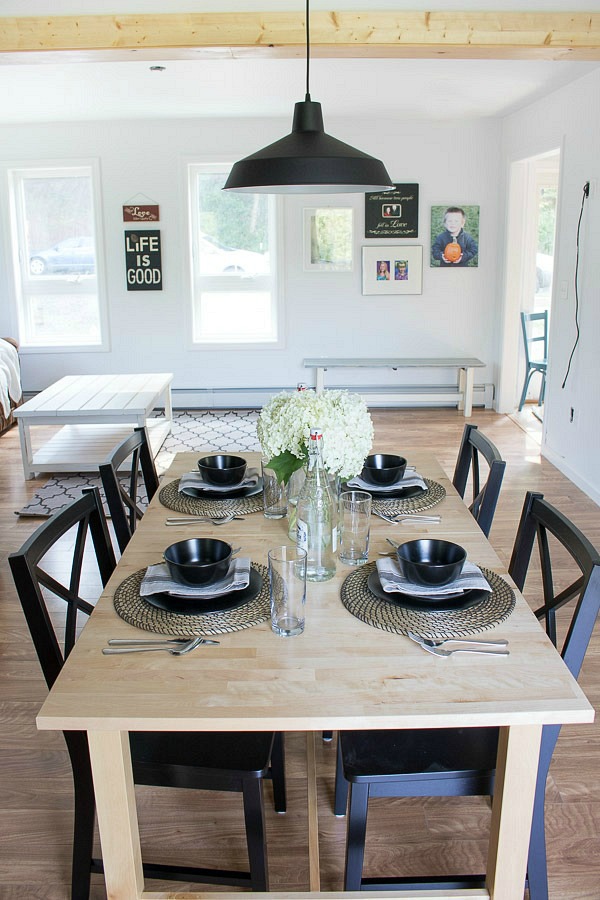 For the table setting, Annie and I got the dinnerware, seagrass placemats, napkins, and silverware on a shopping spree at IKEA,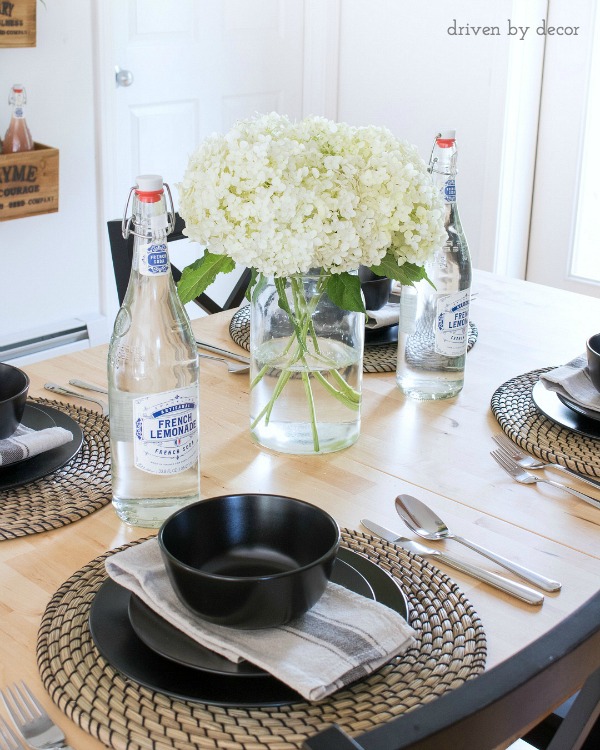 the glasses from Anchor Hocking (another generous donor – thank you!), and the hydrangeas from my yard: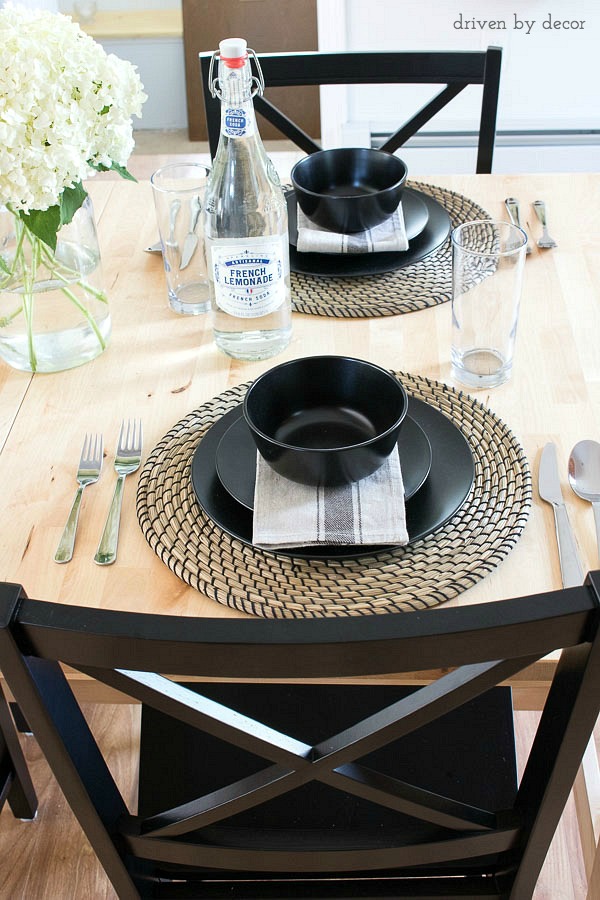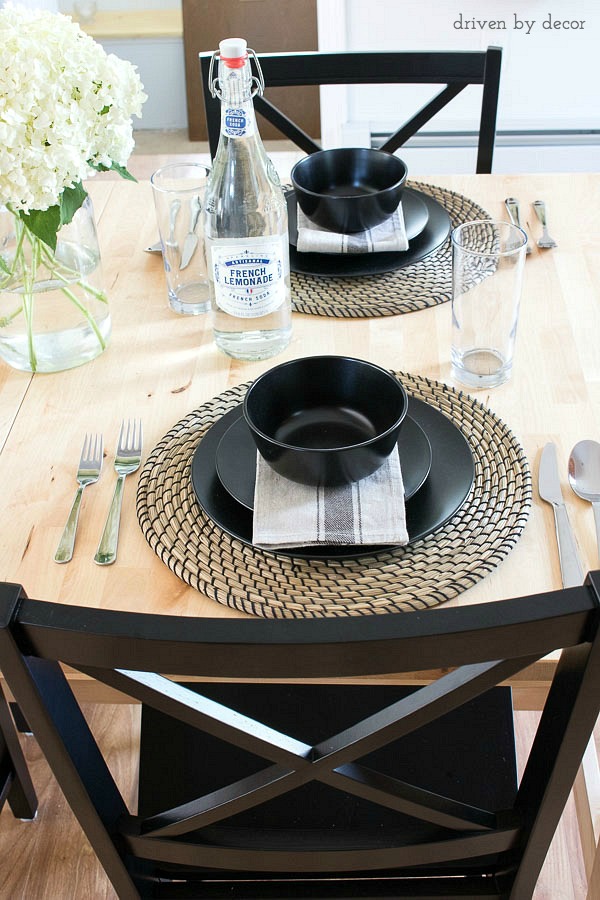 You might have noticed that there's still a little bit of work left to do in the kitchen (it had no appliances or sink!) but it didn't keep us from adding a few little pretties including these Anchor Hocking glass canisters with pre-printed labels from The Creativity Exchange: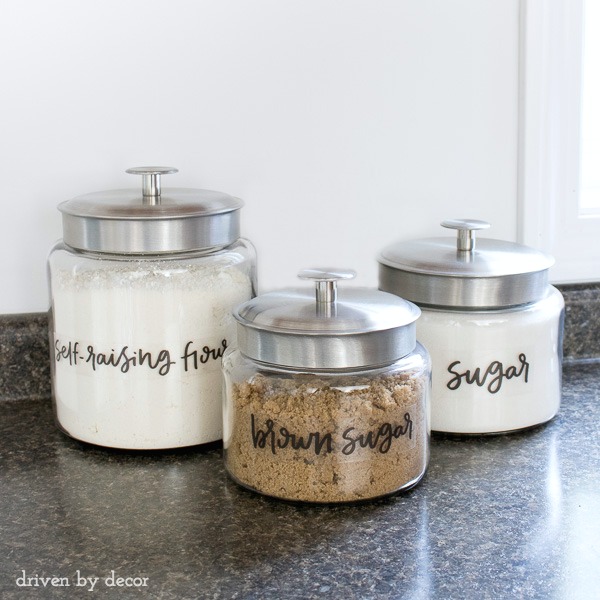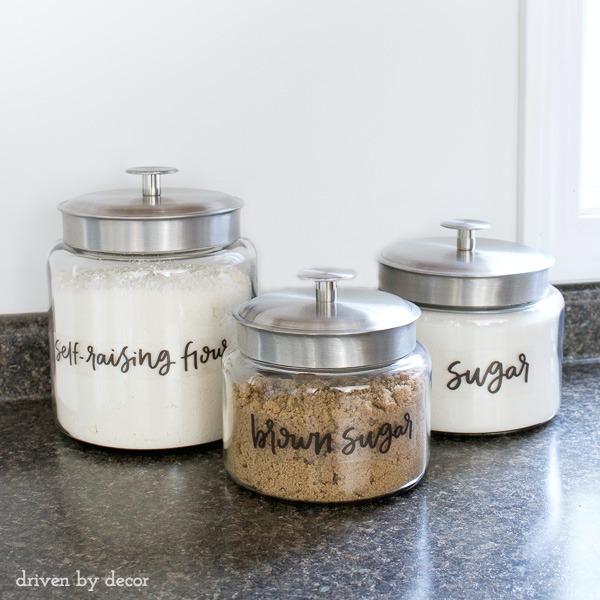 and a little coffee station with more Anchor Hocking glassware: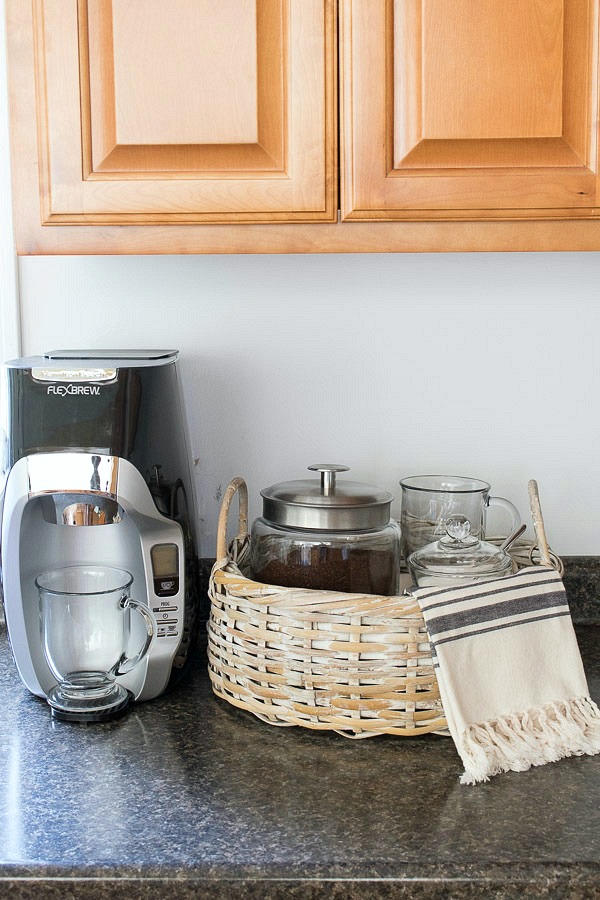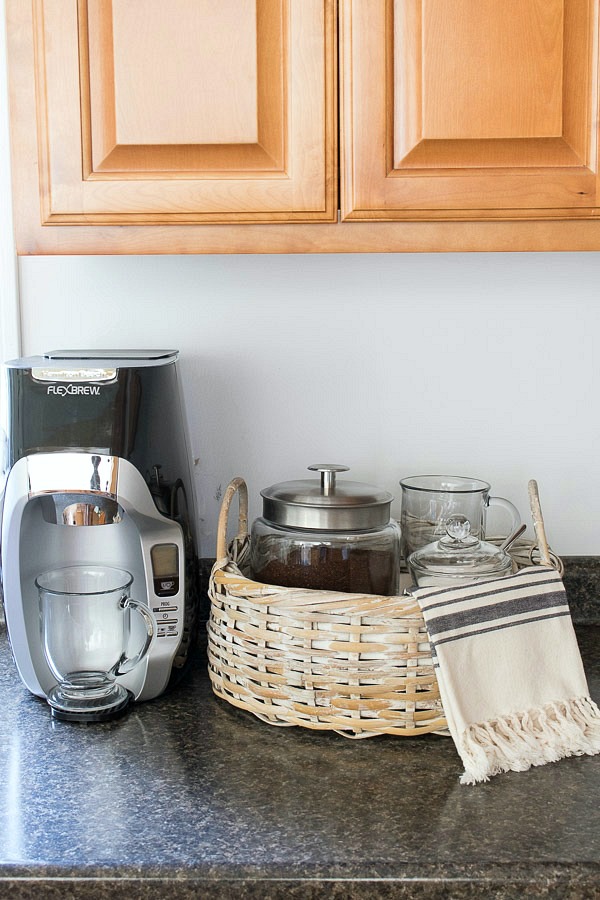 We also got to have a little fun with one last space – there's a small deck off of the kitchen that we found the cutest little piece of furniture for. It's a one-piece set with two chairs and a connecting table that Annie and I scored from Wayfair (again, thank you Wayfair!):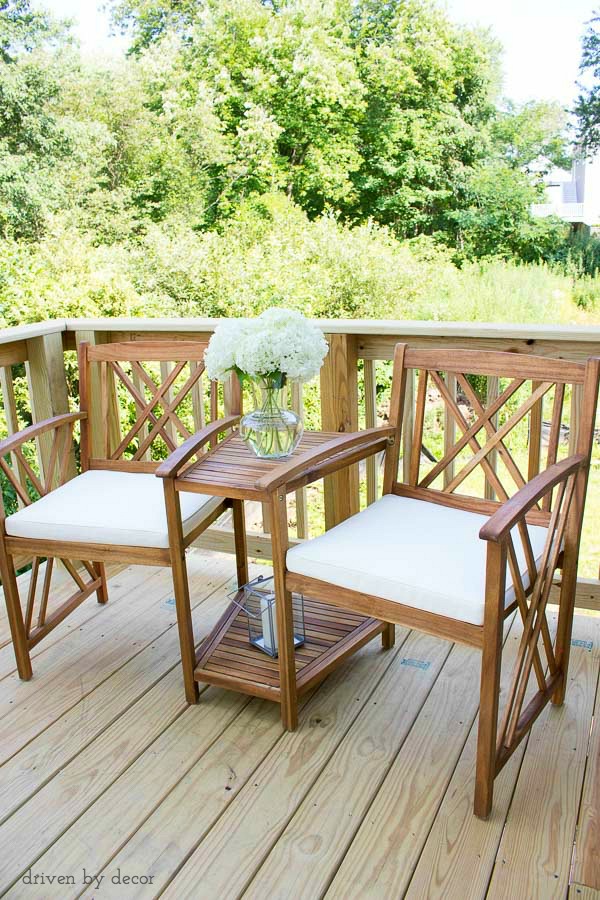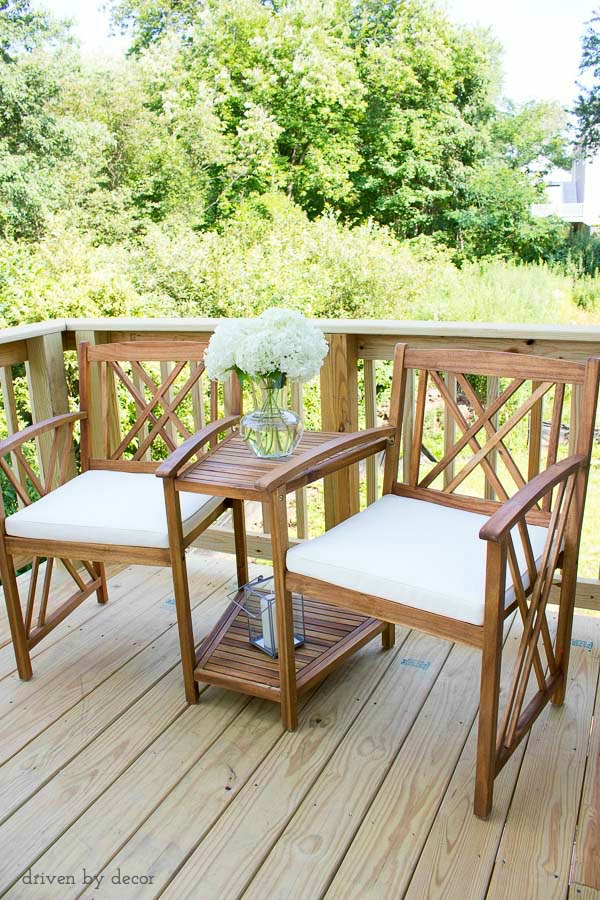 It was such an amazing experience to be doing something you love with such a fun group of people for one very deserving family! Thank you so much Charlotte for turning Bloggers Heart Habitat into a reality and another huge thanks to our generous room sponsors:
And if you like anything you see, here's a full source list for our space:
Now are you ready to take a peek around the rest of the newly decorated Habitat House? You can check out the amazing job that all of my fellow bloggers did by visiting their rooms through the links below:
Bee from Windgate Lane, Jillian from I Am a Homemaker, & Charlotte from 
Ciburbanity
Foyer, Mudroom, & Bathrooms
Hope you all enjoy your Habitat House tour!