Welcome back from the long weekend – did you guys do anything fun? We headed to Massachusetts for a few days of skiing which actually ended up in only one day of skiing because of the wicked windchill temps after the first day.  Yep, we're wimpy like that. We still had fun hanging out in MA – I didn't have to make any beds, clean any bathrooms, or cook any meals so that's a good time by me. #easytoplease
After getting home I jumped into working on a few projects and giving some thought to some future ones including what I'm going to do with the odd little seating area at the far end of our kitchen. It's a small area flanked by the kitchen fireplace on one side and the glass cabinets/coffee station on the other.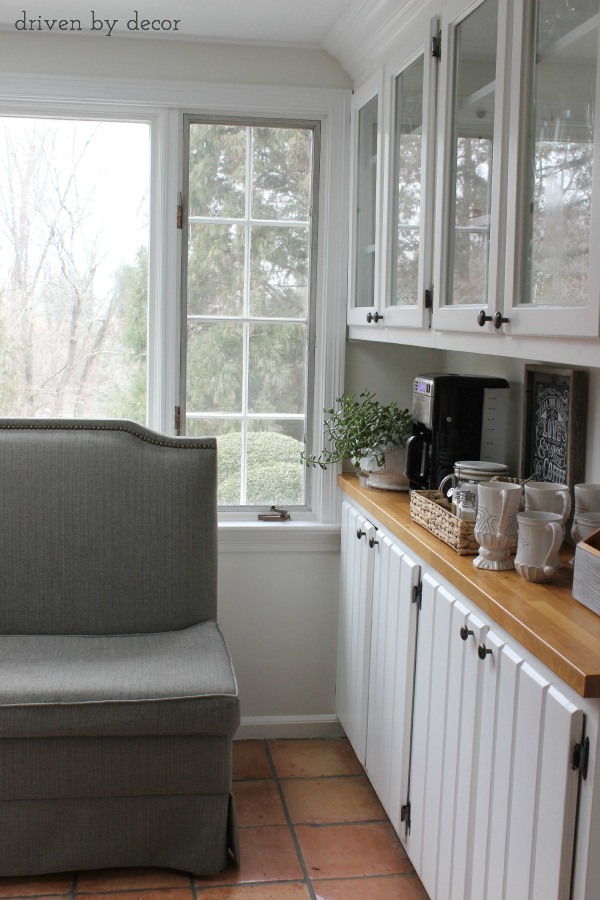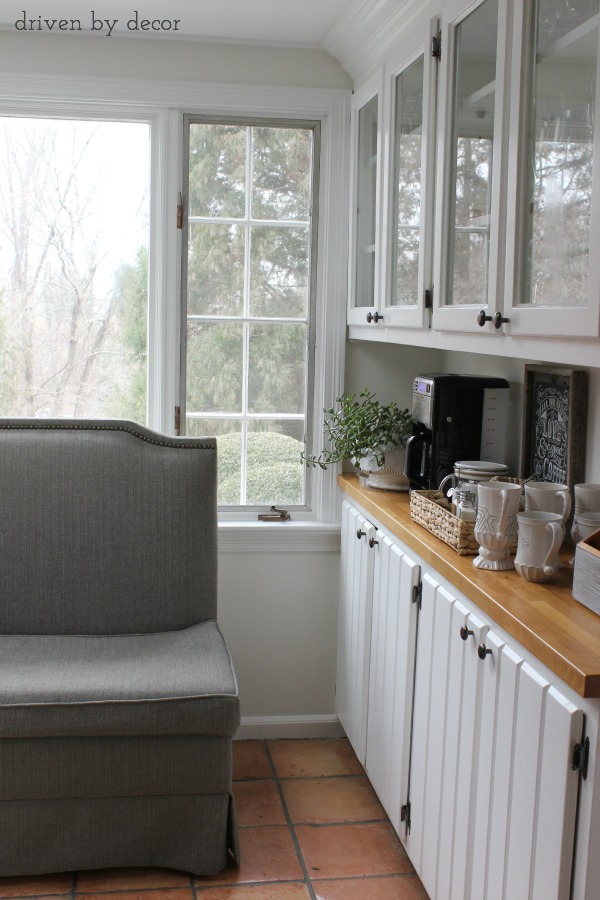 Right now we have an upholstered banquette (that we used for kitchen table seating in our old house) and a small side table there – it's my girls' favorite spot for weekday breakfasts and snacks. The skylight and large window overlooking the woods (along with the proximity to coffee) make it a spot that my husband and I like to hang out in too.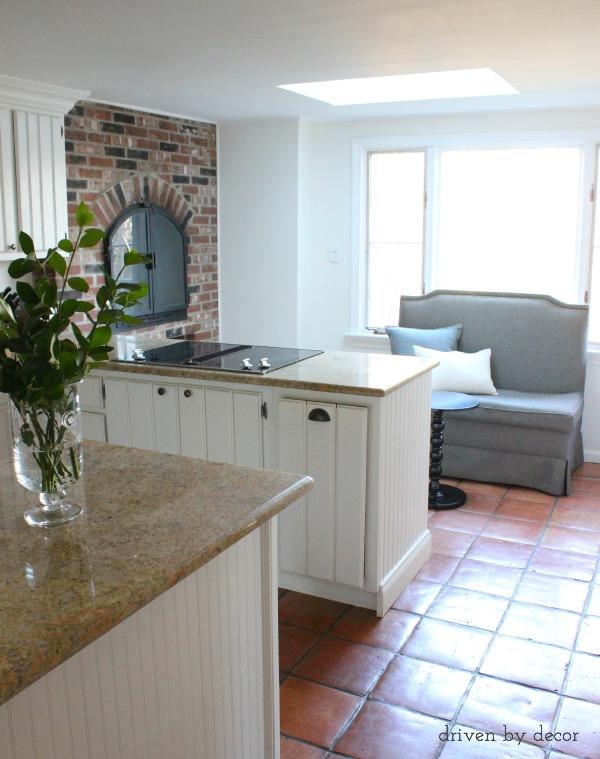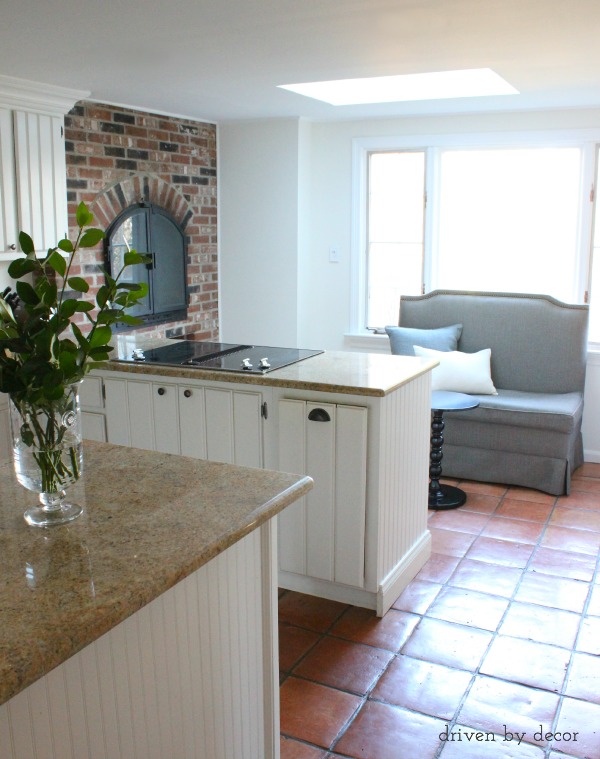 While the banquette has worked out ok and I love the look of it, it has a tall back that blocks a good chunk of the window and it also backs on a large heat vent, keeping the heat from getting into the space like it should. So I'm thinking about changing things up by replacing the single long banquette with two chairs – it would solve the problems I mentioned and also make conversations easier than sitting side by side on the banquette.
So I've got two chairs on my possibility list so far and I'd love to know your thoughts. First off, I've looked at IKEA's JENNYLUND chair – the price is right but the chairs are bordering on being a little bit big for the space. I'm also bumming that they've discontinued the Blekinge white slipcovers for this chair. There's still a white option (Stenasa white) but I don't like the shade of white as much and it's not bleachable like the Blekinge white is.
Another option is to go for an armed slipcovered dining chair such as Restoration Hardware's Hudson Camelback Slipcovered Armchair. Two of these would fit the space better but I'm guessing that they wouldn't be as comfy as the jennylund. Since we have two RH Outlets within driving distance there's a decent chance I could find a pair of these for a good price if I'm patient.
I'm just not sure which direction to go – what do you guys think? Do you know of any other great chair options that you think I should look at?
Whatever I end up going with, I definitely want to bring some color and pattern into the space with pillows. There are so many that I'm loving right now, like these colorful beauties from Pottery Barn:
After looking around in a bunch of my favorite online stores this weekend, these are some of the ones that I came up with as possibilities for my kitchen space (aren't they pretty?!) But back to the chairs – what do you think? IKEA, RH, stick with the upholstered banquette, find something else?!  I'm so undecided on this one…