New York City is undoubtedly one of the most amazing cities in the world to shop. I thought I'd share just a few of the stores that I love to hit when I'm there!
This multistory flagship store has it all – rugs, furniture, antiques, textiles, accessories, etc. There's something for everyone, whether your decorating style is contemporary or shabby chic.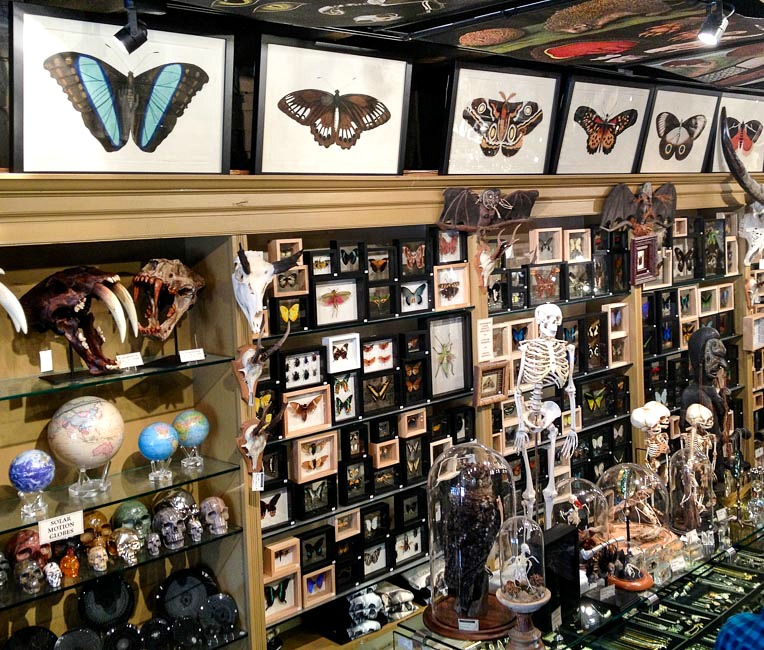 While it's more of a cabinet of curiosities than a home store, it's a great place to go if you're looking for unique accessories. They also sell large botanical and animal posters such as these beauties in Lauren Liess' family room:
Pearl River is an Asian import store that sells everything under the sun – clothes, groceries, cookware, plants, shoes, as well as some great things for your home. I've heard rave reviews of their lamps and ceramics and after reading a recent post by 
Holly Mathis
 on her visit to the store (blue and white patterned bowls and ginger jars? Yes please!), it's on my short list for sure.
John Derian is known for his decoupaged works, which are mixed in with vintage items and other unique home decorations. While I've never been to either of these shops (which are located right next to each other), they look just my style and are ones I'd love to make it to during our NYC visit.
The Brooklyn Flea has been ranked as one of the best flea/antique markets in the U.S., with hundreds of vendors selling antiques, jewelry, art, etc. every weekend. So I'm dying to hear from all of you who live in NYC or are frequent NYC shoppers – are there any other must-see home stores that you'd recommend?