I have a pretty impressive ability to kill plants. Seriously, it's a true talent. Even the most unkillable of plants has been brought to its knees at our house. So after months of hearing people throw around promising words like "easy" and "hard to kill" when talking about terrariums, I decided to give it a shot over the holiday break. I have to say I'm pretty smitten with it!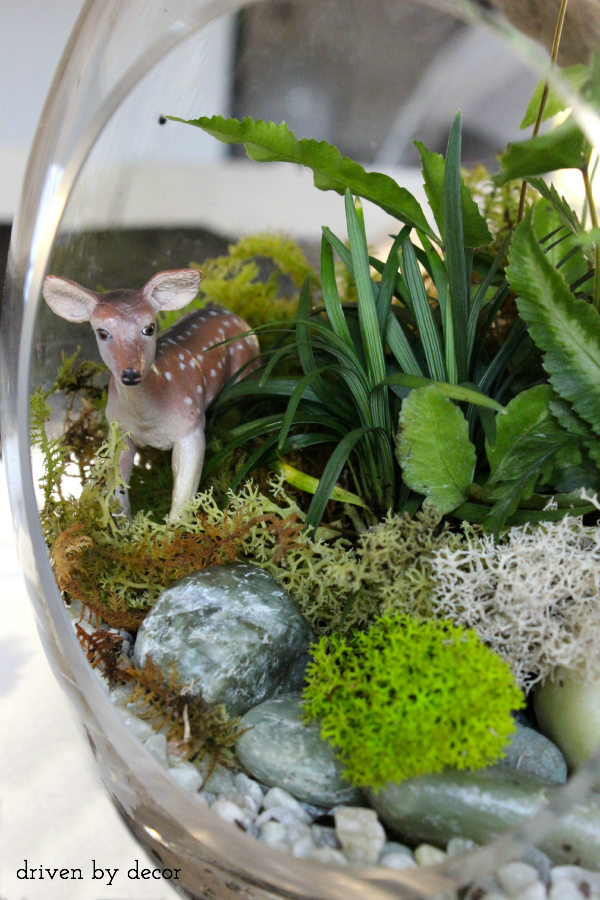 For me, making the terrarium was as much about the container as it was about the plants. There are so many neat terrarium containers out there – these are just a few of my faves (note: some of the below links are affiliate links):
I chose the Hanging Jar Terrarium from Terrain because I love the shape of it and that you have the option to either hang it or sit it on a flat surface. Creating the terrarium was super easy and took under 30 mins from start to finish. I started by filling my container with a 1″ layer of small rocks, followed by a layer of activated carbon (available in the aquarium section at pet stores). The carbon helps keep your terrarium from getting mildewy and probably isn't necessary in an open terrarium like mine (for closed terrariums it's a must) but I figured it can't hurt.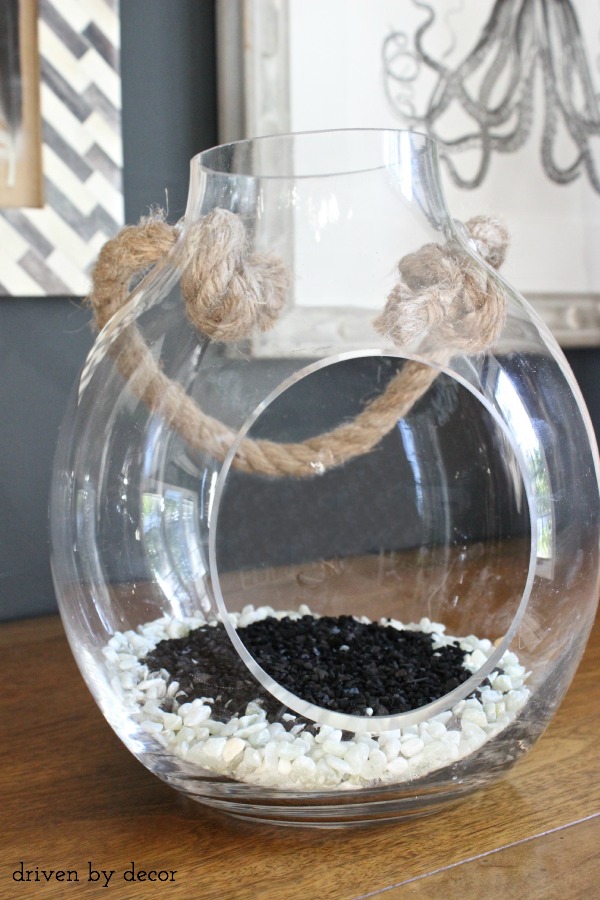 Then I added three small terrarium plants that the folks at Terrain told me will do well in an open terrarium.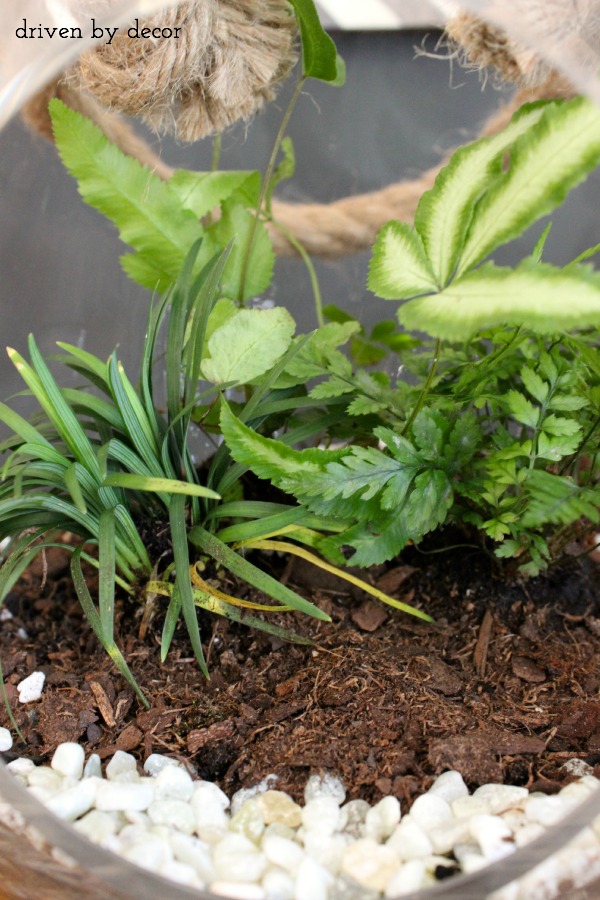 And finally, I added in some larger rocks and preserved mosses.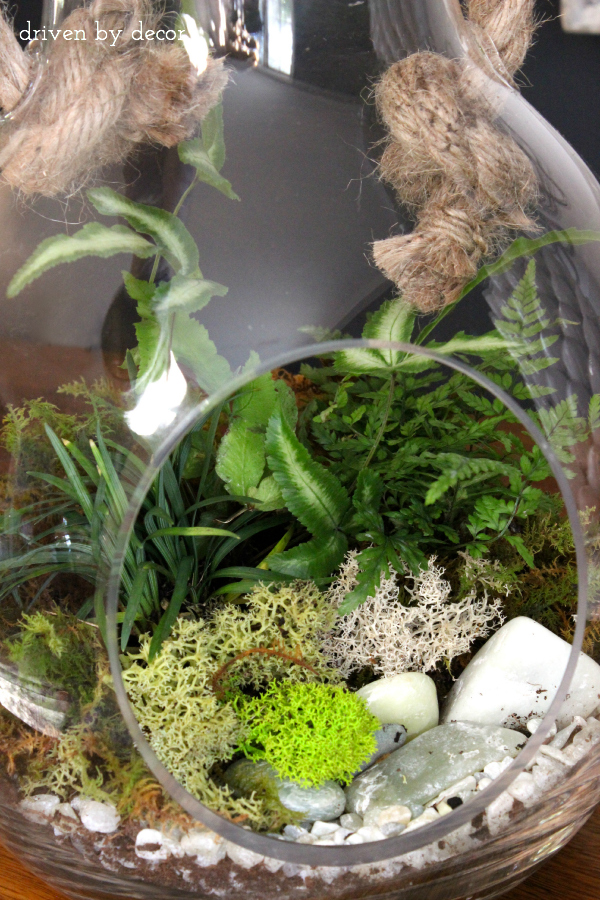 I'm not sure where my terrarium's final home will be but right now I've got it in our home office in front of the octopus print on the gallery wall.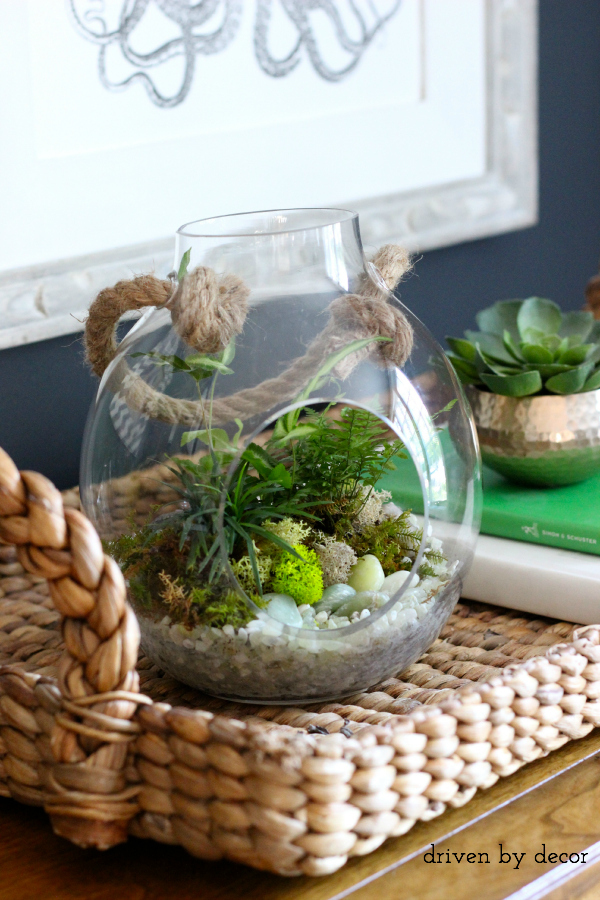 After a few days I decided that adding a little animal figurine to the terrarium would be kinda fun so I nabbed a little deer (seen in the first pic) from my girls' animal stash. I loved it but my girls thought that a different kind of animal would be a better fit for our family…
Look familiar?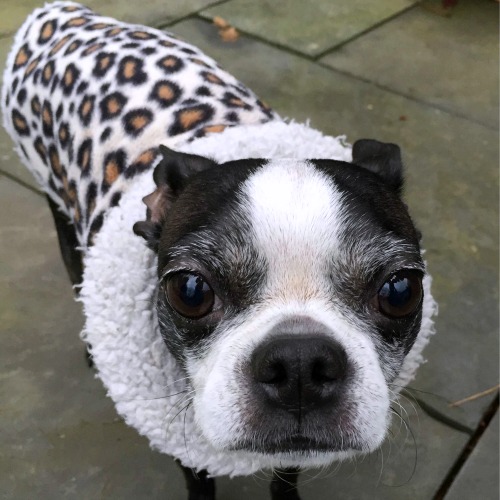 Have a great weekend everyone!