Did you guys enjoy your Memorial Day weekend? Ours was a nice mix of fun and getting a little work done outside the house including lots of weeding (ugh) and planting our flower boxes. As easy as it is for me to make decisions about decorating the inside of our house, I do a complete 180 when it comes to figuring out the flowers and landscaping on the outside of it. I'm completely clueless. Walking into the garden center this weekend to figure out what to plant in my window boxes out of the zillion different options seriously gave me heart palpitations. But after three trips back and forth figuring out what the heck I was doing, I finally got those babies planted!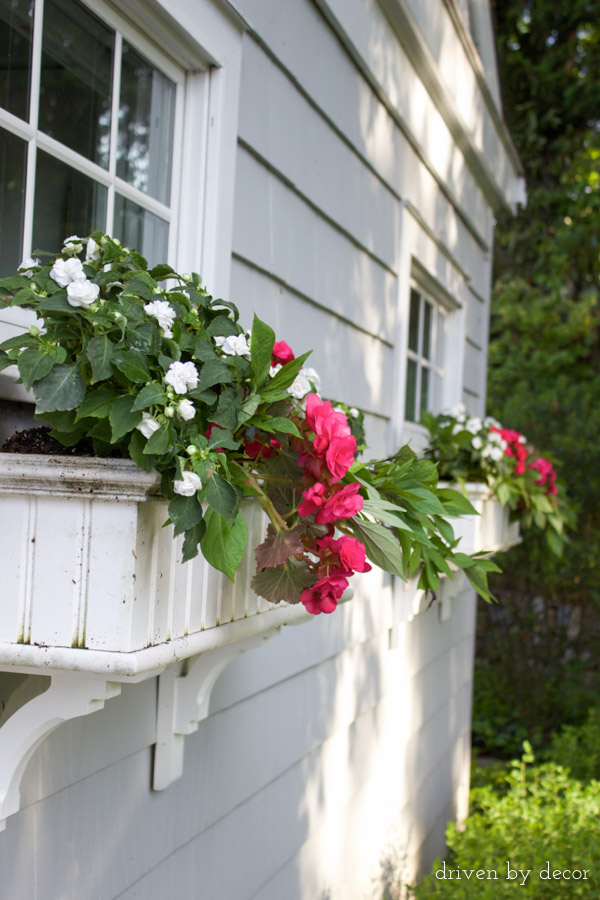 Our window boxes are on the same side of the house as our driveway so they're something everyone sees as they come to our house and I'm so glad to finally have them full of beautiful blooms!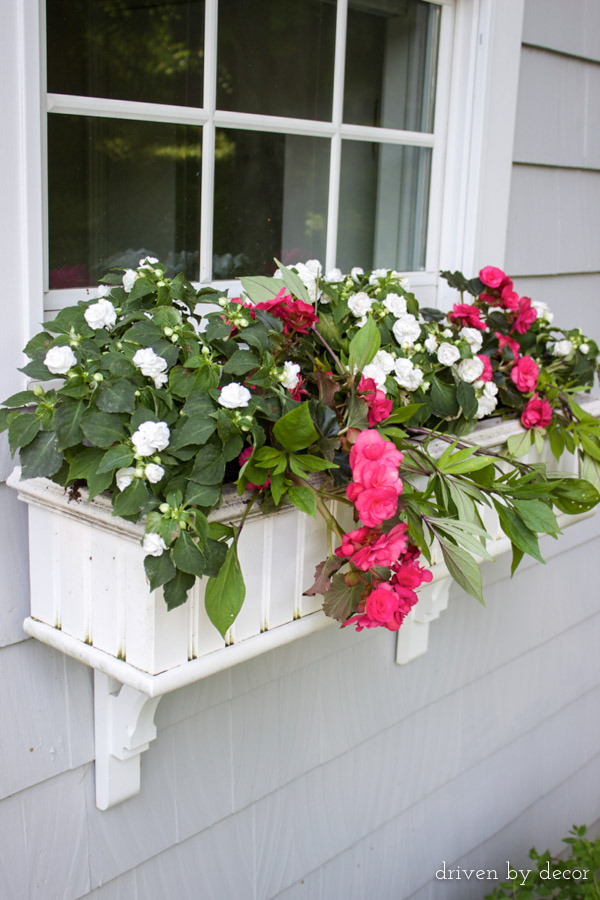 They're in an area that's mostly shady so part of the challenge of planting them was finding flowers that would do well in a shady spot – I ended up with pink begonias and white double impatiens: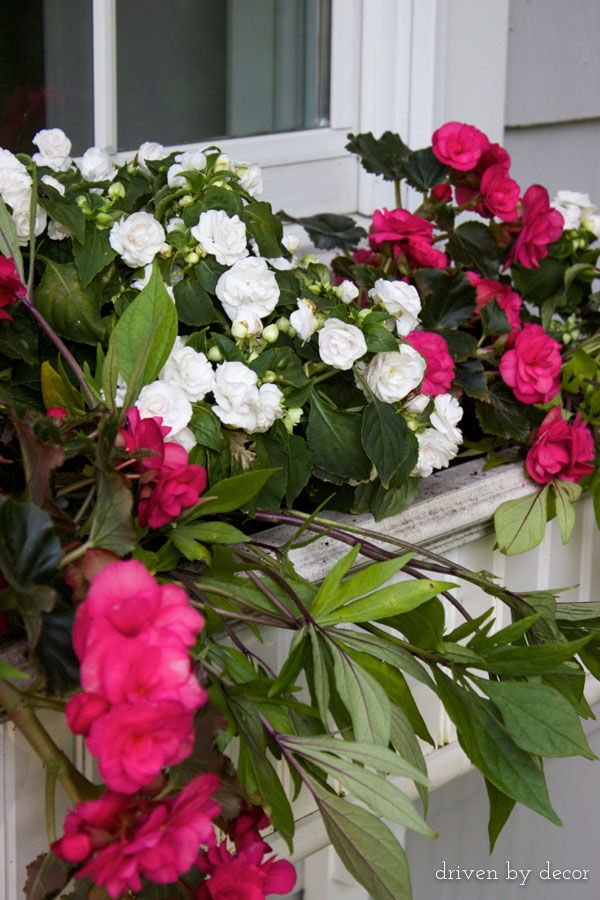 with some potato vine thrown in as a filler: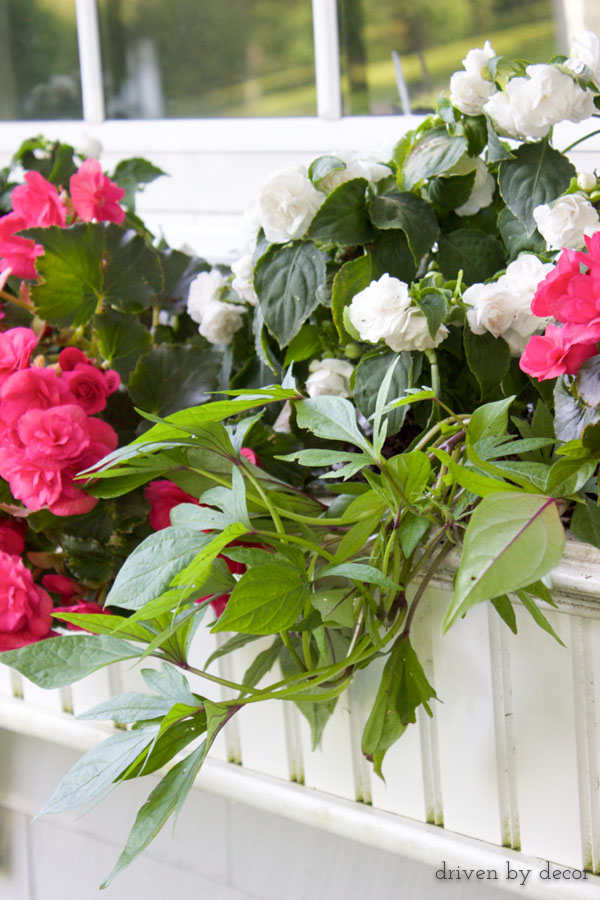 They're definitely nowhere near perfect but I do love the pink and white color combo against the gray of the house:
And our window boxes aren't the only things with flowers – most of the bushes around our house are starting to bloom like crazy! I love being able to go just outside my front door and find enough blooms to fill every room with flowers. I've even found a few fun new spots for them – like in my old riding boots that work as a vase after nestling some water-filled mason jars inside: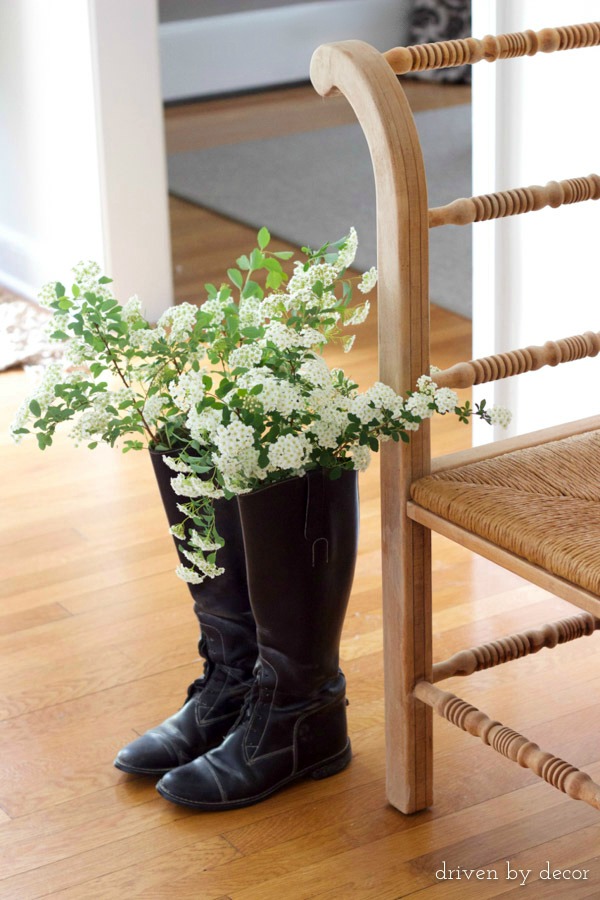 Our hydrangea bushes should be starting to bloom soon, assuming that our crazy cold winter didn't do them in. What pretty things are blooming in your neck of the woods?