The beautiful, warm weather in Connecticut this week was the motivation I needed to finally take down our winter front door decoration (yep, that baby was still up!) and replace it with something for spring. While looking through my hoard closet for last year's spring wreath, I unearthed this cute woven flower basket that I bought at the Country Living Fair several years ago and decided to use it for my front door decoration instead. I simply placed floral foam in the bottom of the basket and filled it with faux spring flowers that I picked up at Michaels: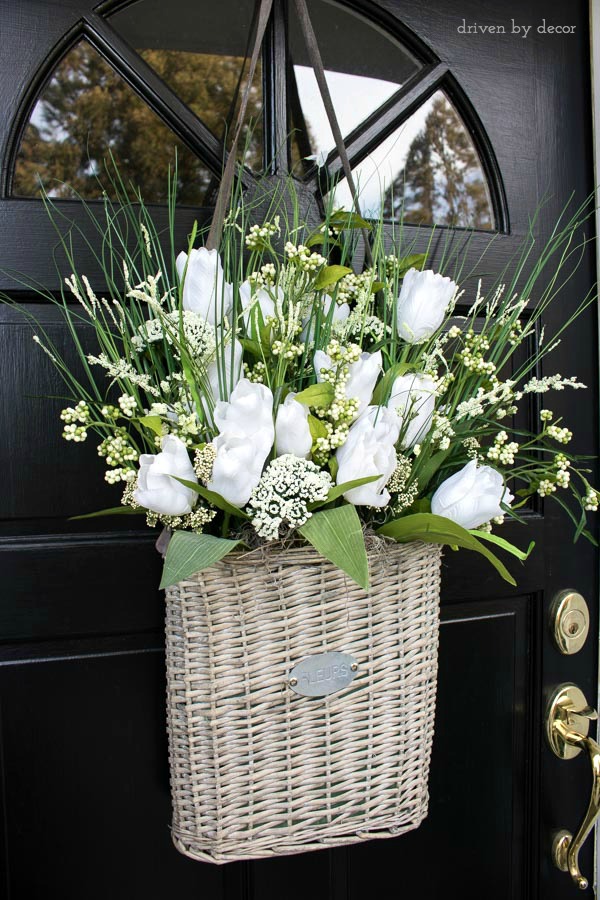 The basket previously held a dried flower arrangement in the bathroom of our old house but the arrangement was looking pretty sad so I was glad to find a new use for it.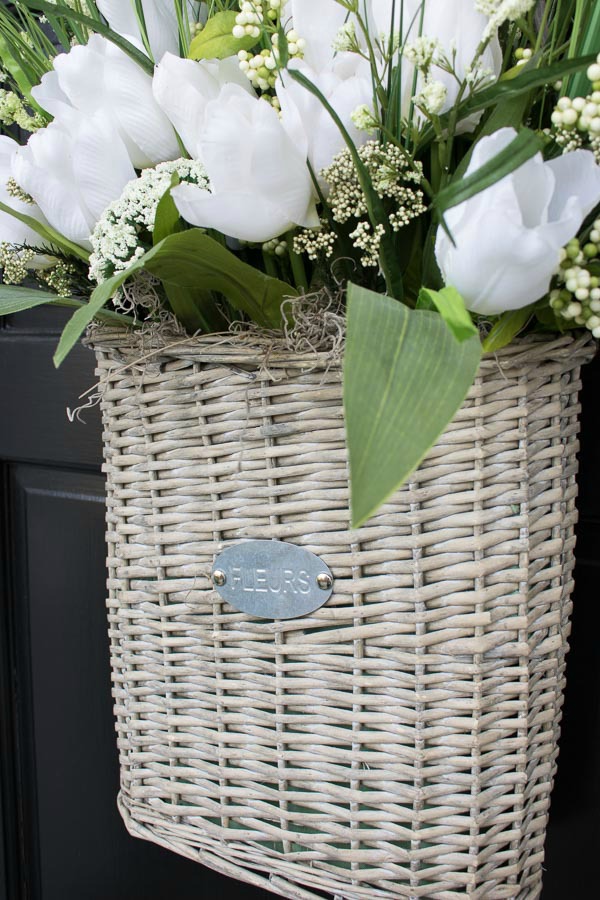 I'm generally not a big fan of faux flowers and plants but I thought that these stems looked better than most that I've seen. Before placing them in the basket, I simply used wire snips to separate the bouquets into individual stems: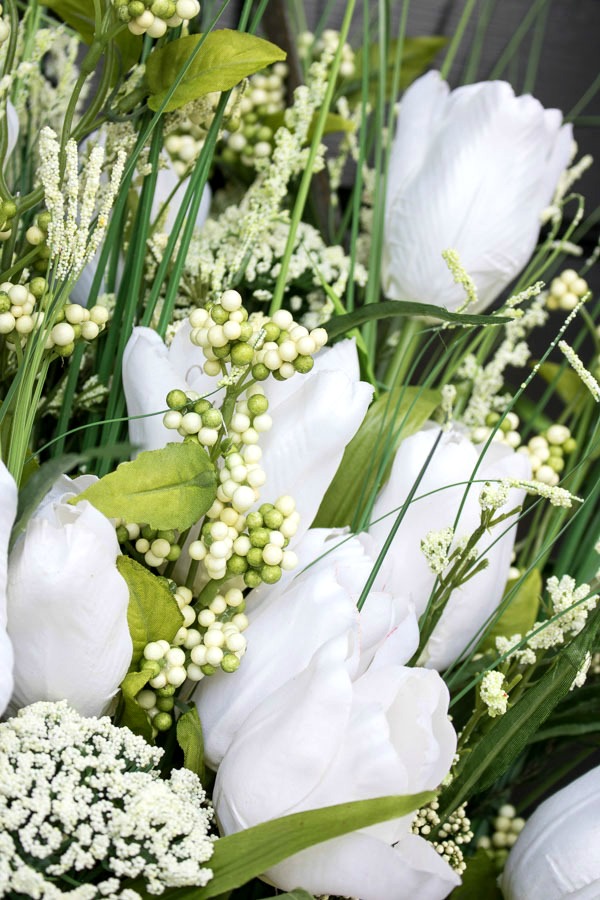 If you have a pretty basket with a flat back, give this simple DIY a try – it didn't take more than 30 mins from start to finish to create. Not a DIYer? No worries! I searched all over Etsy and found six stunning spring wreaths that would make beautiful front door decorations. And after contacting the shops that make them, several of them are offering discounts on their wreaths to Driven by Decor readers! Affiliate links to each of the wreaths and other spring door decor from that shop along with any promo codes are included above each pic:
Tulip bouquet by Ever Blooming Originals
Use promo code DRIVEN15 for 15% off through 3/31/16
Pink & white tulip wreath by Country Prim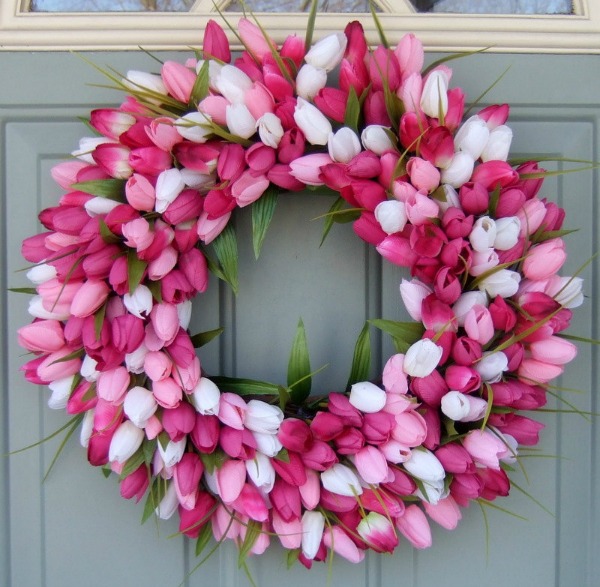 Soo..what do you think? Any favorites? Now that I've gotten my front door all decked out for spring, I'm dying to fill my bare front porch planters with flowers but I have to keep reminding myself that it's only early March and I'm not yet counting on us having seen the last of winter in Connecticut…
Enjoy your weekend everyone!