I'm jumping into working on a makeover of my youngest daughter's bedroom which has a bare corner that would be perfect for a big, comfy chair. My daughter knows exactly what she wants – a hanging rattan chair like this one:
She's share's her mom's taste! I've always loved the idea of a hanging rattan chair out on the porch that you could curl up in to read a good book:
I definitely need to do some legwork to figure out how to safely hang one of these hanging chairs – it's a no-go if I can't be 100% sure it's securely fastened to the ceiling! And then there are all of the options – there are so many gorgeous ones!! These are just a few of my favorites (includes affiliate links): Serena & Lily's Hanging Rattan Chair which has a classic design that would look good in pretty much any space you put it in: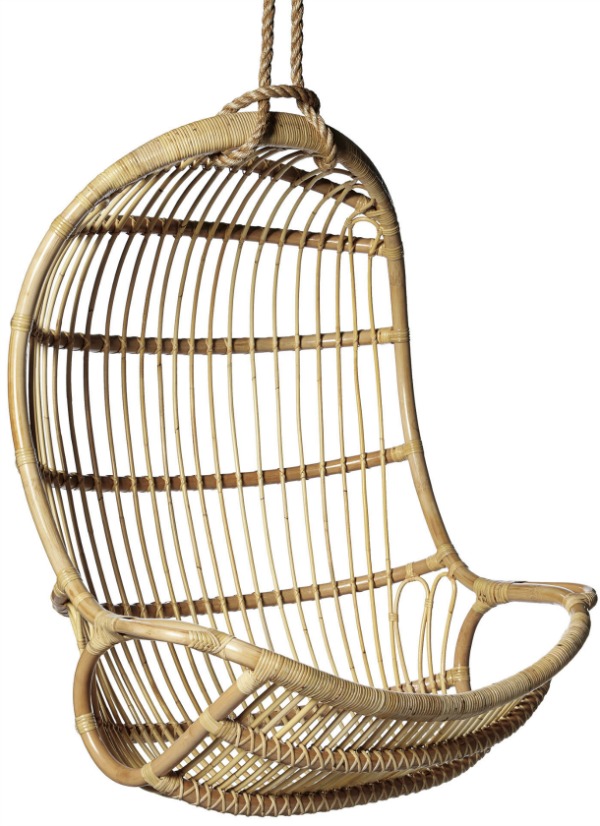 Another option is Two's Company's Hanging Rattan Chair – based on the reviews this chair might not be the best choice for adults because it's pretty small but it might be perfect for a kid: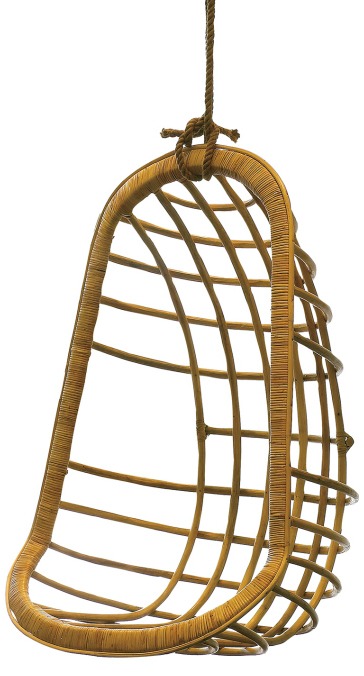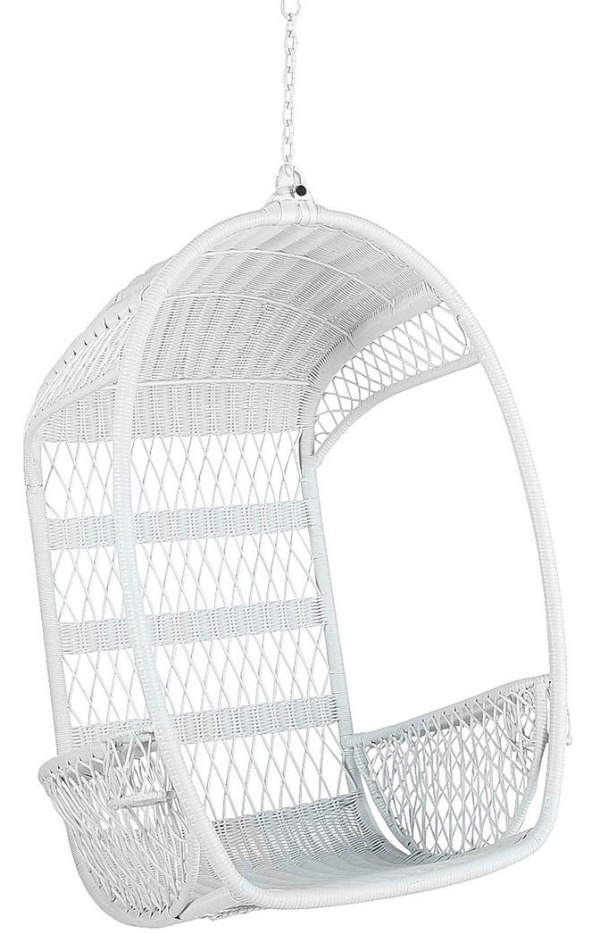 You could even decide to go all the way and spring for a double like this beautiful hanging chair from Serena & Lily if you have the space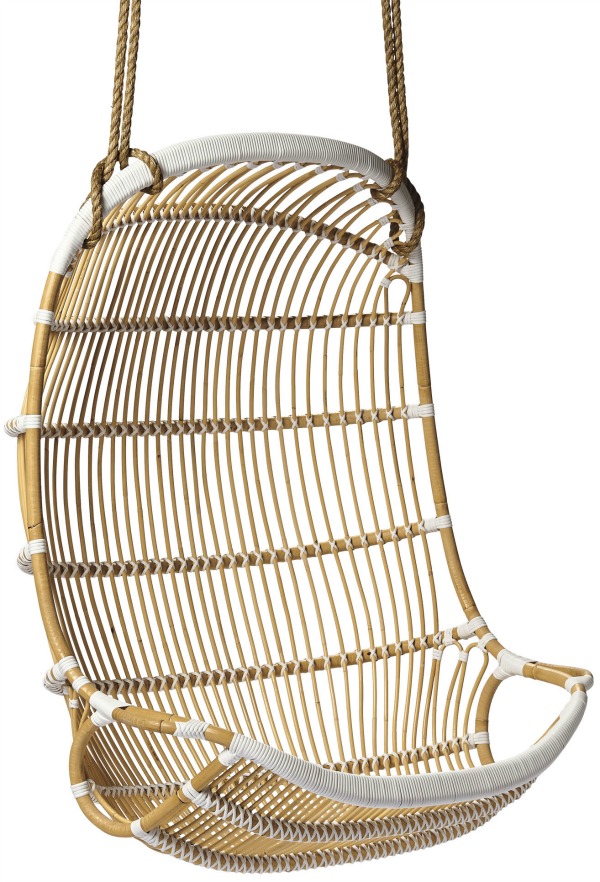 So, what do you think, should I go for it?
Update: I decided on a great hanging chair for my daughter's room – check it out {here}