One of the little details of our home that made me fall in love with it is the large bay window seat in the living room: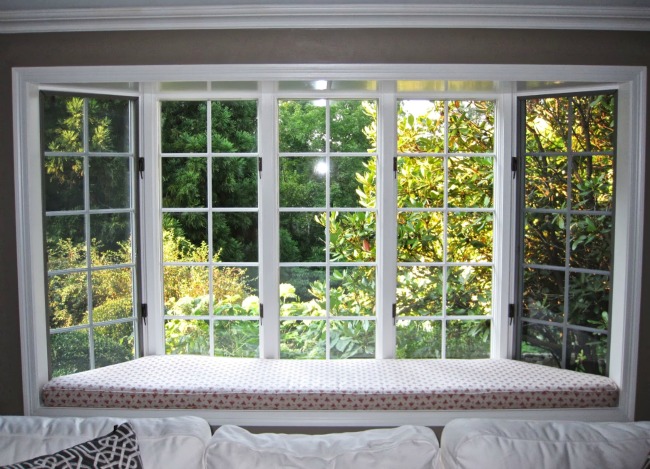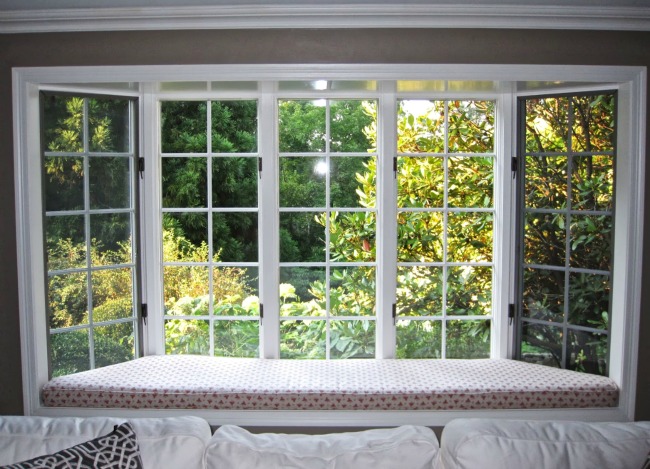 I've wanted a window seat for as long as I can remember. Seriously. While other little girls my age were dreaming about the newest Barbie doll, I was dreaming about having a window seat in my room where I could pile on the pillows and curl up and read. Now that I have one, I can't wait to create the beautiful, comfy window seat that I've pictured in my mind for years and years.
The first step? Replacing the window seat cushion. The cushion that's there now is too thin and uninviting. It just doesn't beckon you to curl up on it, does it? And while the cushion fabric is fine,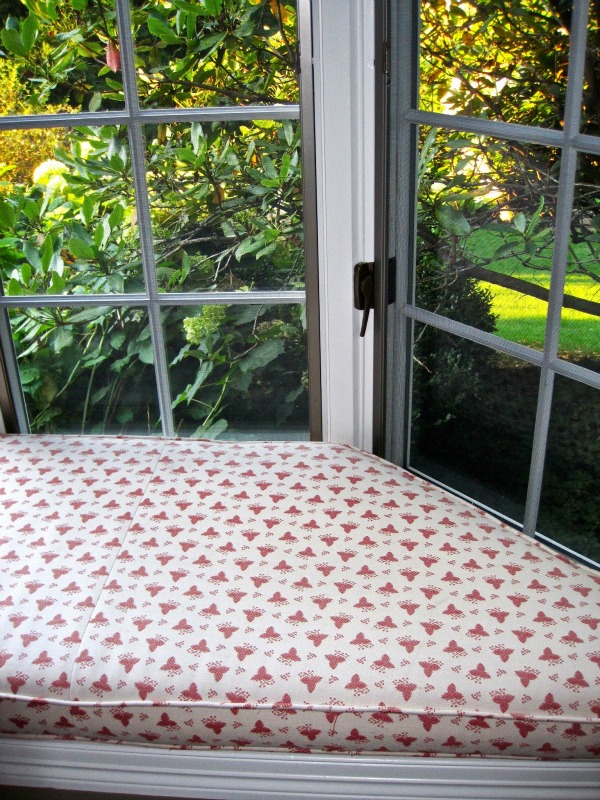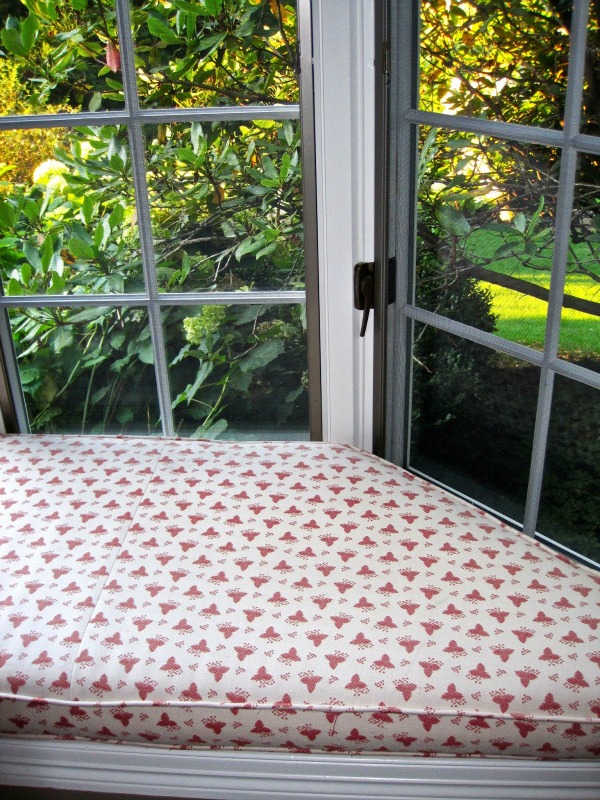 it would look awful with the drapes from our old dining room that I plan to hang on either side of the window so the wimpy window cushion definitely has to go. What would I like to replace it with? A French mattress-style cushion like in Lauren Liess' to-die-for window seat from the 2011 DC Design House:
There are a few places where you can find ready-made cushions in this French mattress style, including Ballard Designs, which carries these pretty 
Farmhouse Cushions: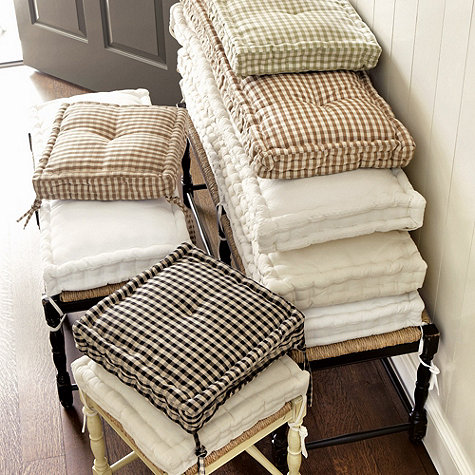 and Pottery Barn, which sells a French mattress-style Upholstered Daybed Mattress (affiliate link):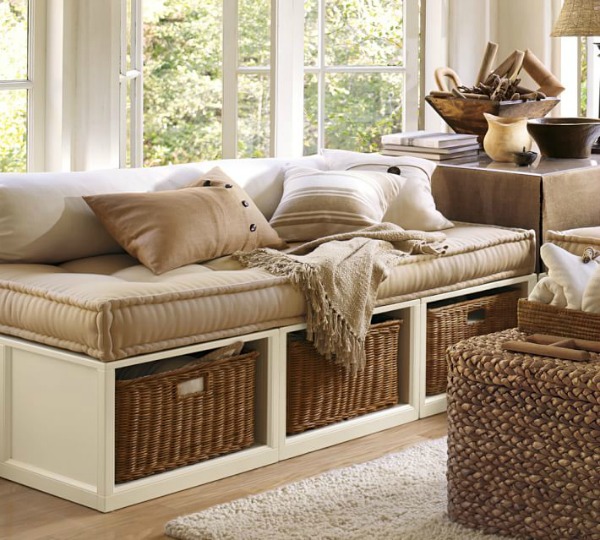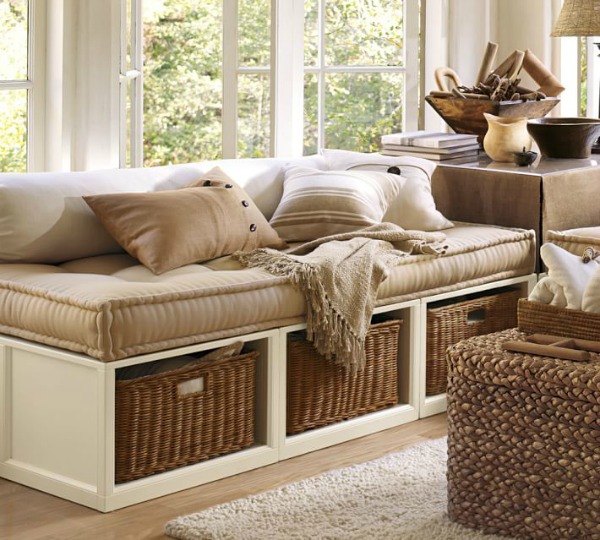 As far as getting a custom sized French mattress-style cushion made, I'll soon find out how hard it is to find someone who can make one. I've read that designers often have them made by small mattress companies rather than upholsterers but that sounds like $$$ to me. My plan is to start by talking to some local upholsterers and go from there – I'll let you know what happens along the way. Of course, if you have any personal experience or advice, please share!
Update: Our new window seat cushion is done and we love it!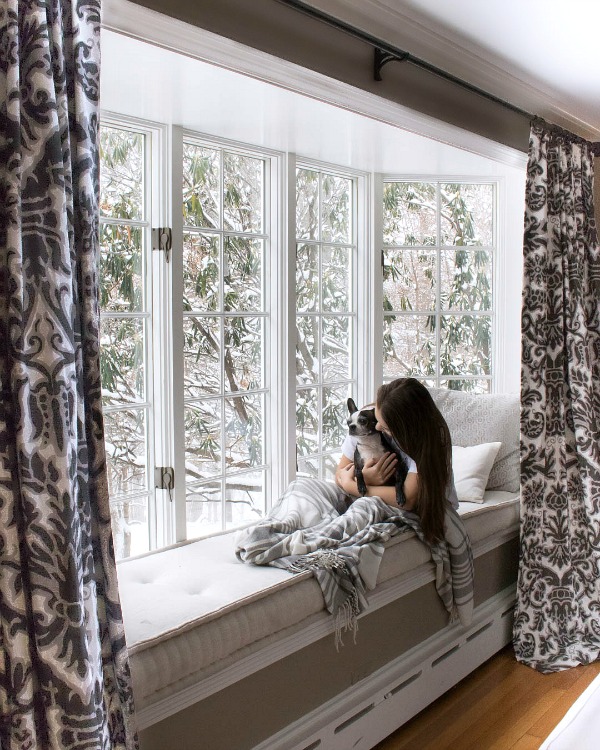 A follow-up post with info on our new French mattress-style cushion and options for having them made can be found {here}