Super Easy Crock Pot Cilantro Lime Chicken Fajitas
Ingredients:
3 lb. boneless, skinless chicken breasts
1 16 oz. jar of salsa
1 pkg dry taco seasoning mix (or use your own seasoning)
Juice of 1 ½ fresh limes
⅓ bundle chopped fresh cilantro
Put salsa, taco seasoning mix, lime juice, and chopped cilantro into crock pot and stir. Add the chicken breasts (I cut them in half if they're thick) and stir into salsa mixture. Cover and cook on low setting for 6-8 hours. When chicken is done it will be tender and pull apart easily. I use a fork to shred/pull it apart in the crock pot once cooked and then use a slotted spoon to put it in a bowl for serving. Serve on soft tortillas with your favorite toppings (we use guacamole, cheese, beans, & lettuce). Serves 8.
Best Ever Guacamole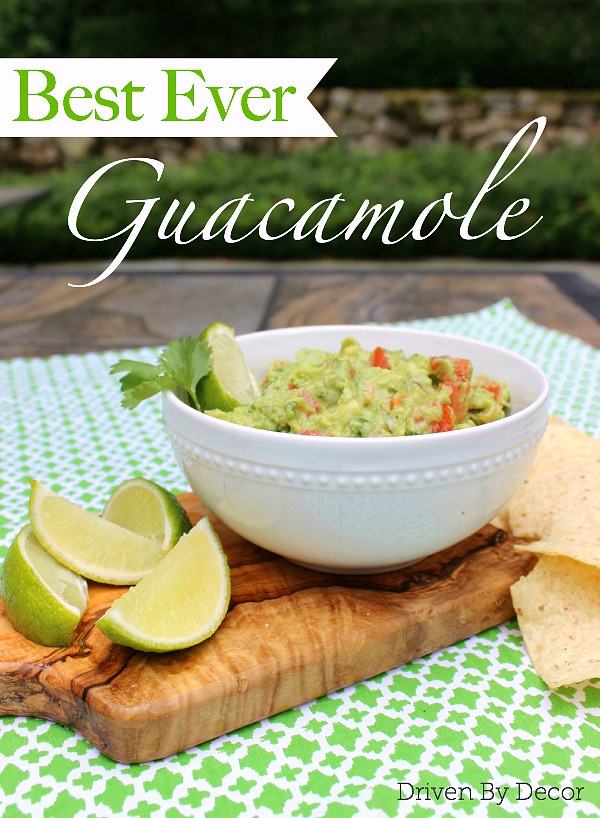 Ready to make my favorite, best-ever guacamole? (recipe serves 6)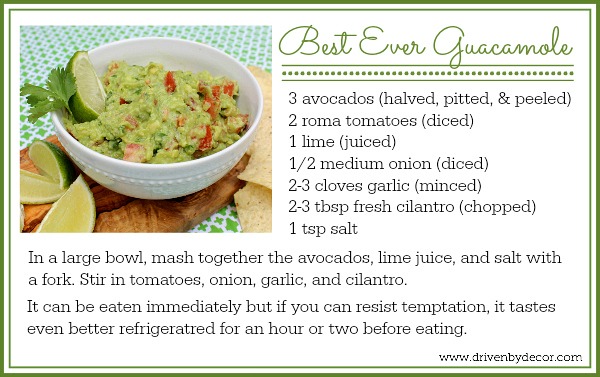 I'm not big on a lot of spice, but if you want to add a little kick to your guacamole, throwing in some diced jalapeños will do the trick.
Stay tuned… more recipes to come!
Favorite Kitchen Tools & Gadgets
Shop my favorite kitchen tools and gadgets via the below affiliate links (full disclosure statement available {here}):