OK, my friends, we've got some catching up to do. We left off last week with the 'before' and 'after' pics of the kitchen remodel that we did on our house in Cincinnati right before putting it on the market. Fast forward a few days and and we've headed back home to Connecticut where we soon find ourselves in a multiple offer situation with our Cincinnati house. And where are we when it's crunch time and we're trying to navigate the offers and figure out what to do? Zip lining and climbing several stories up in the trees of course…
We had taken our girls to our local Adventure Park and they talked me into doing one last treetop trail with them before leaving – it was a higher level one where an adult had to be with them but they reassured me that they had been on this trail with my husband before and it wasn't hard at all. Oh. My. Gosh. Only if "not hard" really means "totally terrifying"! Of course, it's when I'm right in the middle of the trail that our realtor calls with our final offers and we need to figure out what to do. So my husband (who is the one I should have made the kids sucker into this treetop adventure) is on the ground alternately talking on the phone with the realtor and yelling up to me in the treetops to discuss what we should do. Somehow I made it through my treetop adventures, we made a decision, and we now have a signed contract! Woo hoo!
Besides negotiating in the treetops, I've been dealing with loads of laundry and piles of mail and have attempted to disguise the utter mess that our house is currently in by flower-ifying our house. The deer decimated our white hydrangeas in the front yard while we were gone but for some reason they didn't touch the blue/purple ones in our back yard. I've added them to our bedrooms, our home office,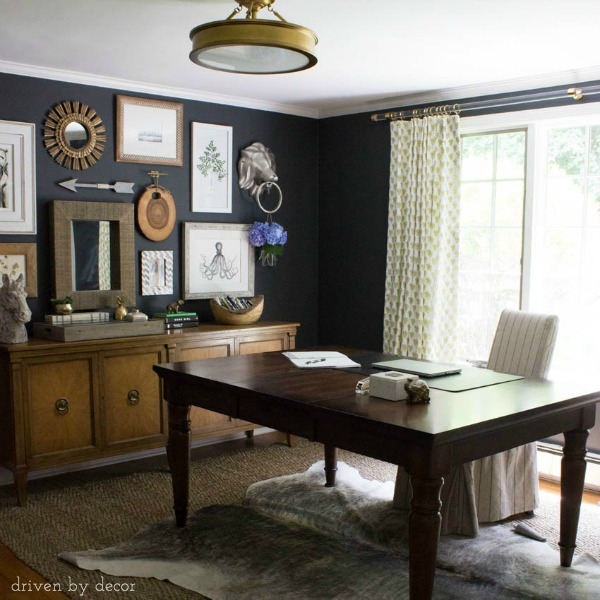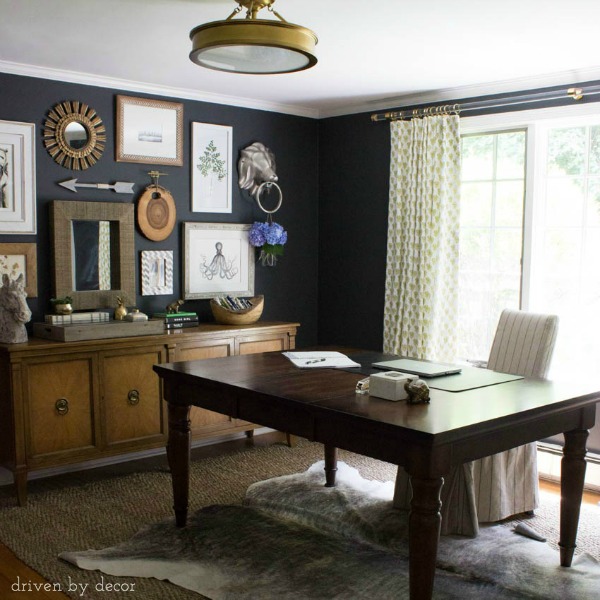 and the nesting herb crates in our kitchen: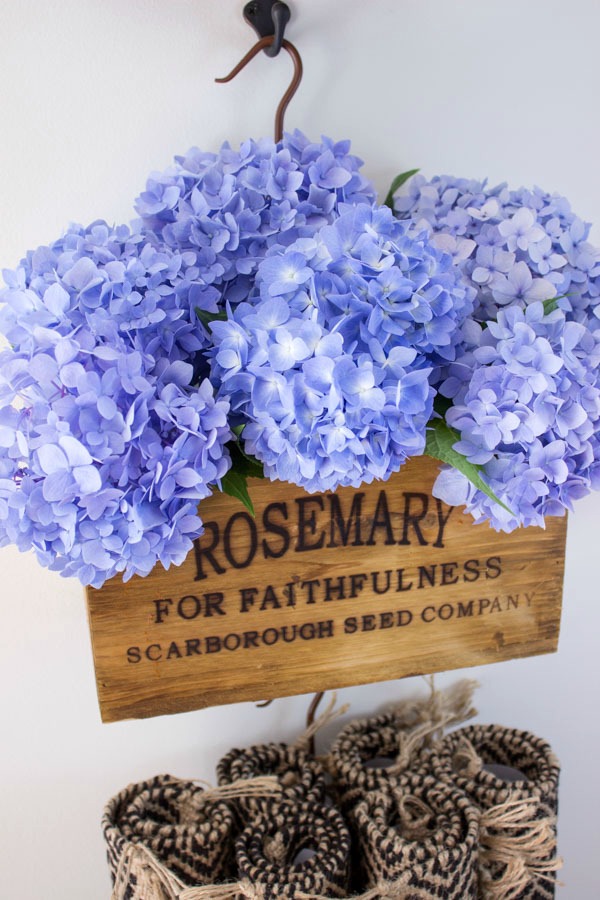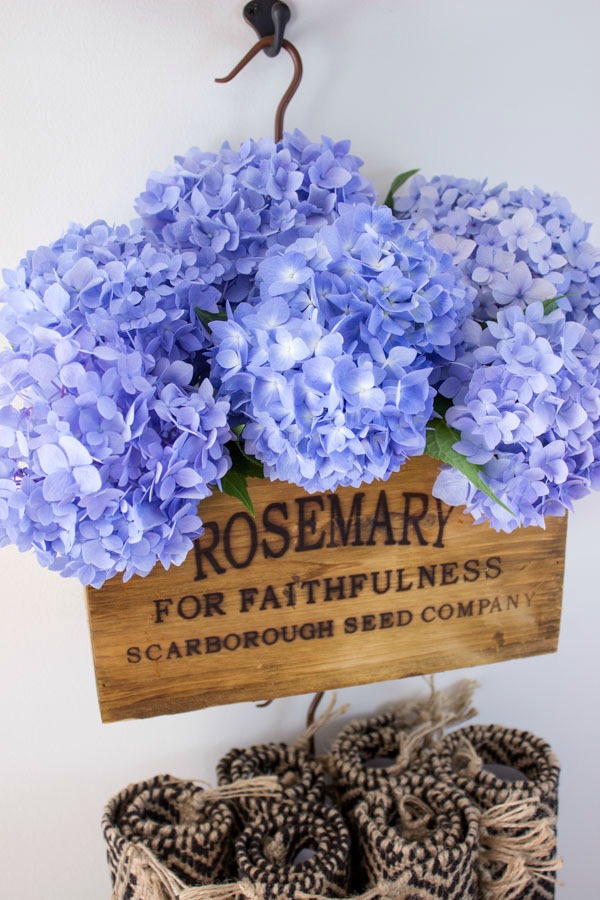 Of course the piles of mail that I mentioned kinda sidetracked my cleaning too – it's crazy but have you seen that everyone's fall catalogs have started to come out? I'm nowhere near ready to start decorating for fall yet but how gorgeous are Pottery Barn's new fall pillows?!
The colors have me totally rethinking what I want to do with our master bedroom (which is way overdue for a makeover…).
I think that's enough randomness from me for one day 🙂  I'm looking forward to sharing a bunch of kitchen projects with you guys over the next few weeks – stay tuned!