After six weeks of being off of my typical routine due to traveling for both Thanksgiving and Christmas, working outside of the blog, and all of the shopping, decorating, baking, etc. that comes along with the holidays, I've got mixed emotions about getting back to my regular routine today. Same with you?
My recent travels included a visit to my sister's house where she's working on decorating her living room. We made some progress by finding her new pillows, a throw, and an ottoman tray and styling the inside of her glass cabinet with all sorts of little pretties but her living room is a big space and there's still lots to do. One of the things she's stumped on is what to do with the empty corner on one side of her living room. Empty living and family room corners can be tricky – sometimes it's just fine to leave a corner empty depending upon what else is going on in your space but other times there's a corner that feels like it needs something. The question is what?
How about placing an interesting ladder in the corner that can be used to hold extra blankets and quilts: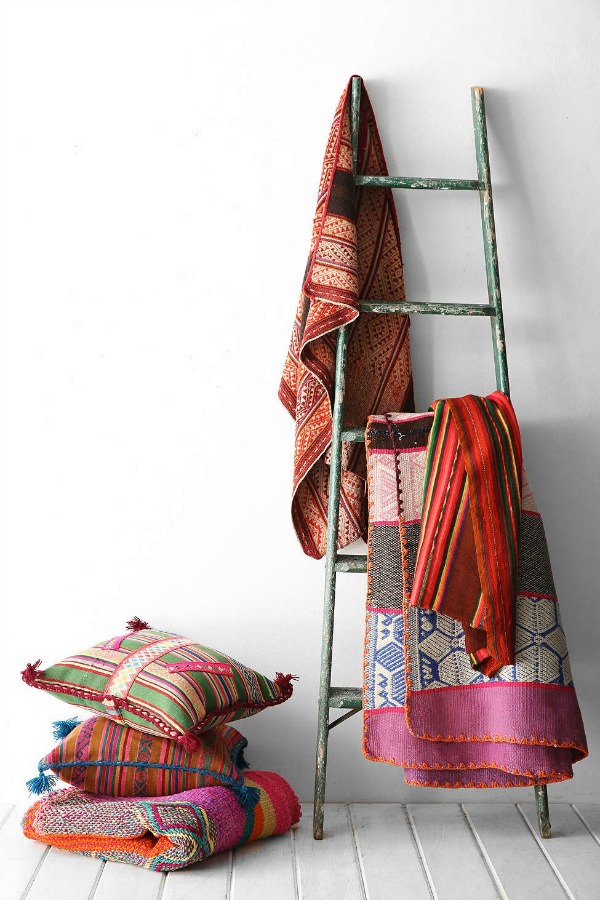 displaying a favorite piece of art on an easel,
adding a little round corner table (and then styling the heck out of it),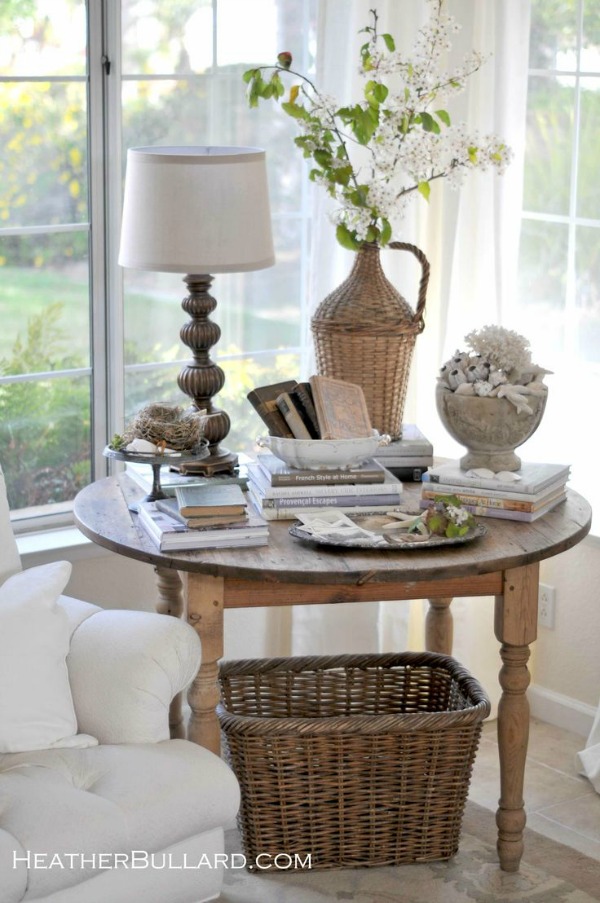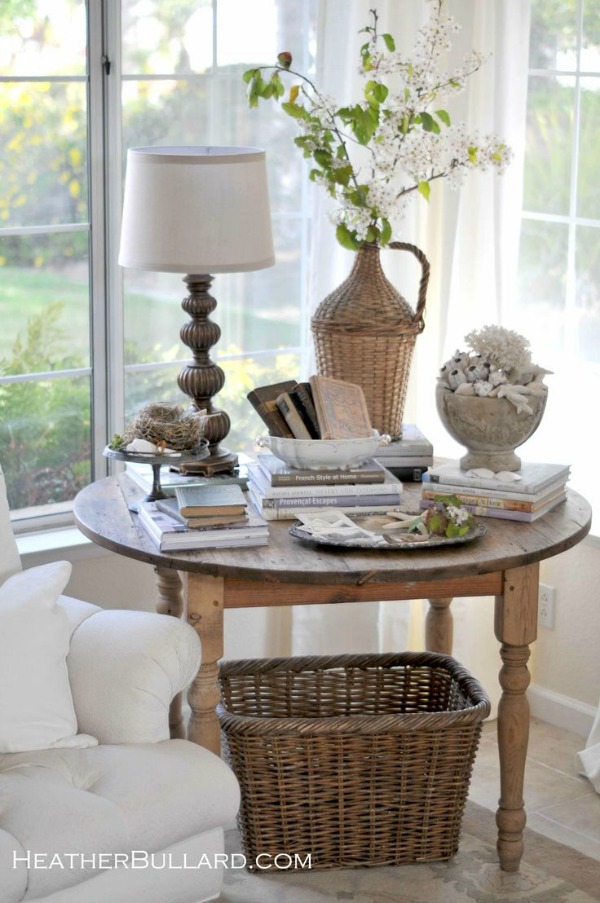 placing a carved decorative folding screen there to fill the space,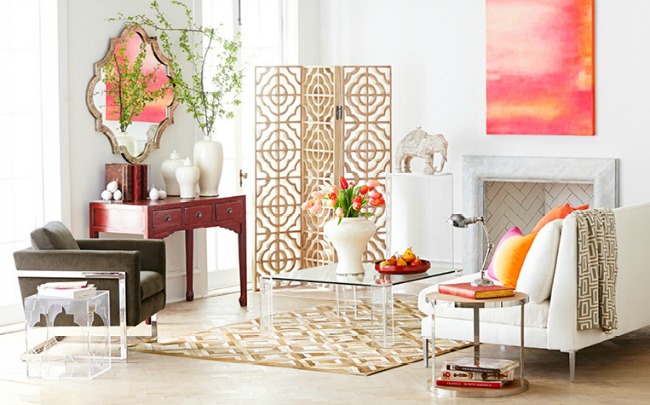 adding an indoor tree in a beautiful pot,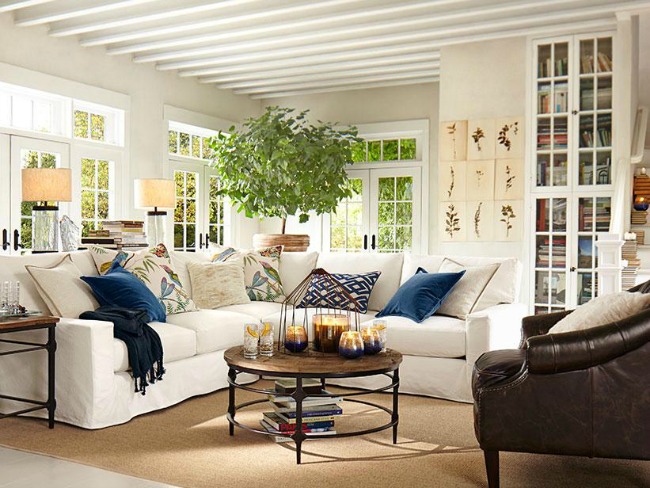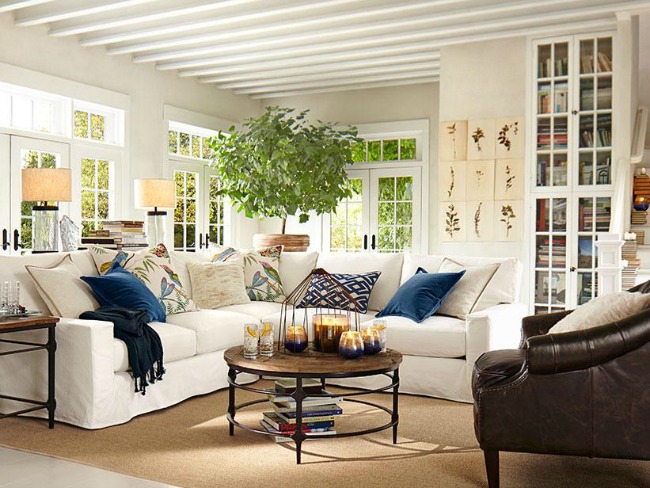 placing a gorgeous Mora clock in the corner (some day I WILL visit Loi's shop and bring one home!),
or finding a statement-making floor lamp, like this beautiful tripod one, that perfectly fills the space.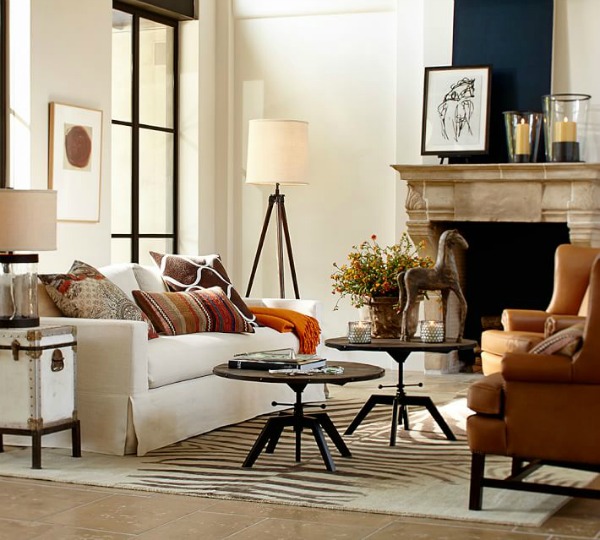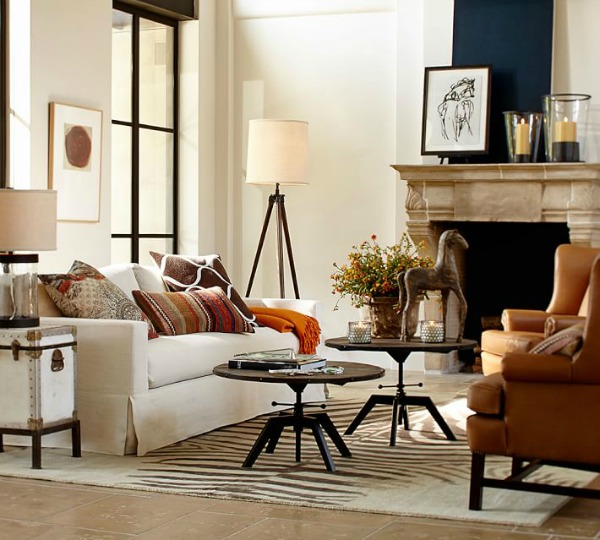 Another favorite corner-filling ideas is one that I couldn't find a good image of – taking a large decorative pot or urn and filling it with interestingly shaped branches.
Speaking of empty corners, I have a big one to fill in our living room after taking down the Christmas tree. I was never too happy with what was there and now feels like a good time for a change. More to come on that in the next few weeks…