Not outta here as in getting rid of it  – I love my microwave way too much to do that. But outta here as in you've gotta get the heck out of my elbow space. Every time I do dishes, I'm wanting to elbow that sucker off the countertop. I tried switching the microwave to the other side of the sink (swapping spaces with the coffee pot and toaster) but that was even worse since the microwave door swings to the left, making it really hard to put your plate in.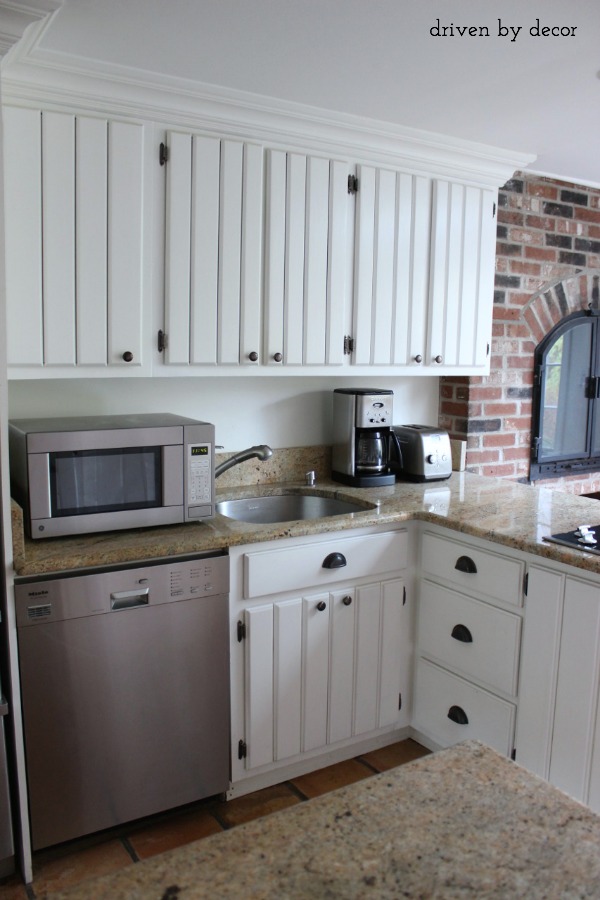 The problem is that I have no good place to put it. The cabinetry across the way with the butcher block countertop would be an ideal spot but the countertop depth is too shallow for it (my coffee pot is going to be finding a home there though!). So I'm thinking about building out a space for it on the end of the island. Right now, there's a single barstool at that end but honestly we never use it since we have a much more comfy kitchen settee to sit on if only one of us is eating.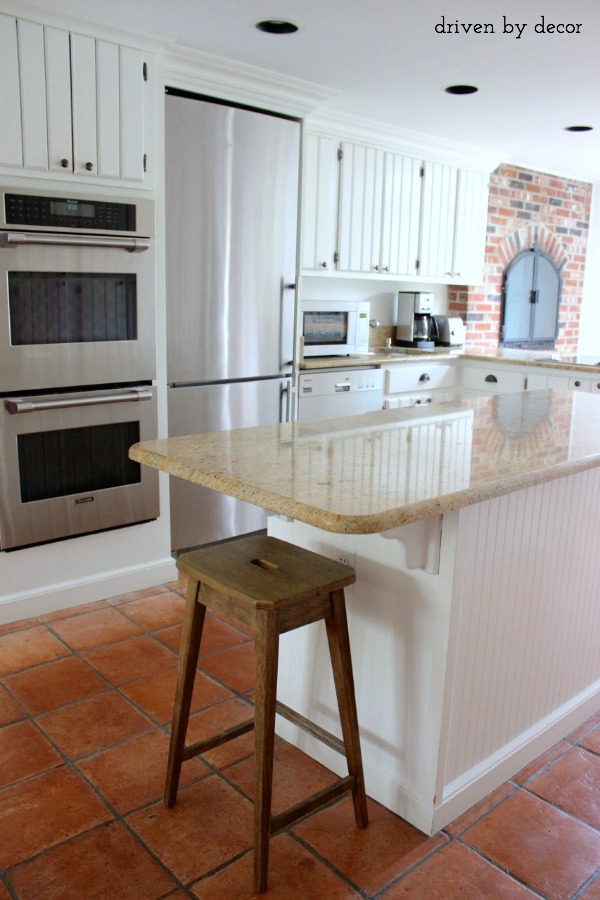 What I've got in mind for the end of the island is something like this where there is a shelf for the microwave with a shelf below it for cookbooks:
Another option is to put the microwave in the middle of the island behind the existing cabinet doors like this:
What do you guys think? Knowing my family, I'm pretty sure that if I put the microwave behind cabinet doors, those doors would end up being left open all the time which would drive me crazy. So I'm leaning towards building in some shelving at the end of the island. Either way would involve bending down to use the microwave – for those of you who have microwaves below the countertop, has that worked ok for you? Getting my kitchen to be more functional is at the top of my to-do list so I'd love your opinions!
Enjoy your weekend everyone – it's so crazy how many of you have snow to romp around in!! #notreadyforwinter