My sister and I have a lot of little things in common – we both have an embarrassing love of the Bachelor/Bachelorette, think that nothing beats McDonald's Coke, and…. we're both decorating slow-pokes. When we decide to decorate a room, it's something that comes together over months (sometimes years) rather than days or weeks. Such was the case for my sister's foyer – over two years ago I mentionedr that she was starting to decorate. But it wasn't until just a few months ago that she finished off the space – it was worth the time it took because she did such a fabulous job. It looks beautiful! (post includes some affiliate links)
A chest or console was her first step in decorating the space and out of the options I found for her, this is the one she ended up going with: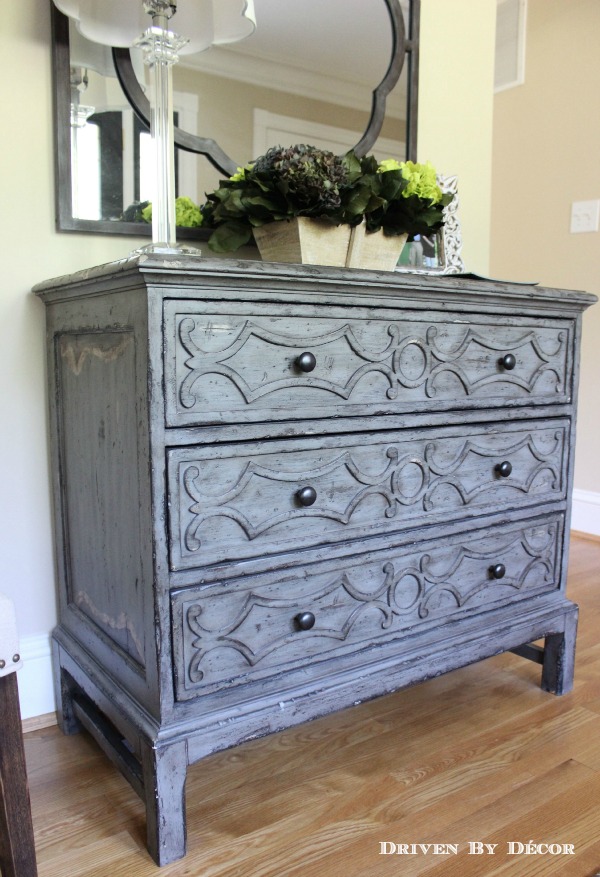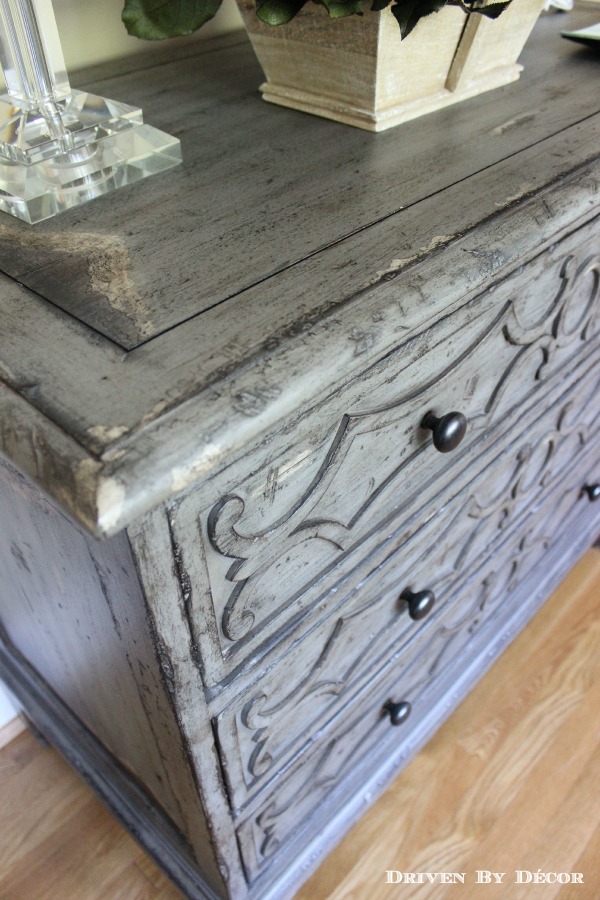 Isn't it gorgeous?! (It is a Hooker piece that she bought from Horchow but unfortunately it's no longer available on their site.)
Next came the mirror – we found it at a home store in Wilmington, N.C. when we were visiting my parents last year: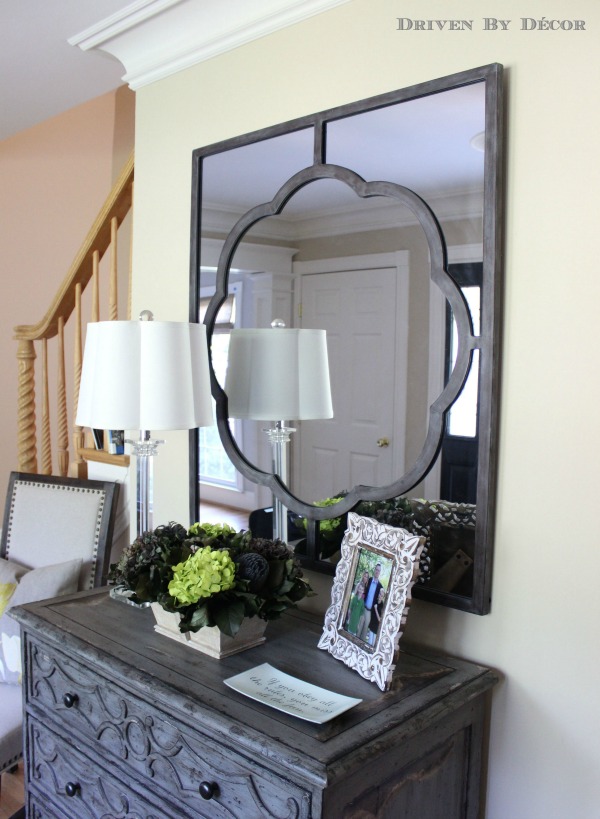 Such a great find – it's the Dupont mirror from Gabby Home. My sister then added
this inexpensive World Market chair
 (they come in a set of two), a lamp, and a few accessories.
Her foyer went from being completely empty: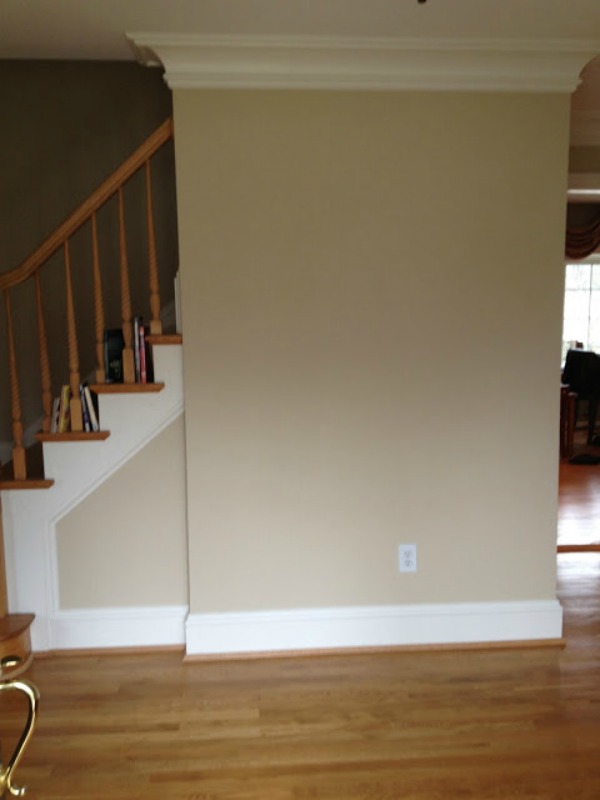 to looking like this (hello beautiful!):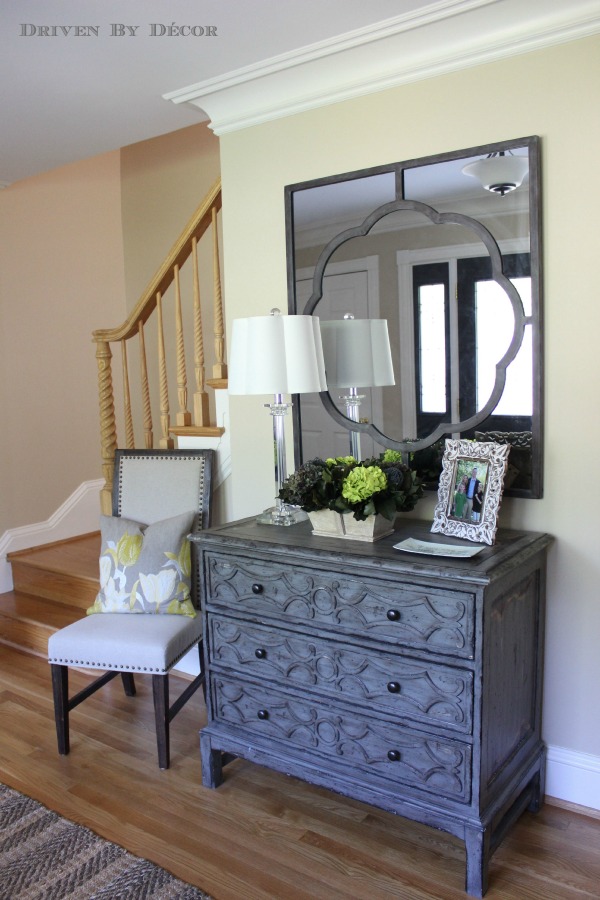 And now my sister has moved onto a new project – her family room, which she's just starting to put together. She started off by making some changes to the bones of the room, including adding columns and molding to her once plain doorways and adding bigger crown molding. I wish that I had a "before" picture to show you what a big impact adding the moldings has made.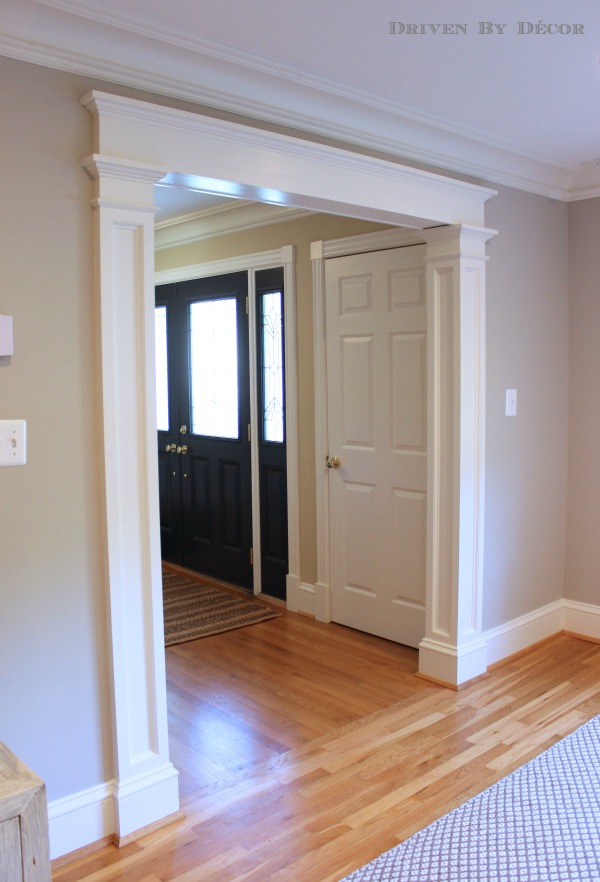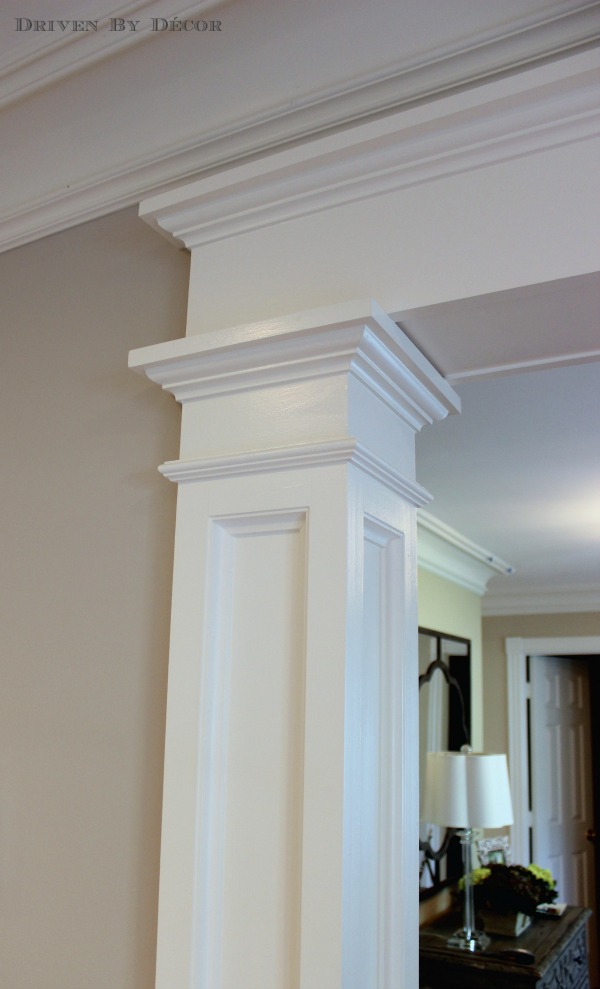 She painted the room BM's Revere Pewter, which is one of my go-to grays. And just a few days before I visited, her first furniture piece in the room (other than her sectional) was delivered: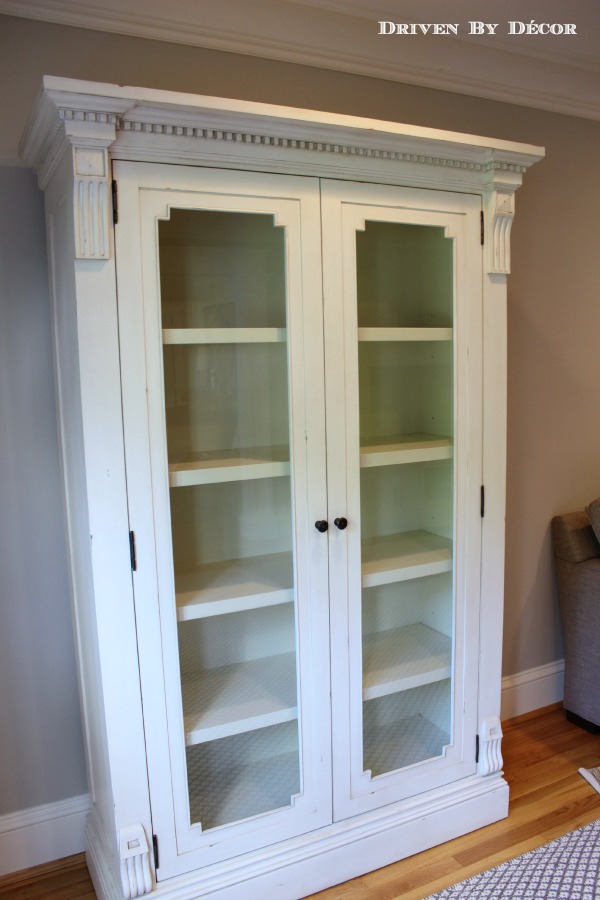 It's Restoration Hardware's St. James Glass Double-Door Cabinet and it's a keeper. My sister was nervous about buying it because they didn't have it on the floor at her local Restoration Hardware store so she never saw it in person before ordering it. The finish (antiqued white) is beautiful.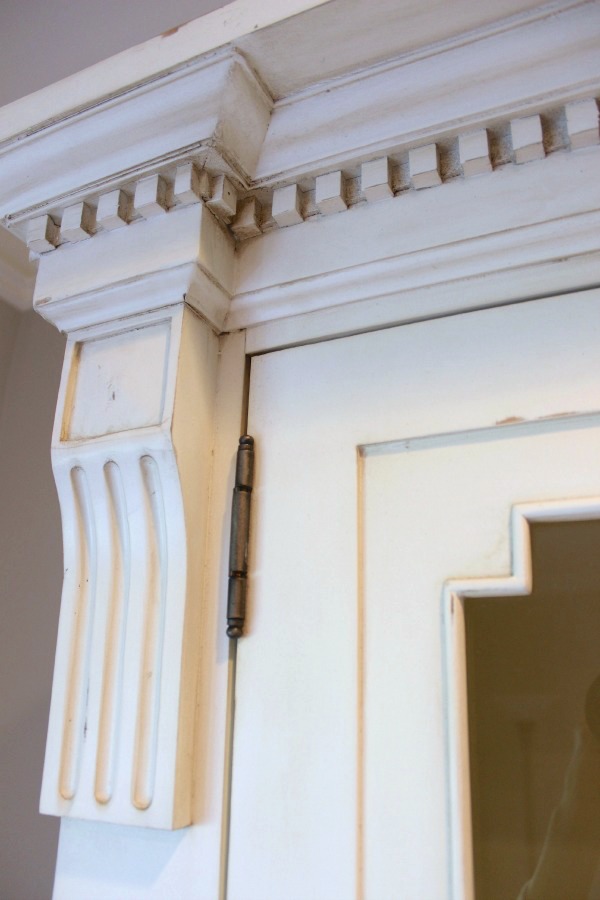 And thanks to our weekend trip to Lucketts, her cabinet is no longer empty – we found some great accessories to start filling it, including the coolest vintage movie projector.
If you have a good eye, you may have noticed that there is a patterned rug laying in front of her RH furniture piece. I am seriously coveting it – so, so beautiful and it's in my much loved combination of gray/taupe and white (unfortunately this exact rug is no longer available):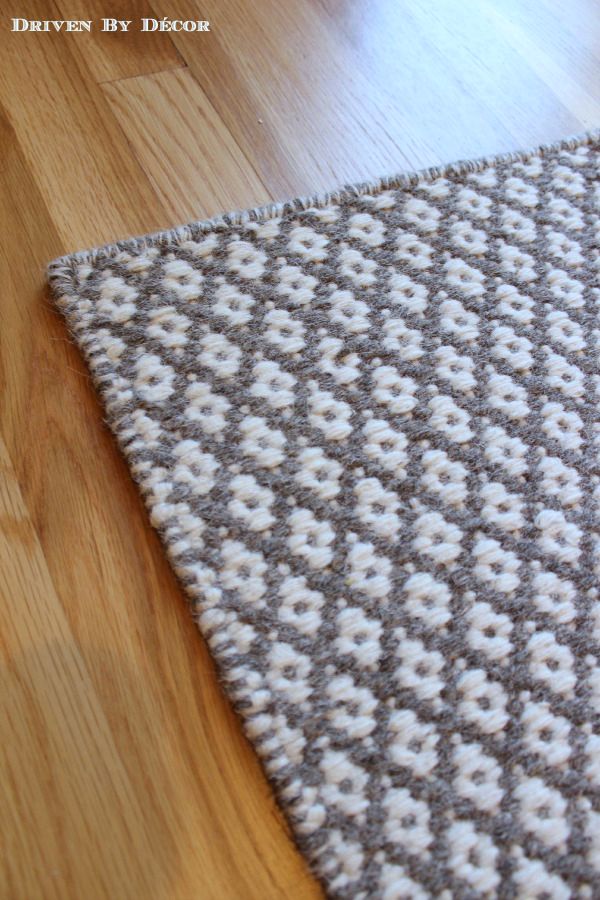 Now that she's got the major players in the room place, it's on to an ottoman, art, drapes, and decorative accessories. I'll be sure to share some "after" pics of her space once it's all done because it's sure to be a stunner!
Hope you have some great summer plans in place for the weekend – enjoy!