The phrase "boring neutrals" kinda makes me cringe – when neutrals are done right, they're anything but boring!  You just need to know a few little tricks that will make your neutrals-filled room every bit as interesting as one full of color. These are the tried-and-true ones that have worked for me:
Throw In a Few Patterns
A room full of solid neutrals tends to feel a bit bleh but mixing in a few patterns will immediately add interest. Most of the time I add at least one geometric pattern and one patterned print like with our master bedroom pillows: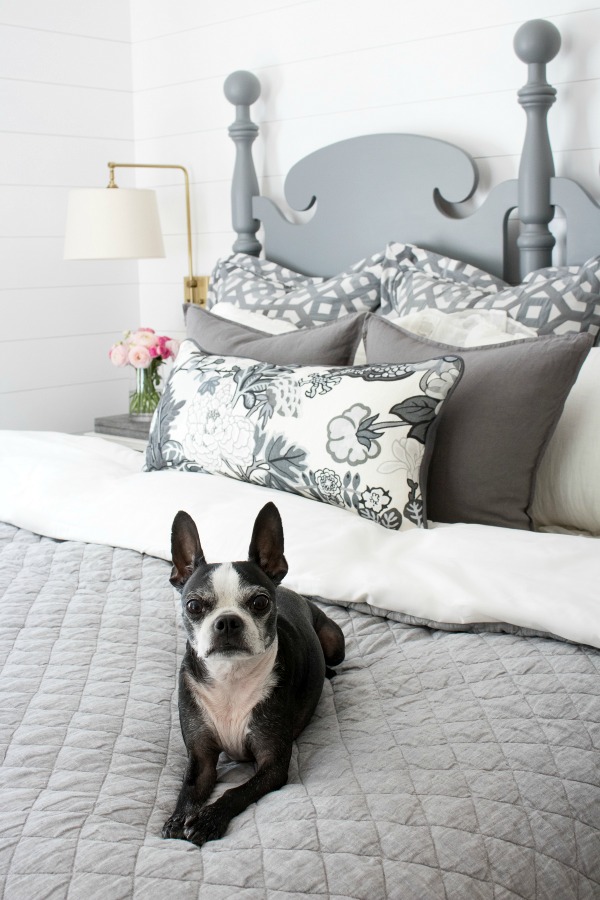 Patterns also don't need to be limited to fabric – instead of solid colored walls, adding pattern with wallpaper or a stencil is something to think about: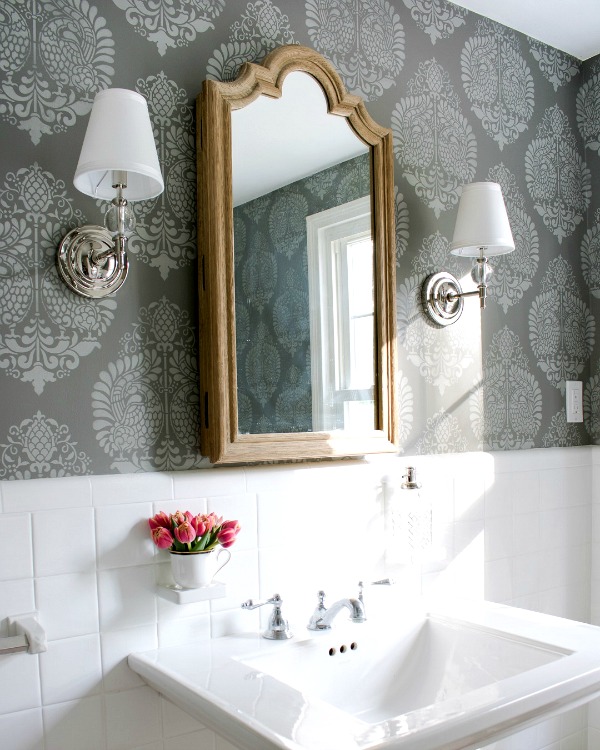 Load Up on Texture
Every neutral room needs some interesting textures – nubby fabrics, plush throw rugs, and woven baskets are a few of my favorite textural elements: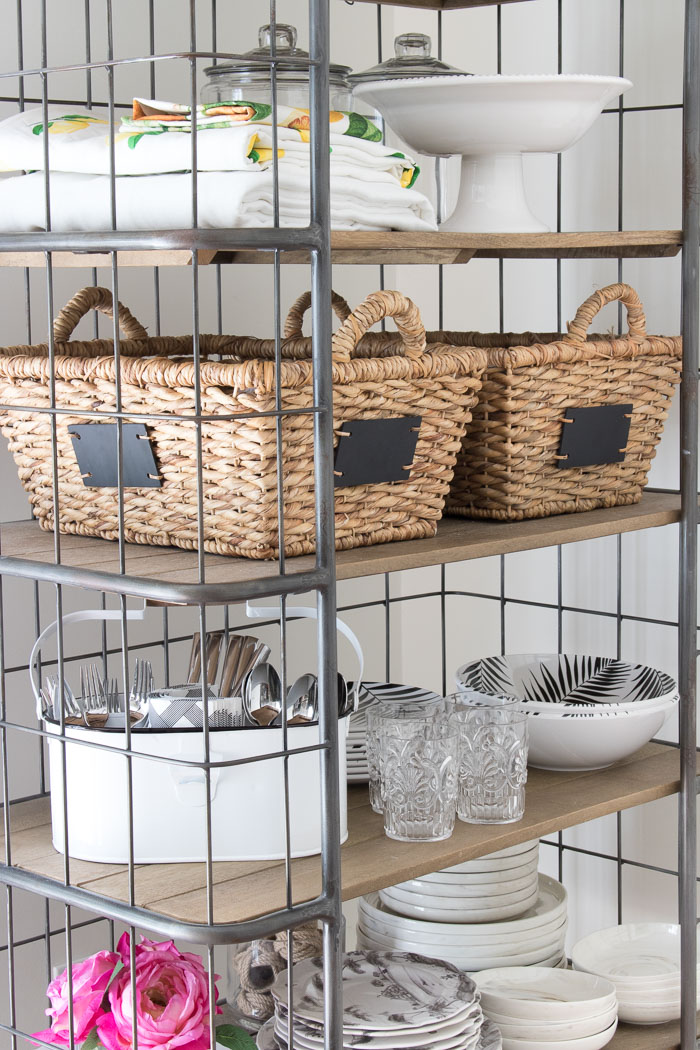 Rope can also add a nice textural element like this rope chandelier does in our dining room: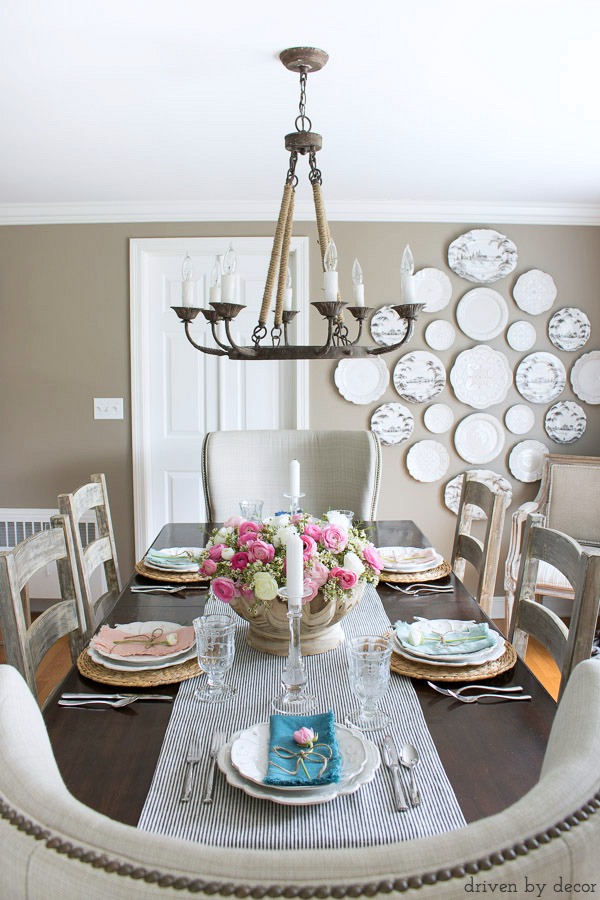 Add a Little Color (If It Needs It)
I don't think that every room needs color (our guest room has zero color) but I do think that most rooms benefit from at least a small dose of it. Our home office is pretty much neutral everything (furniture, art, walls, etc.) so when choosing fabric for the window treatments, I chose something with a little pop of color to liven it up: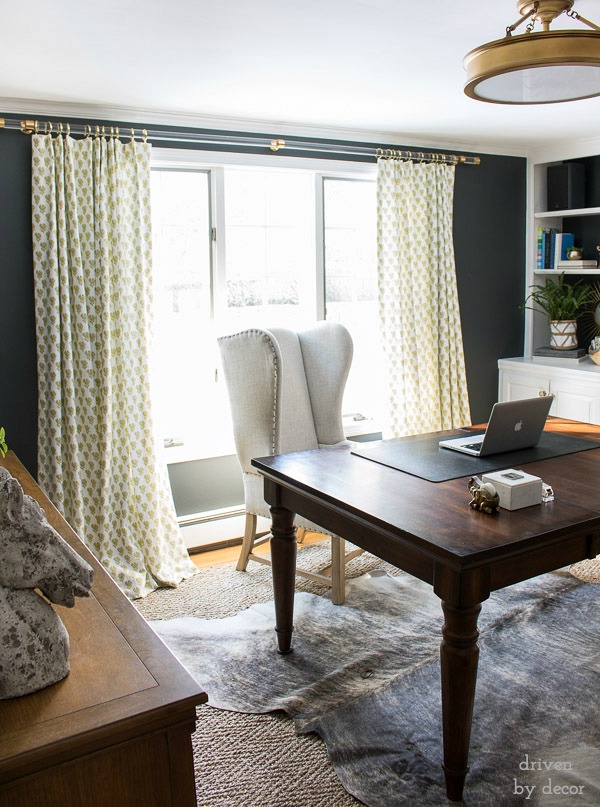 Choose a Paint Color with Depth (If You're Not Using a White)
This tip might just be a personal bias of mine but I feel like there's nothing that makes a room feel more boring than a dull shade of builder's beige paint on the walls. My preference is to use a shade of white on the walls or go with a paint color that has some depth to it like the Pratt & Lambert Ever Classic paint color in our guest room that has such a rich feel: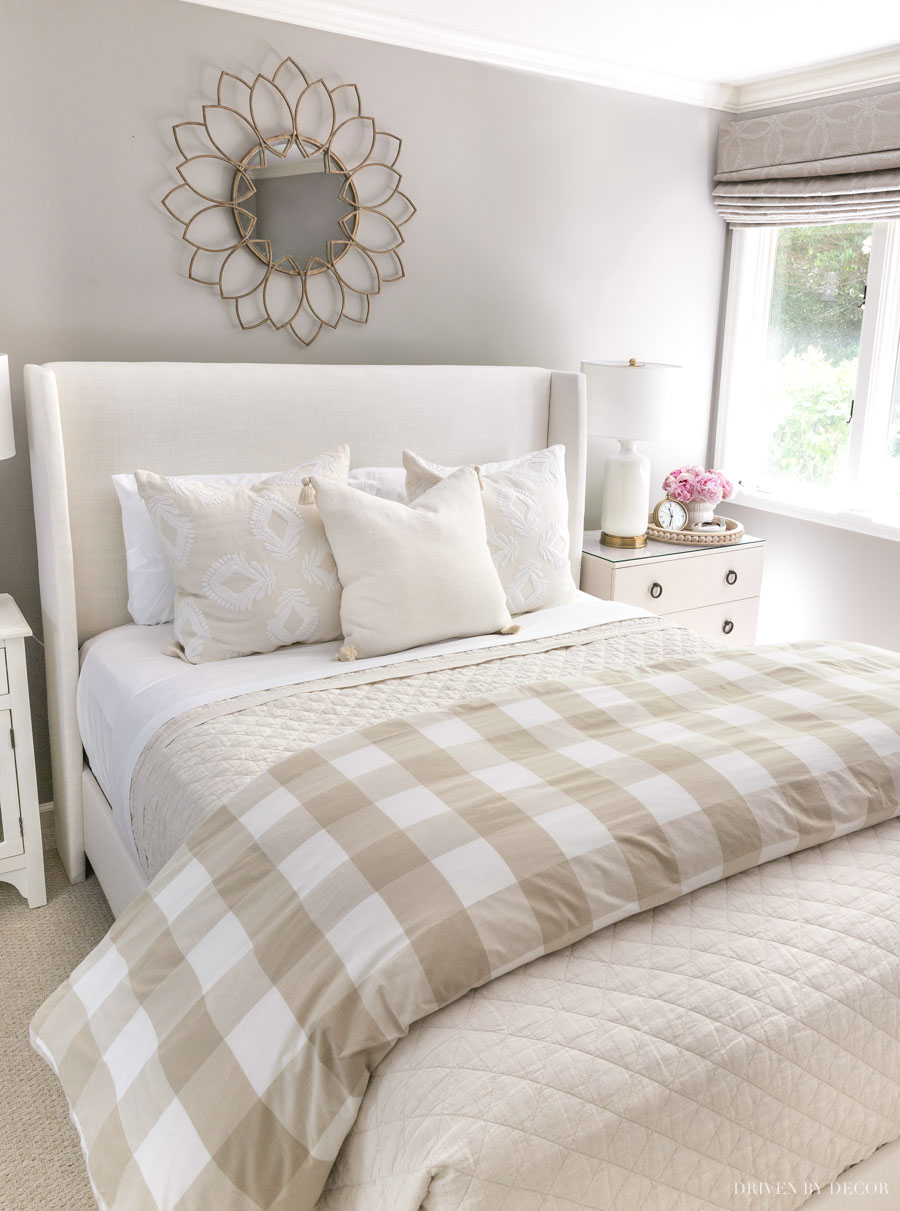 Add Layers, Layers, & More Layers
Layering is key! Layering texture upon texture, tone on tone, and even physically layering art and accessories creates interest!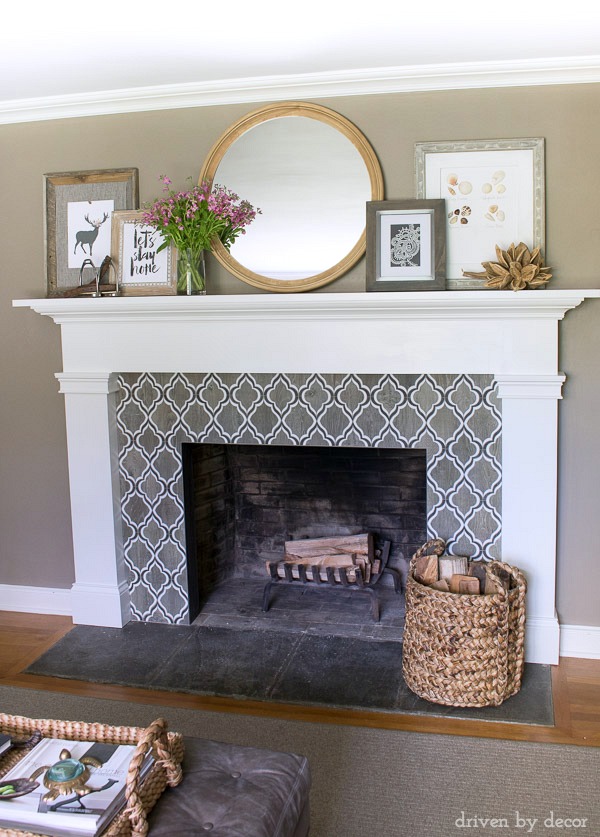 Add Warmth with Natural Woods
Every single room in our home has a wood toned piece whether it be something small like the wood lamps in our bedroom and guest room or larger pieces like the wood credenza in our office and the wood mirror and chest in our foyer: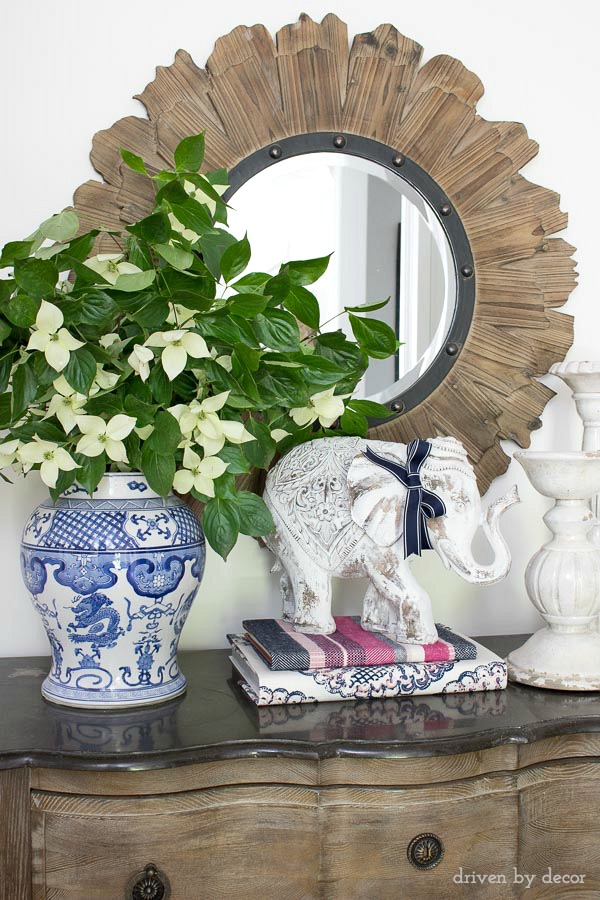 So that wraps up the tips that have worked for me in creating neutral rooms that I love – do you guys have any other tips or tricks of your own to add? I hope summer is treating all of you well – it's going by way too fast!
XOXO,