It's hard to believe that in another month or two our patio will be looking like this: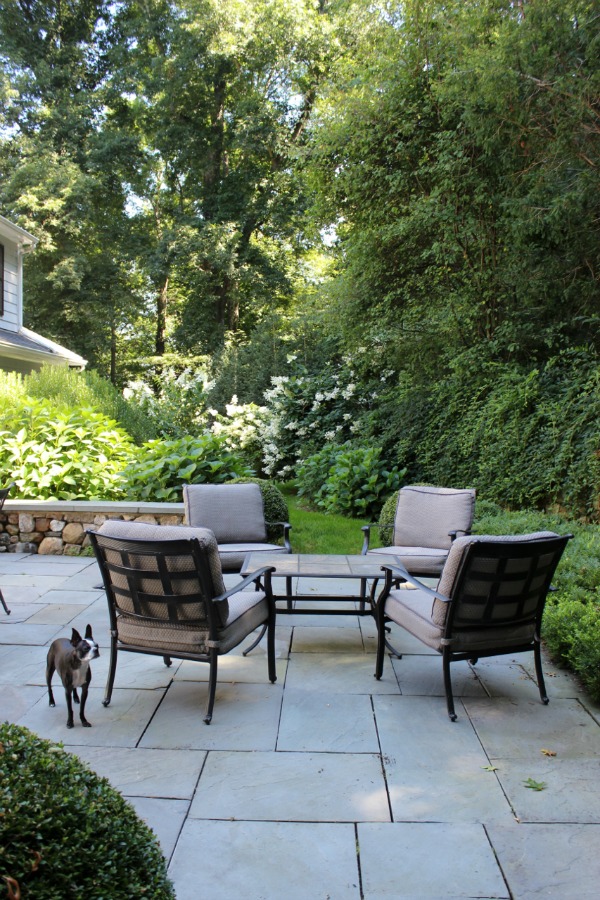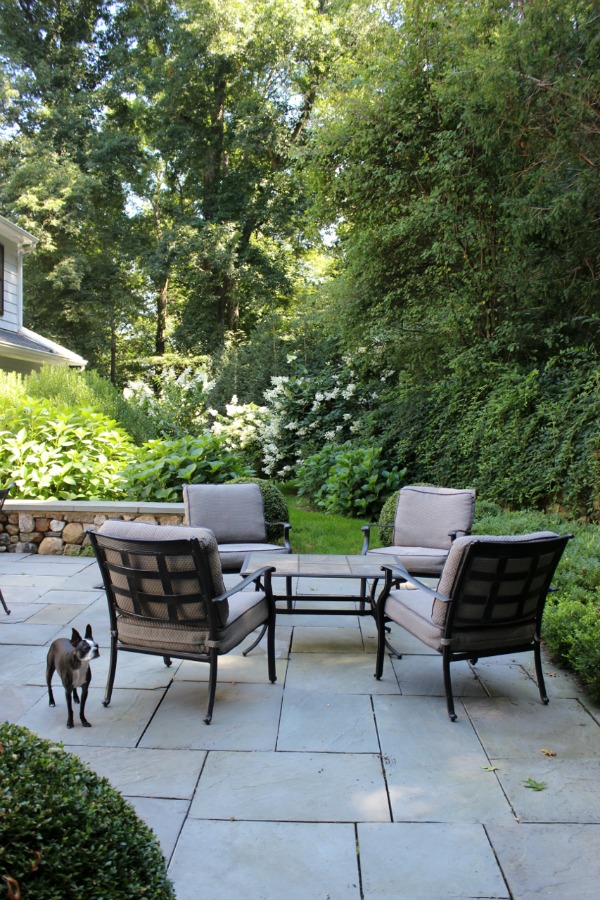 When right now it's still looking like this:
We're making progress though – the snow finally melted enough over the past two days that we saw the first glimpses of our patio chairs (those suckers have been buried for weeks!).
Once all the snow is gone, I'd love to start getting our patio decked out for spring. We have most of the basics – four lounge chairs, a coffee table, and a dining table with chairs – but no outdoor accessories. Boring! So I've been checking out all of the new outdoor lines that the stores have started rolling out and I've got a little patio wish list going (affiliate links are indicated by an asterisk). I'd love some beautiful new planters,
side tables to rest drinks (and chips and guacamole of course),
a pretty outdoor rug (this first one is sooo calling my name),
and a basket full of throws right inside the door to the patio for chilly spring nights:
Some outdoor pillows are a must-have too but I haven't seen any that I'm crazy about. Have you guys come across any good ones?
BTW, I finally finished up the painting of our foyer yesterday (about time right?!). I'm excited to put it back together this week and share its new look with you!