In this post: Sharing my simple tips for removing print off glass bottles!
Between all of the colorful blooms that I've clipped from our yard, the beautiful lilies my husband gave me for our anniversary (17 years!), and my habit of picking up a bouquet or two along with the groceries, our house is seriously starting to look and smell like a flower shop. I've got a ton of large vases along with pitchers, mason jars, ginger jars, etc. but the only smaller vases I could dig up are some ugly little guys I've had forever. After I little more scrounging, I figured out a simple freebie flower vase solution: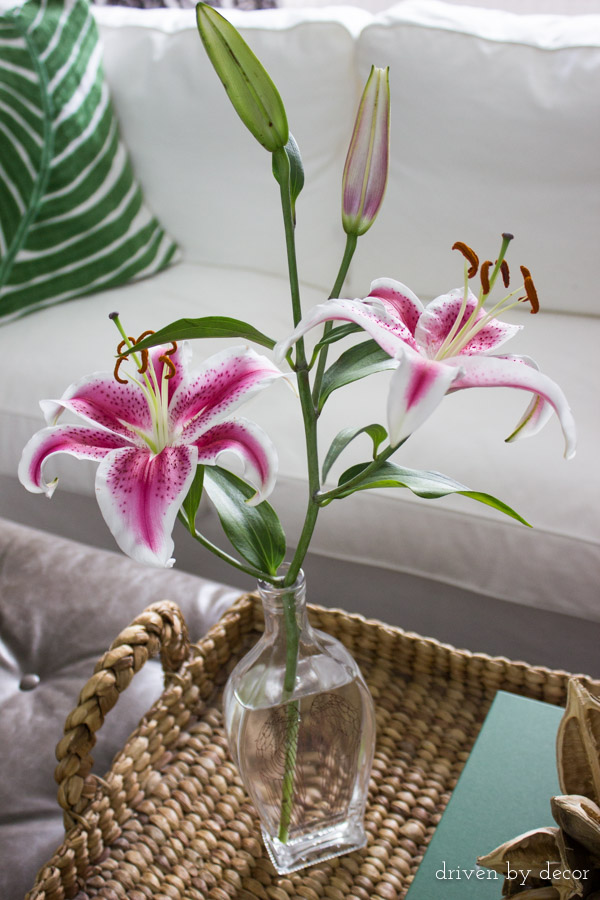 I had to look no further than our liquor cabinet. I had recently picked up a few decanters from estate sales and thrift shops and so I scoped out our prettiest liquor bottles, emptied them into the decanters, and went to town turning these suckers into pretty little vases. (If you don't drink, I've seen some beautiful glass vinegar and apple cider containers that would work too!)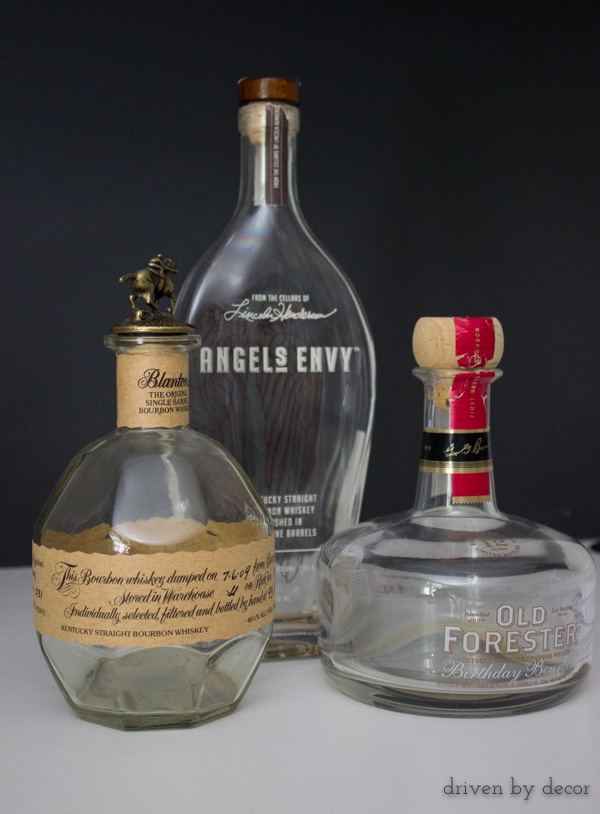 Getting off the labels was pretty straightforward – a little soak in warm water and they all slid off easily (and a little lighter fluid works great for any residual sticky stuff). But I also wanted to get off the lettering on the bottles. After trying a bunch of different solutions, the one that worked best for removing the lettering was the easiest – a one hour soak in apple cider vinegar: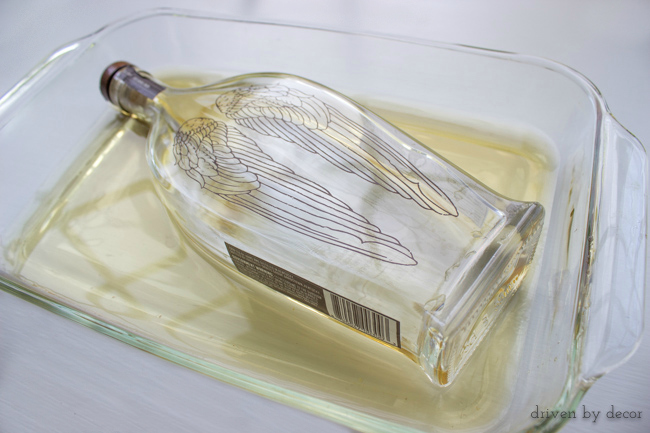 After soaking the bottles, all of the white lettering wiped off incredibly easily: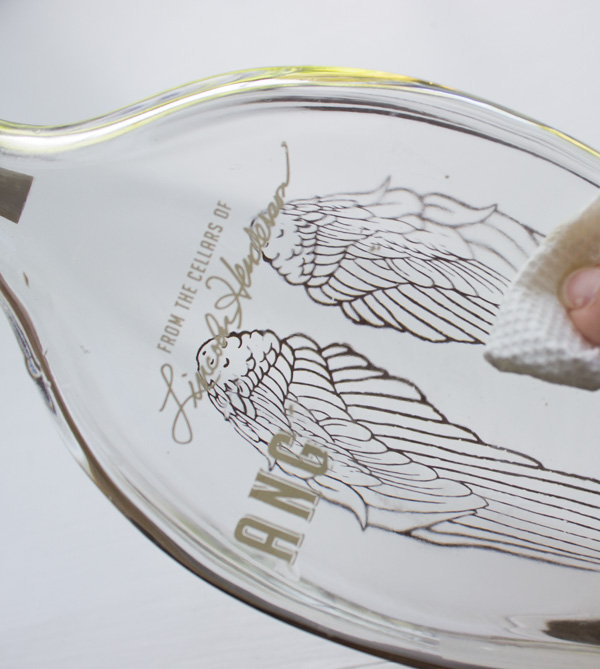 The bottle below had white lettering outlined in a dark color and while the white easily wiped off, the outline of the lettering remained. It doesn't bother me (I actually think it gives the vase some character) but if you want a totally clear vase, go with a bottle that has all-white lettering.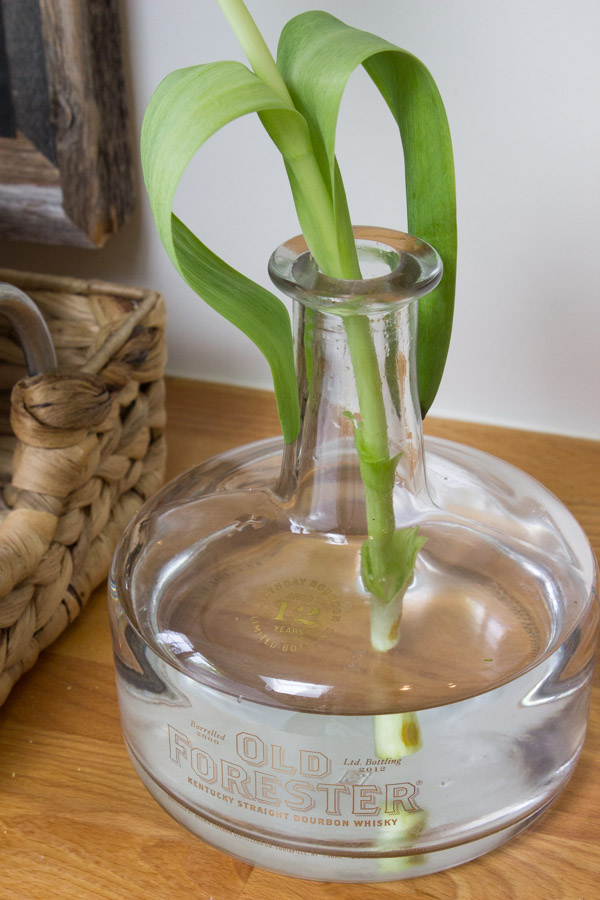 I've already put all of three of my vases to work – one on the butcher block area next to our kitchen coffee station: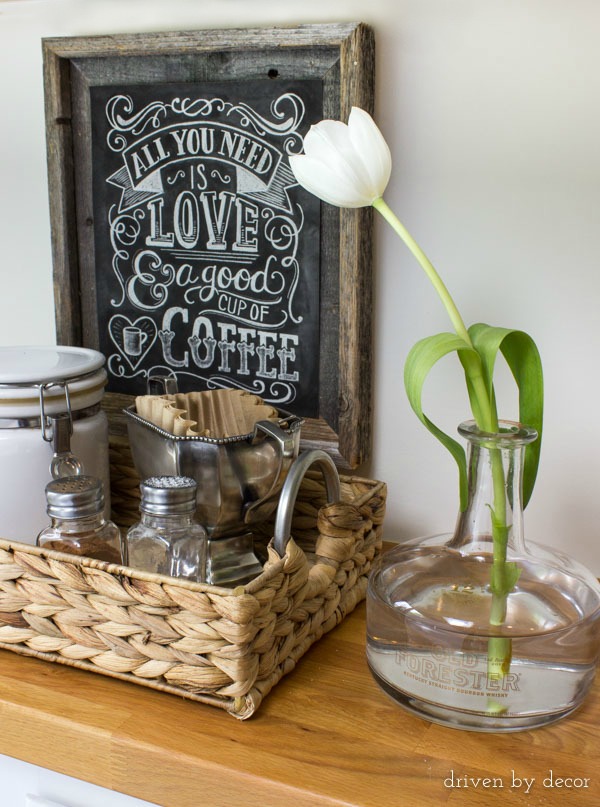 Another on my little "vase holder" (aka ugly toothbrush holder) in our powder room: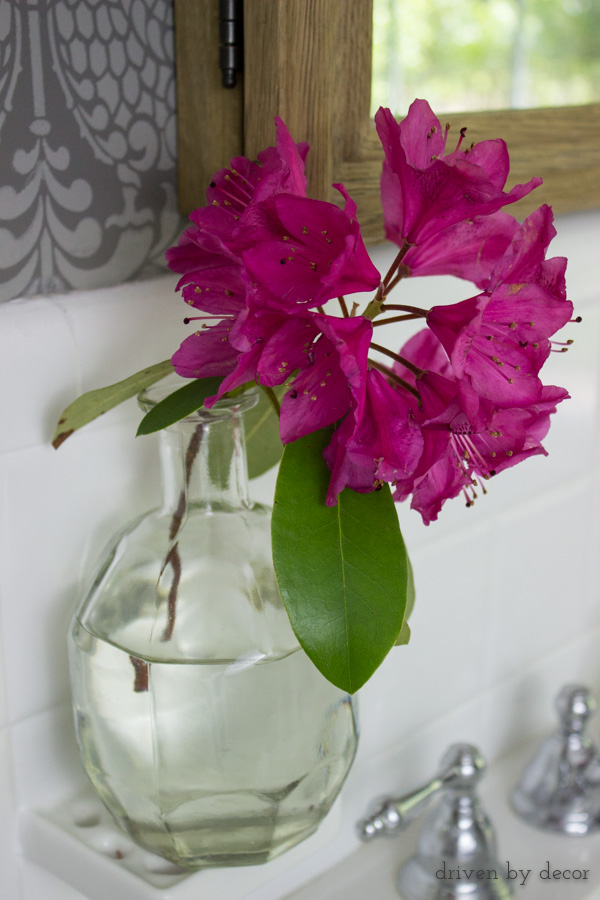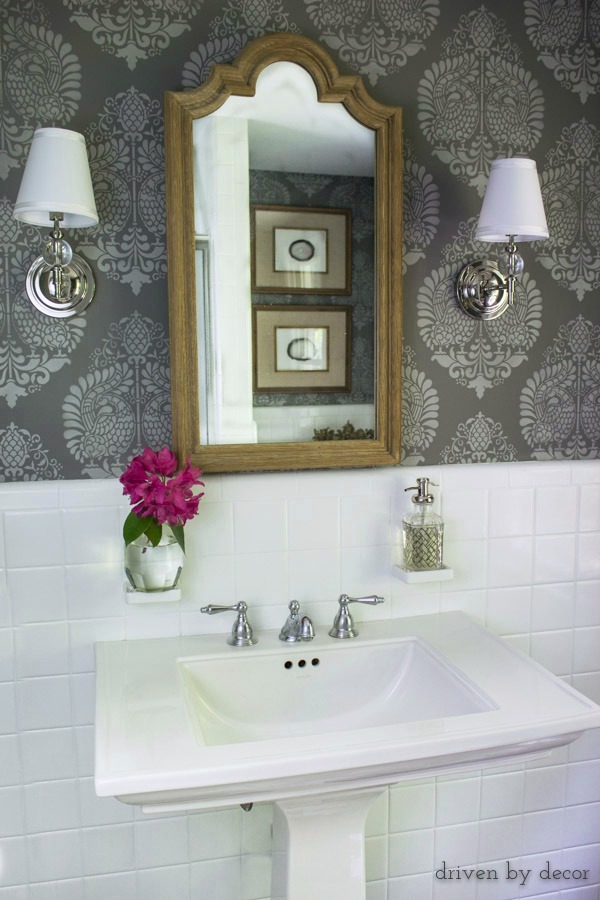 And the third is on the ottoman in our living room – this is the little guy that I love best (aren't those angel wings sweet?):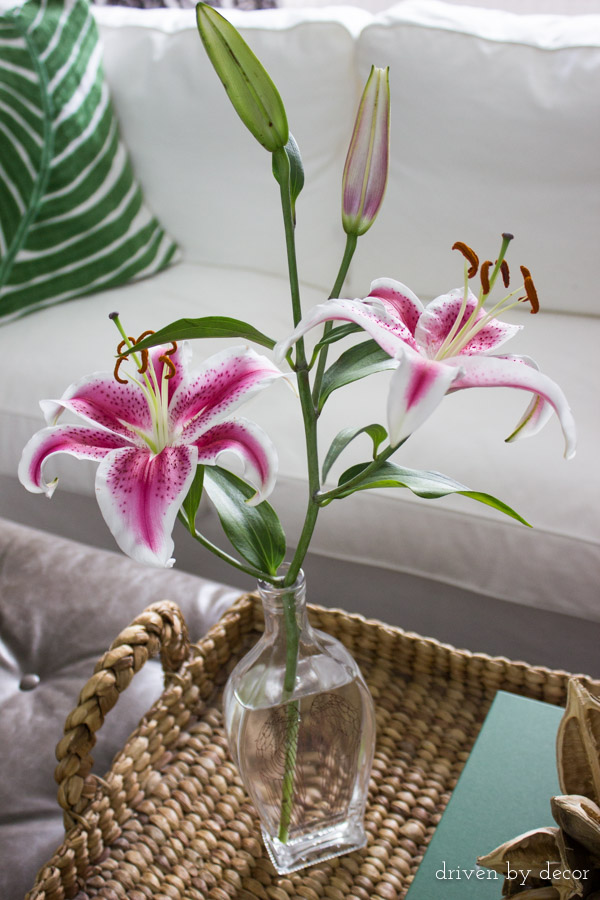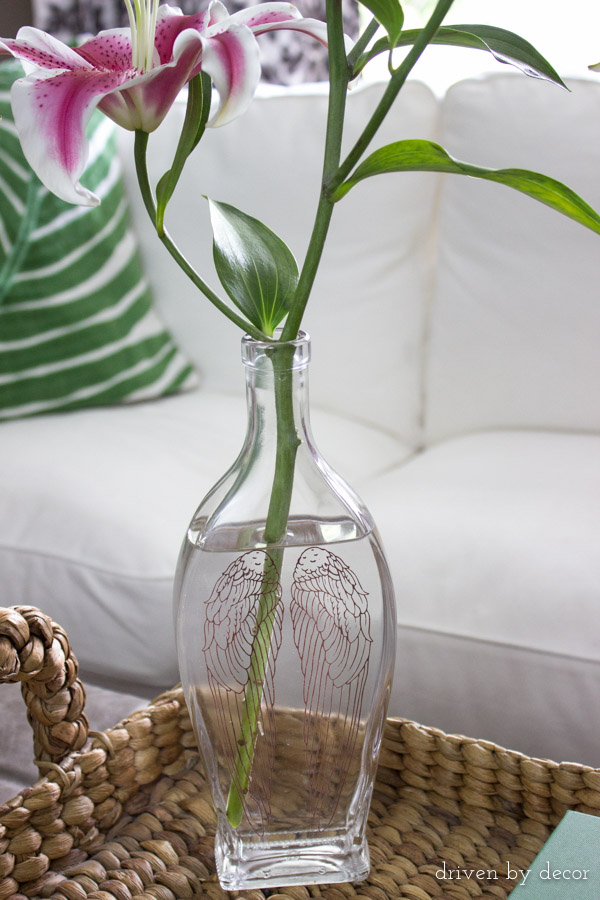 So now you've got no excuse for not clipping a few of those pretty flowers in your yard and enjoying them in your home!
I'll be checking back in tomorrow for a quick post to share some of my favorite blogger projects of the month and to give you all the scoop on a summer house tour that I'm part of next week! See you then!