I absolutely love the look of swing arm sconces – adding a few of these  to a room can be the "wow" factor that makes a room amazing!  They can be found at several lighting companies such as Circa Lighting, Visual Comfort, and Rejuvenation in a variety of finishes and styles. When we created a home office a few years ago, I knew that I eventually wanted wall-to-wall bookcases with library lights hung over them. Check out this gorgeous images of bookcases with library lights and tell me that it isn't just the coolest look:
and how about a pair over the fireplace?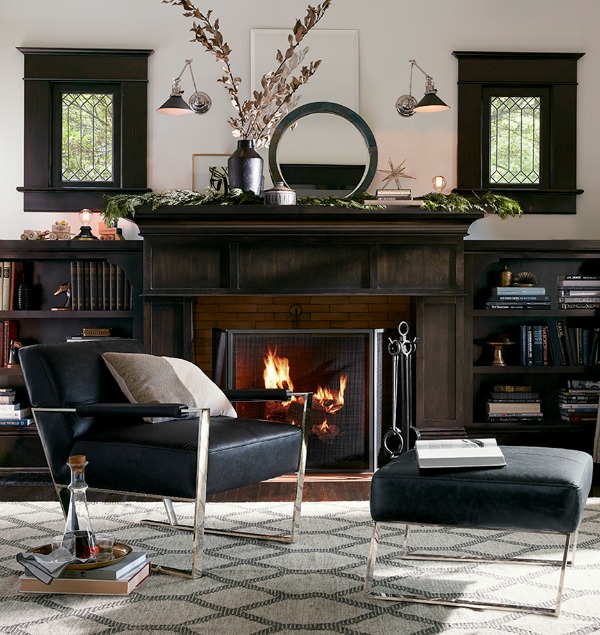 Library lights can also look amazing in other rooms of your house – I've seen them used in kitchens,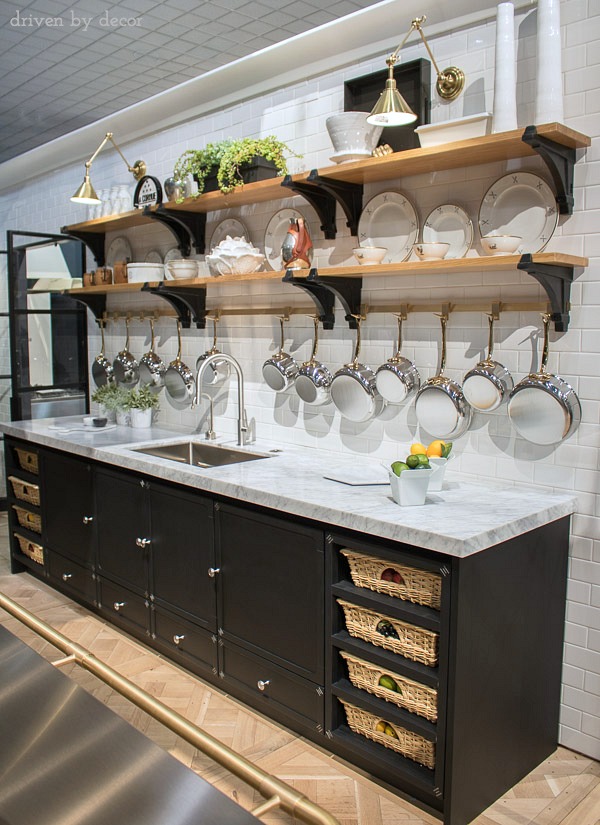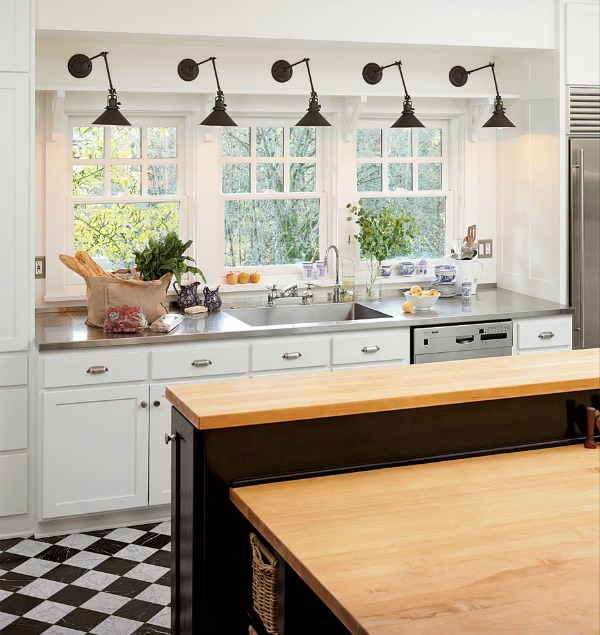 bedrooms, bathrooms,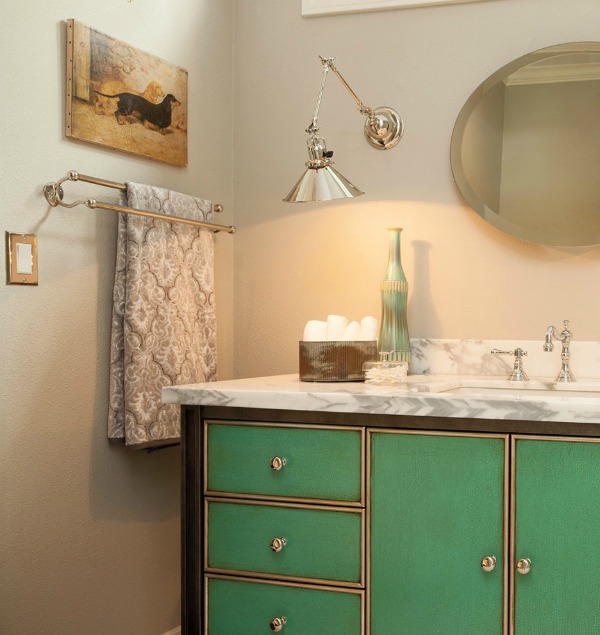 and even laundry rooms.
Remodeling our home office has been creeping up the home project list so that now it's one we're starting to get serious about tackling. We haven't touched this room since it was our dining room – it still has the same "dining room red" wall color (which I am so, so sick of..), the same chandelier (which we hit our heads on constantly as we stand up from the desk), and even the same furniture (we're using our old dining room table as a desk).  This weekend, I came across a clearance find that has me so excited to finally get started on our office – a set of three accordion wall sconces that I can use as library lights!
Want even more inspiration? Check out:
What do you guys think – is it a look you love?