Our fireplace and built-in bookcases looked pretty darn heinous when we bought our house: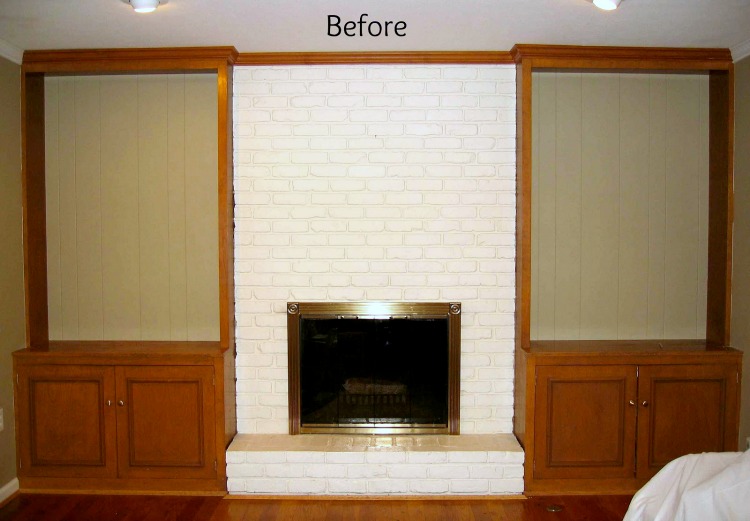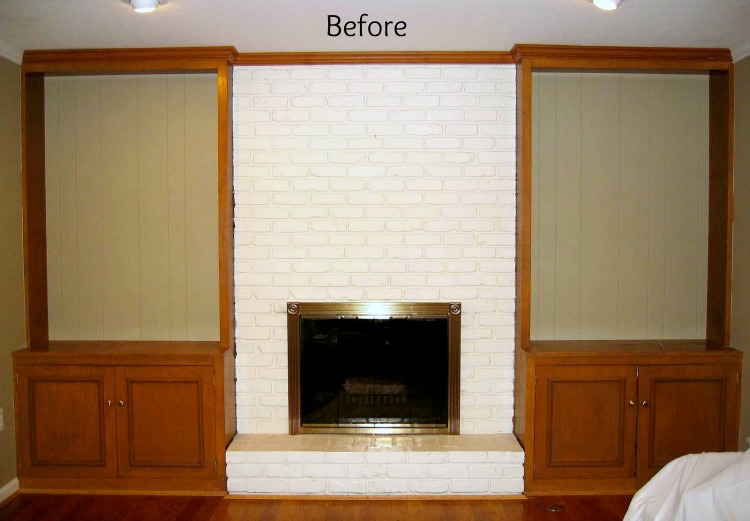 Last week, I finished the final step in their transformation and I'm so excited to share their new look with you: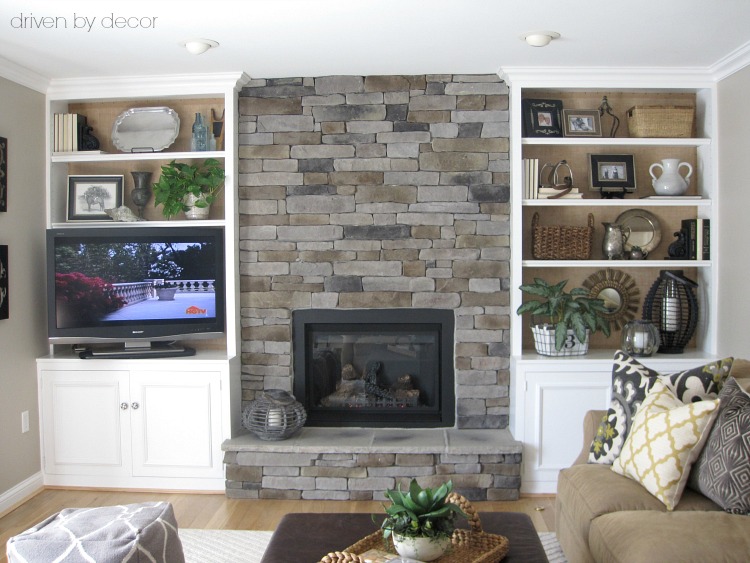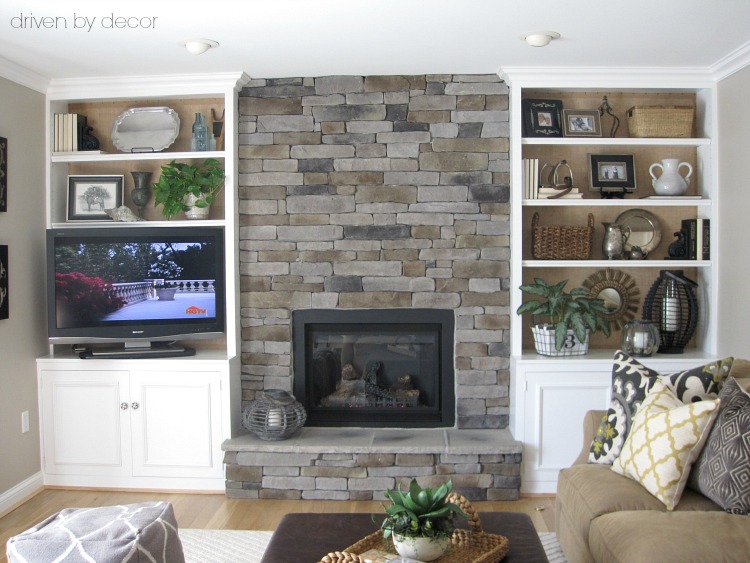 I am loving the end result and how it has totally transformed the look of our family room!  This was a long-term project (emphasis on L-O-N-G) that was done in three phases:
1. Painting the bookcases, trimming them out, and adding new knobs
Today's post will walk you through "phase 1" (perhaps the least exciting but definitely the most transforming phase of the project) with posts about the remainder of the project coming later in the week.  As you can see from this "before" photo, the original built-in bookcases had a lot of ugly going on, including wimpy shelves & crown moulding, '70s-ish wood, and dated brass knobs. 
I started by having the crown moulding replaced with more substantial moulding, which was continued around the entire room.  Then I had a strip of moulding added to the front of each of the shelves to make them look more substantial as well (my contractor had to shave about 1/2″ off the back of each shelf to maintain the original shelving depth).  
Next I tackled the ugly wood with a simple solution – paint.  After lightly sanding all surfaces and wiping away the dust with a tack cloth, I primed with
Zinsser Cover-Stain oil base primer
 (
affiliate link
), using a paintbrush for the trim and tight spaces and a WhizzFlock 4″ roller (my favorite roller for painting wood!) for the flat surfaces:
I then repeated the process with two coats of white latex enamel paint.  Finally, I rollered the top of each shelf with a coat of polyurethane for some extra protection against scrapes and scuffs from the accessories I'd be placing on top. Then I had to do something about the ugly shiny brass knobs on the bottom cabinets. I picked up four of these knobs at Hobby Lobby to replace them: 
It's amazing what a difference some paint, trim, and a few knobs can make!
Update!: For more details on the built-in bookcase and fireplace transformation, check out these additional posts:
Thanks for stopping by!