Great design is in the details and one of the little details that can make a huge difference is molding.  My sister took on a big home remodel project about a year ago that involved a major renovation of her master bathroom along with some more minor upgrades, including adding new molding throughout her home. I shared her newly upgraded doorway molding on an earlier post but it's worth sharing again – I just love how it turned out!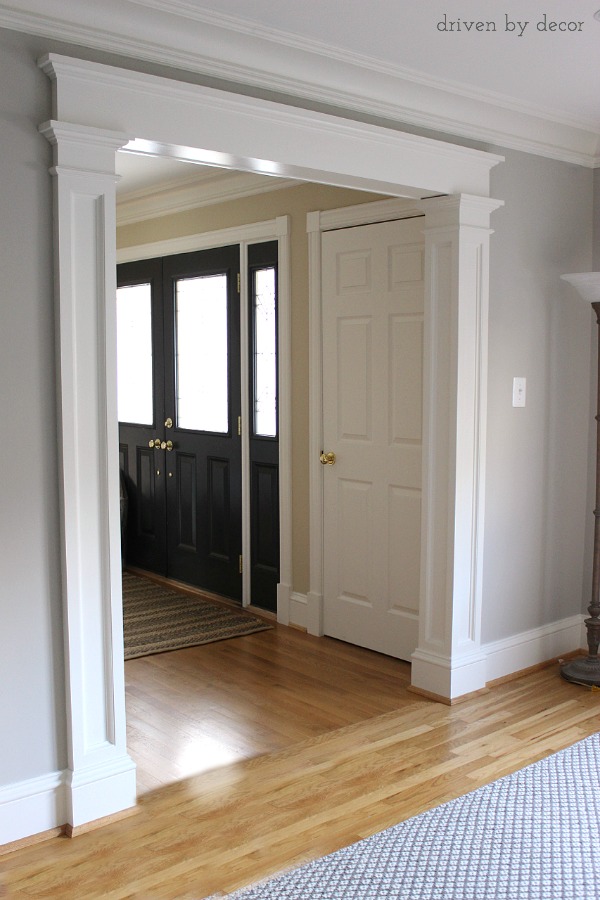 My sister was kind enough to share some of the in-progress photos of her doorway molding being done – it's so cool to see how everything came together. The doorway was originally a simple opening that went up to the ceiling with no molding – just drywall. The first step in working on the doorway was to frame out the new opening (this picture was taken looking from the opposite direction of the final pic BTW).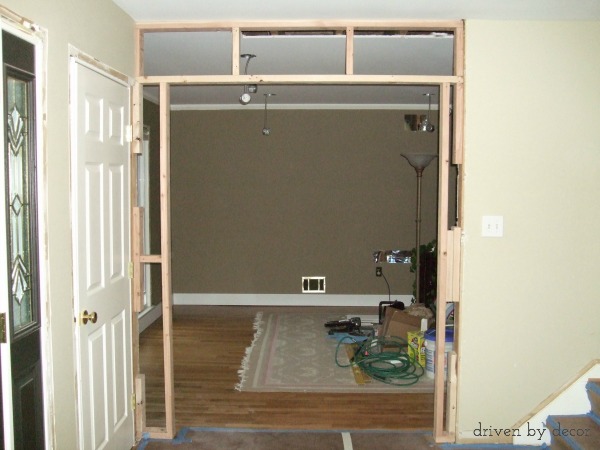 Then they drywalled it,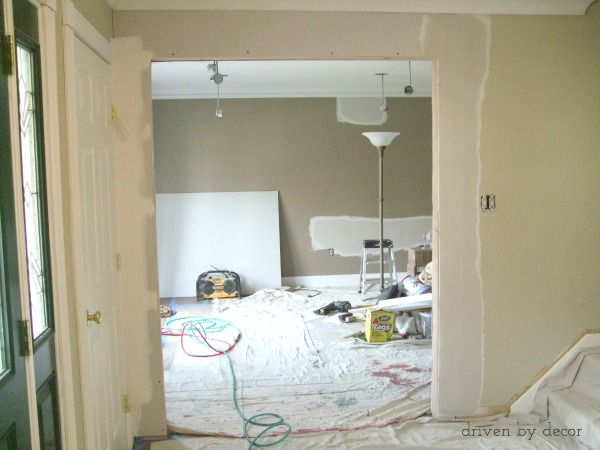 and finally the new molding was added: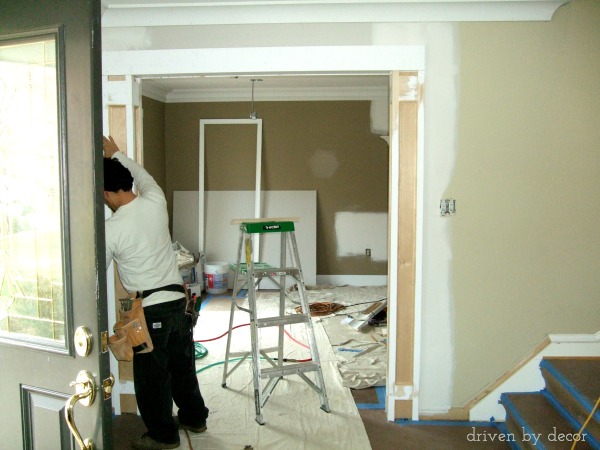 You may have also noticed that the wimpy crown molding in the room was replaced with a much heftier version. The final result is beautiful!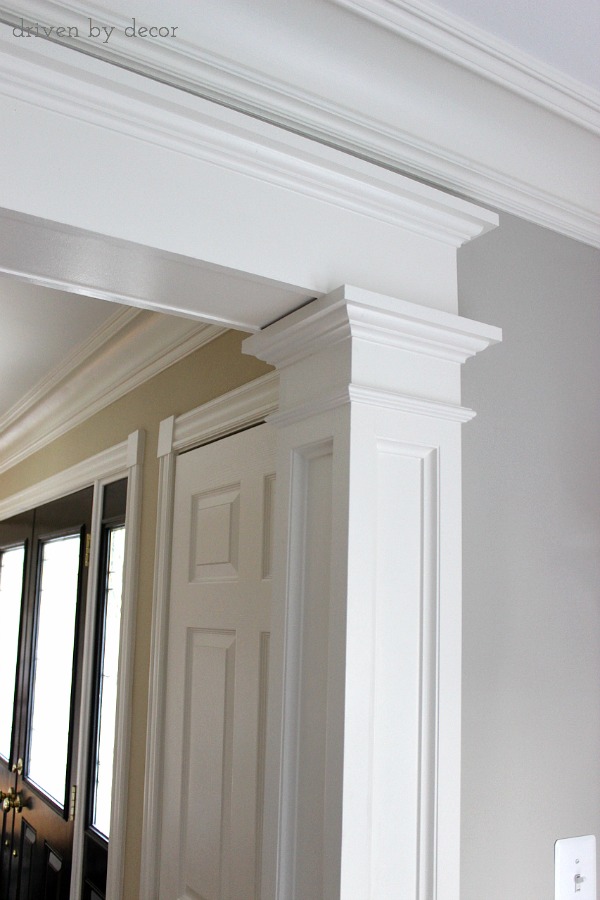 The design options for doorway molding are endless. A really unique doorway option that I think looks amazing is surrounding it with a custom bookcase:
Of course, doorways don't have to be white – I LOVE the reclaimed beams framing this doorway:
I'm off to get moving on my mountain sized to-do list for the day. The snow (and then more snow) and a professional development day for our teachers has meant that my girls have had only ONE full day of school in the past eight school days. Craziness! #snowsnowgoaway