It's been one of those projects with problems around every turn but our kitchen banquette is finally starting to take shape!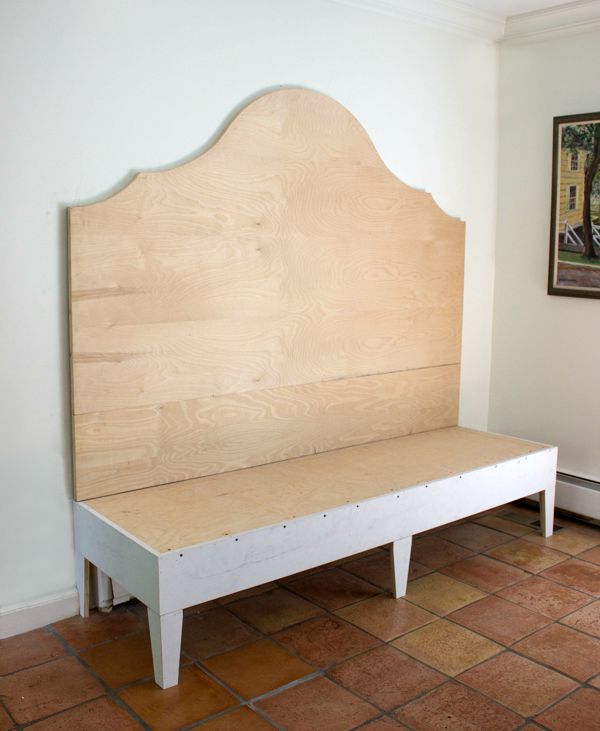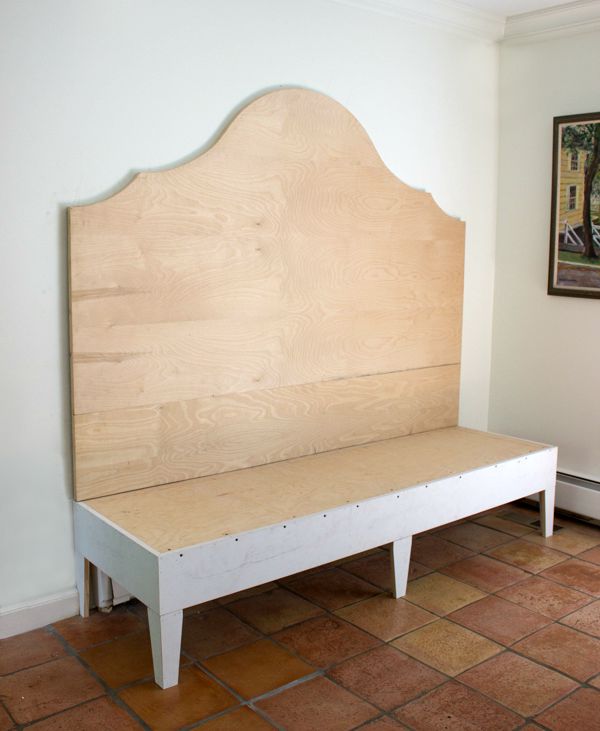 I won't bore you with all of my kitchen-bench-construction-gone-bad stories but I'll admit that I was pretty close to rolling up into a ball last week when we had been without power and water for 18 hours after my contractor shot a nail into the back of an electrical outlet. Seriously.
But after MANY revisions, this sucker is looking exactly like I was hoping it would and I can't wait to get it all upholstered up. The back of the bench is hung on the wall with a cleat and I'll be upholstering it basically the same way that I upholstered my daughter's headboard but this time I'll be adding nailhead trim. Fingers crossed it turns out ok.
In the meantime, I'm trying to figure out our kitchen table situation. My original plan was to refinish our current kitchen table but the reality is that a trestle table would work much better with the bench seat, making it easier for people to get in and out of it and allowing us to move the table closer to it. I would love a natural wood trestle table with a farmhouse feel – something like the one in this space by the amazing Studio McGee: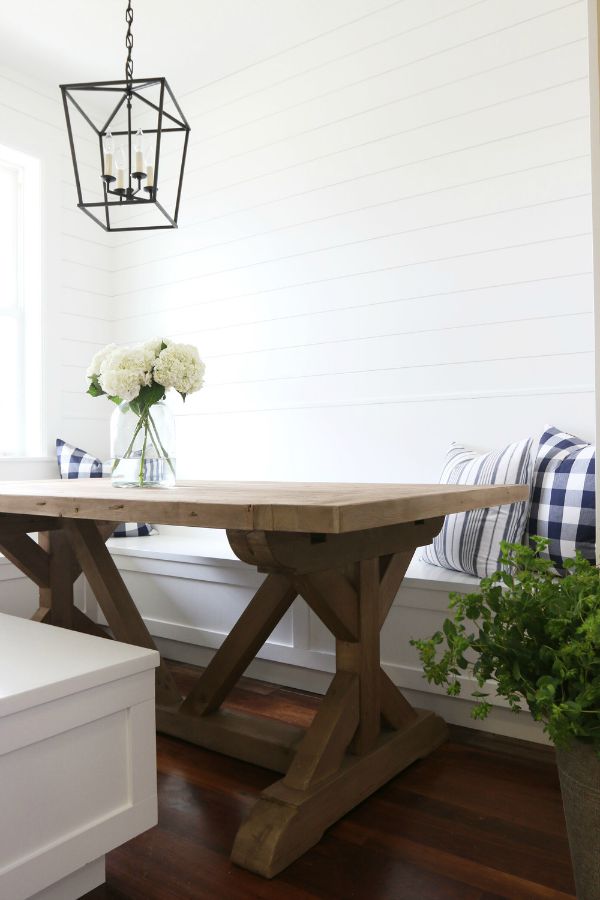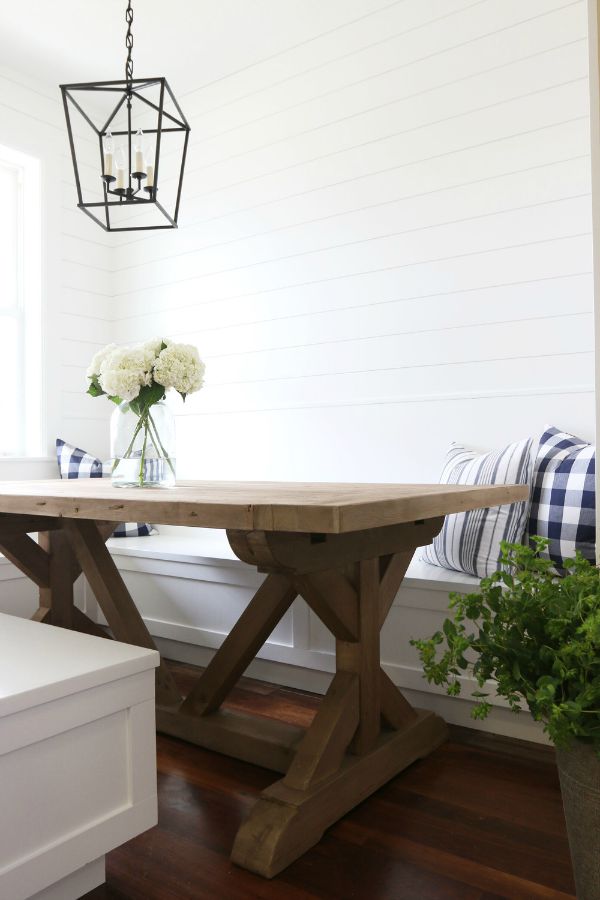 Studio McGee was kind enough to share the source of that table and it's Restoration Hardware's Salvaged Wood X-base Dining Table – so beautiful but a bit out of my budget: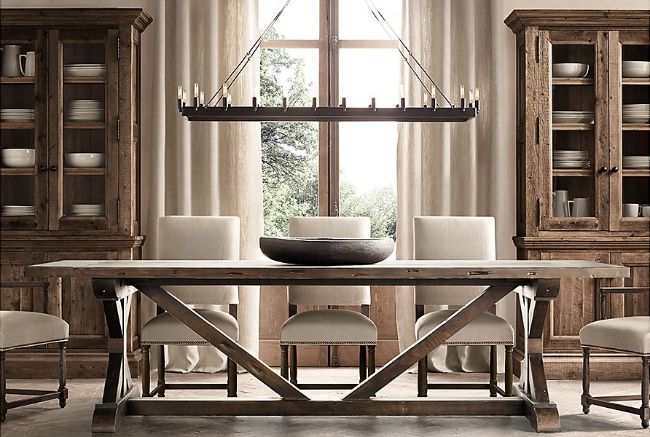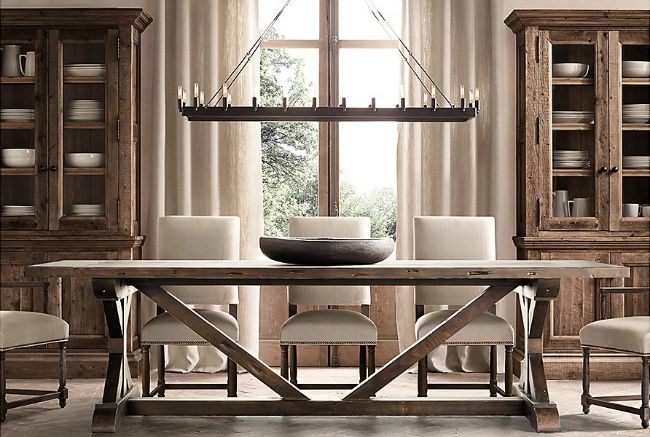 So I've put my name on the list to be called if one shows up at the Restoration Hardware Outlet but in the meantime I've been searching for other alternatives since odds are that I'll never get that call. Restoration Hardware has two other nice looking natural wood tables that cost quite a bit less than the X-base table – they are the 20th C. Reclaimed Pine Trestle Table: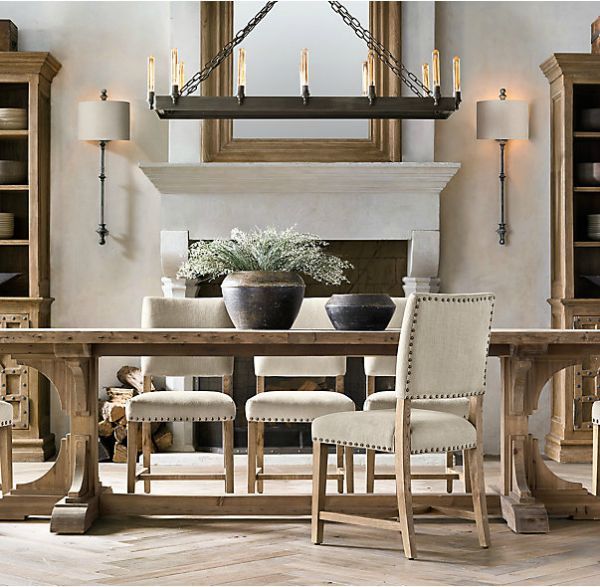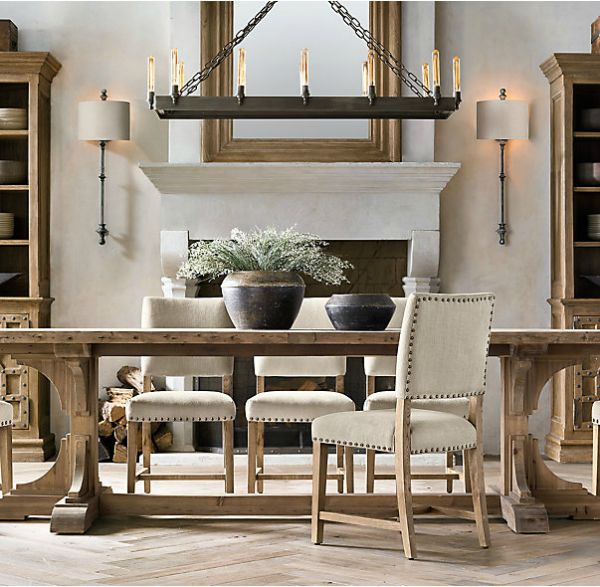 and the 17th C. Hourglass Trestle Table: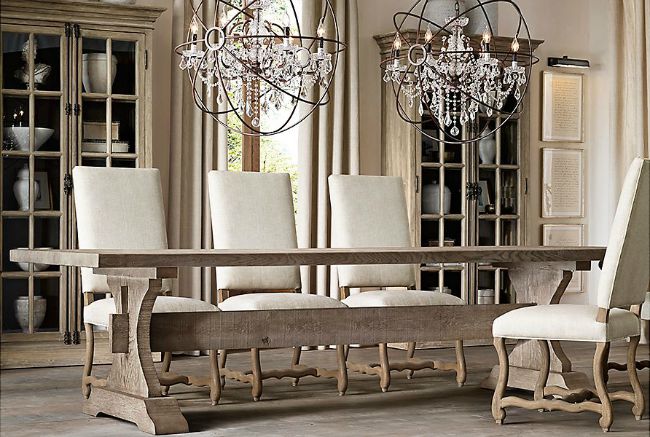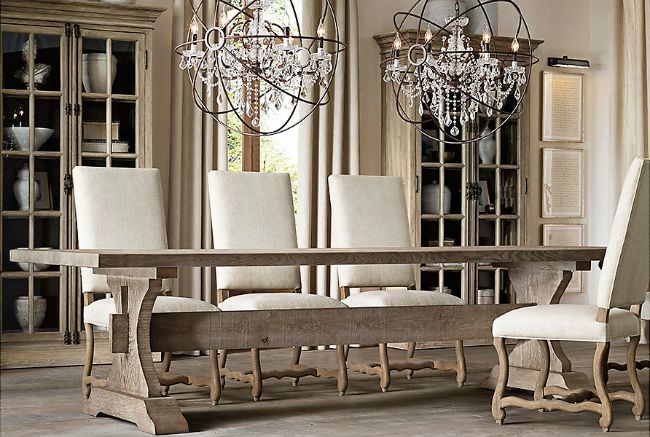 I'm also eyeing West Elm's Emmerson Reclaimed Dining Table,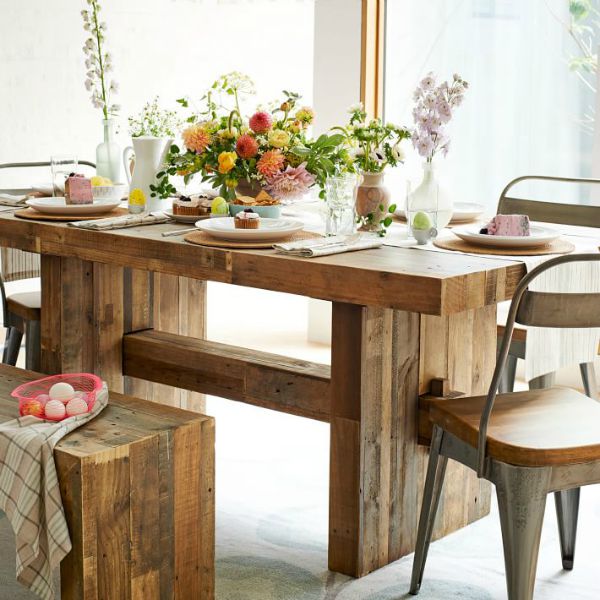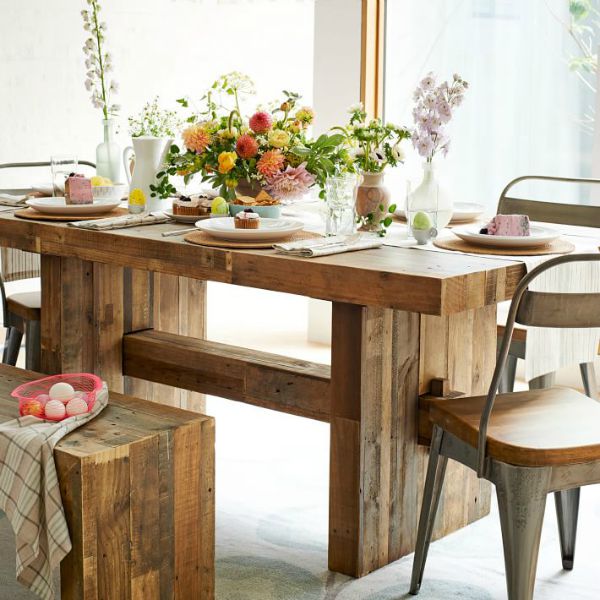 Hooker Furniture's Corsica Pedestal Dining Table,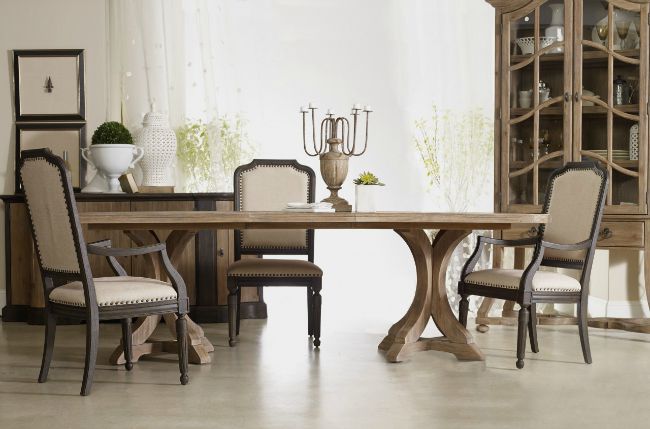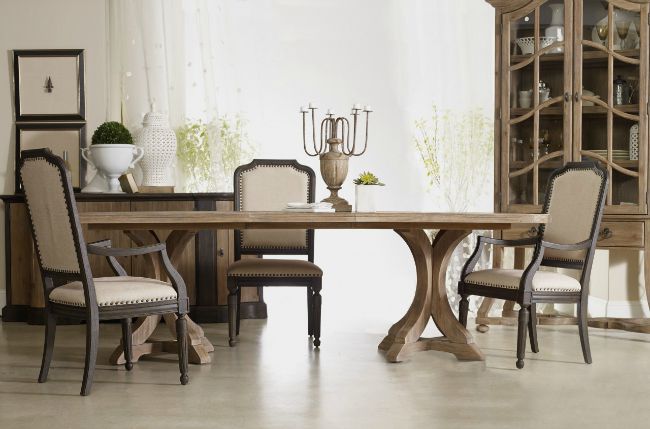 Home Decorator's Aldridge Dining Table,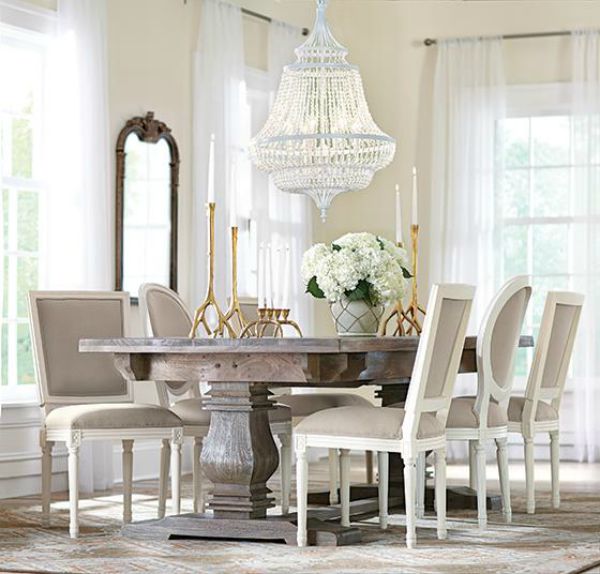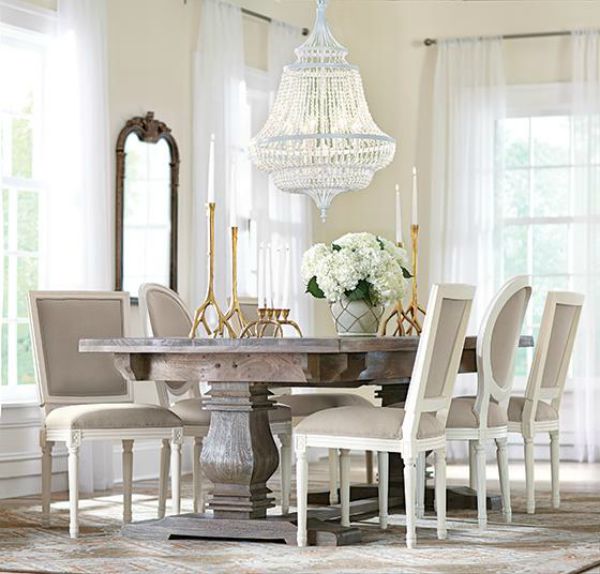 and a few others:

I also found a few DIY tutorials for making your own table, although I'd like to have a table before 2020 so I'm not sure a long and involved DIY project is the smartest route to go. A lot of you guys have similar taste to mine and are great sources for finding things – any suggestions of trestle tables to add to my possibilities list?


This post contains affiliate links