This fall I'm going to jump into making over the two rooms in our house (our master bedroom & family room) that I basically haven't touched since moving in but before ramping up those projects, I'm trying to wrap up a bunch of decorating loose ends. One of them is figuring out the desk situation for our home office because the "temporary" one that's now been there for two years has got to go pronto. I need something that works with both the wood console I have on one side of the room: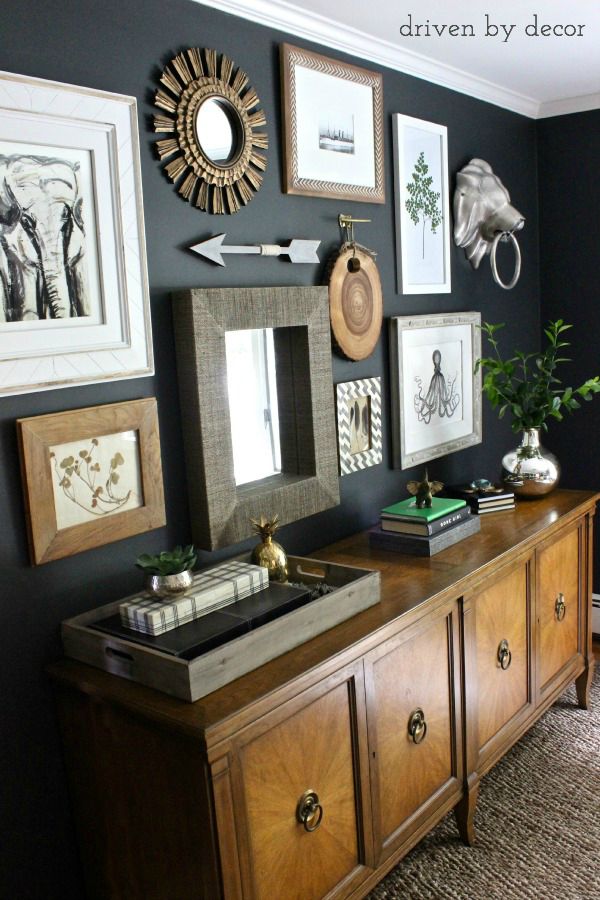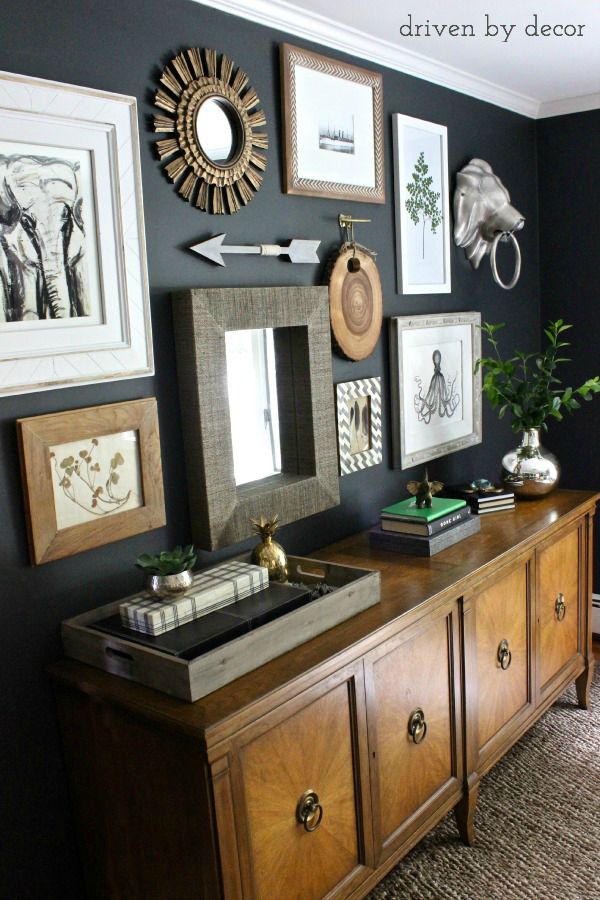 and the painted white built-ins on the other: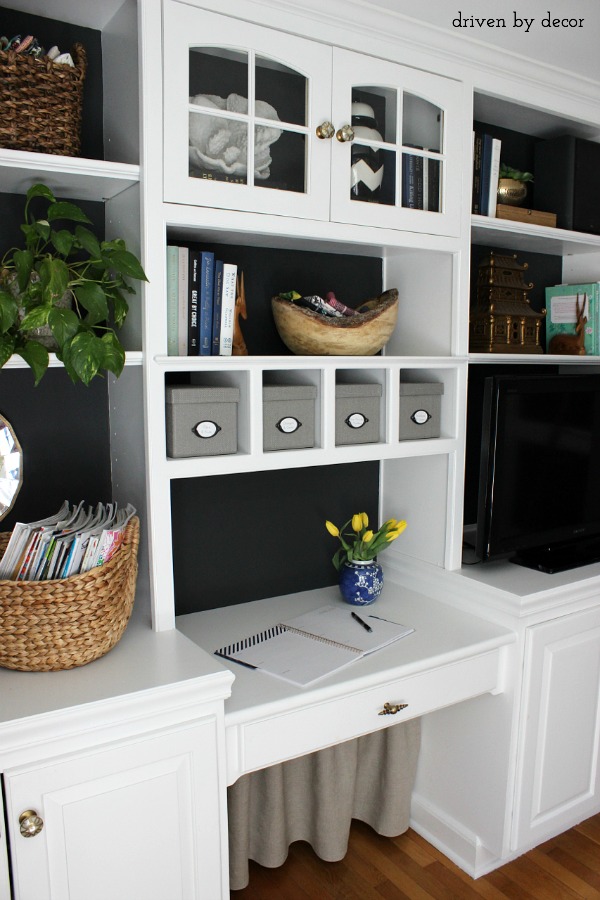 The desk that's in there now is actually our kitchen table from over ten years ago – it's a dark stained wood and just doesn't fit in well with the rest of the space: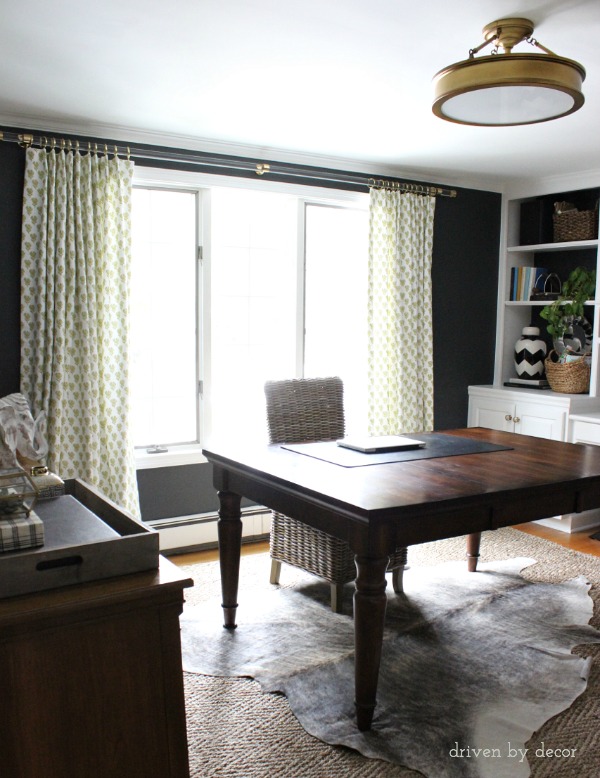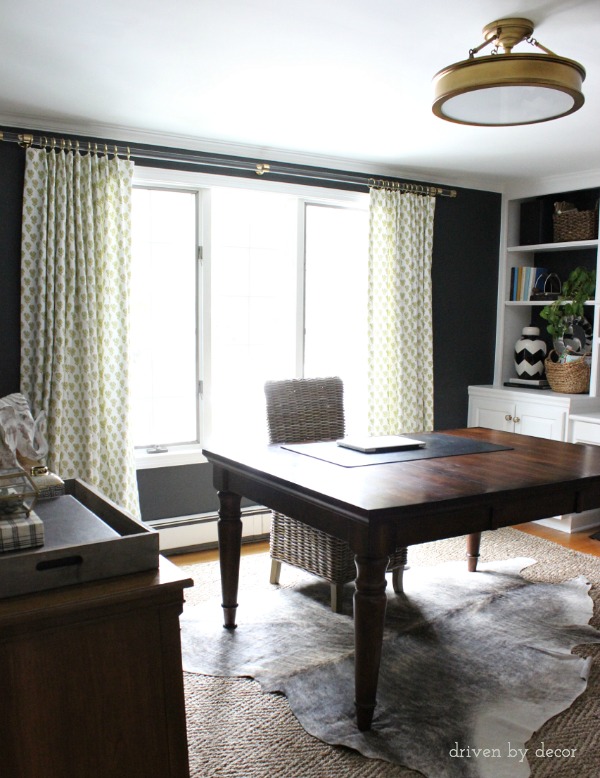 One option I've been thinking about is DIYing a desk that's a combination of white and natural wood, similar to this Lacquered Dining Table on One Kings Lane:
Another option is an acrylic desk like Wisteria's Disappearing Dining Table. I'd need a really killer desk chair and well-styled desk to pull this look off but it could be pretty cool:
I've also been thinking that a rattan and glass desk could be pretty killer in this space – this Rattan & Glass Desk popped up on One Kings Lane last week and I'm kinda smitten:
Do you have a favorite or any other desk options that you see working well in our office?
My sister and I are wrapping up a bunch of decorating loose ends at her house this week too – we found the perfect piece of art for her dining room at Arhaus (I'll try to post a shot of it on Instagram) and are hitting the Restoration Hardware Outlet later in the week in search of a few furniture and lighting pieces that we've been eyeing. Her dining room is going to be a stunner when it's all done – I'll be sure to share it with you guys!
Have a great weekend,